Description


AITP San Diego and our partner ISACA San Diego will jointly host a dynamic career panel discussion.

This will be an
evening of interesting discussion around taking your career to the next
level and/or launching
a new career.
We
will have pointers on preparing for a new job and a live panel discussion including leaders in the local market focusing on key
topics in areas such as
Technology, Information
Systems, Accounting
, Financial Reporting, Risk and
Compliance, to name a few.
Potential questions asked of the panelists:
Current hiring trends and challenges

How to attract candidates that are the right match for your organization

Push and pull of outsourcing vs. insourcing

Contract vs. Permanent employment dynamics

What can you do to align your skills with your career goals?

Interview advice
The panel of leading authorities on the San Diego IT job market should be very informative, particularly to those who are actively looking.



The evening's schedule:
5:30 - 6:30 PM - Appetizers and Networking
6:30 - 7:30 PM - Career Panel Discussion

7:30 - 8:00 PM - Coffee
---
Our Moderators:

Janeen Bralla, is the Director of IT & Software Engineering at TriStaff, as well as being AITP San Diego's Student Chapters Liaison Chair.

Jared Sanderson, is the Managing Director of Technology at Sayva Solutions, as well as being AITP San Diego's Programs Chair.




The Panel: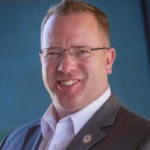 Philip Dana is VP of HR Operations and Talent Acquisition at Bridgepoint Education. In his role, Phil partners with fellow leaders on the strategic direction for company branding, HR technology and process improvement. In addition, he leads Talent Acquisition and HR Operations to including the HRIS and Payroll teams.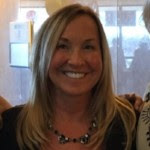 Tina Lovoy is VP and Chief Information Security Officer at Welk Resorts. Having had the opportunity to run nearly every function within Information Technology organizations over the past 20+ years, Tina eventually found her niche in Cyber Security where she now enjoys a focus on Cyber Risk Management.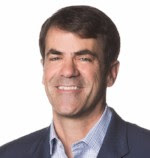 Drew Martin is Vice President and Chief Information Officer forJack in the Box Inc. He oversees the information technology functions across the enterprise, including both Jack in the Box and QDOBA Mexican Eats brands. Drew joined Jack in the Box Inc. in 2016 with extensive experience in similar leadership positions with prominent companies like Sony, PepsiCo, Accenture and most recently, Lytx Inc. where he was Executive Vice President and Chief Information Officer. Before that, Mr. Martin was Senior Vice President and Chief Information Officer for Sony Electronics.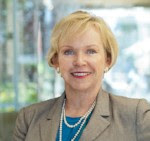 Pauline Knudsen-Mulvey is Vice President of Enterprise Business Technology at Mitchell. She has over thirty years of experience in Business Applications management, Technical Support and Service with an emphasis on acquisition integration, customer experience, digital transformation and operational excellence.
Pauline joined Mitchell in May of 2003. She led the company's move to the Cloud for internal business applications and drove the consolidation of 40+ systems onto 5 core platforms, leveraging best in class tools driving digital transformation. She previously was the VP of Operations for Mitchell's Auto Physical Damage division, managing multiple contact centers and service bureaus.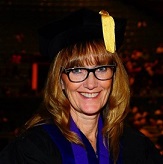 Brenda Holland, Ph.D., Program Chair , Cyber and Data Security Technology at the Forbes School of Business and Technology at Ashford University. Dr. Holland not only teaches classes there, she is designing the cyber security curriculum for both the Bachelor of Science and Master of Science degrees for FSBT. She has been involved in academics since 2011, teaching at the University of Phoenix and other local career colleges. Dr. Holland has more than 25 years of experience in the IT field and has worked as a government contractor in Washington, DC, and for organizations such as Verizon Communications and Leidos. She also belongs to the San Diego chapters of OWASP, ISSA, ISACA, and IEEE. Dr. Holland considers herself to be a life-long learner and is currently studying for the AWS Certified Solutions certification exam. She currently resides in Chula Vista, and in her free time, she sews kennel quilts for animal shelters.
---
REGISTER BY 7:00 PM ON THE 17TH TO RECEIVE A PRE-PRINTED BADGE.