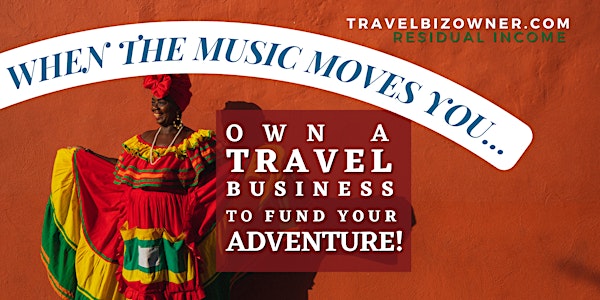 Join Us in Person! It's Time to Own a Travel Biz in Kingston, Jamaica
Vacation…Travel…Cruise…Roadtrip…You love it, understand it, & everyone around you dreams of more of it…It's time to make some money with it!
When and where
Location
Andrews Memorial Seventh Day Adventist Church 29 Hope Road Kingston, St. Andrew Parish Jamaica
About this event
Come join us IN PERSON for networking and more…
They say a side hustle or part-time gig is a must these days, but you only want one that works they way you want to. Ever wonder if you'd ever find a way to work remotely for yourself, from anywhere, WITHOUT THE HASSLES of quotas/inventory/shipping/payroll?
They say most new businesses fail, but you don't see yourself as just a statistic. Ever wonder if you'd ever find an online business with a unique PROFIT GUARANTEE, where the low under $200 startup includes the mentorship and all the training on demand you need to map out a success plan that FITS YOUR LIFE?
They show you all the lotions and potions, but you don't want to have to find those people with those problems. Ever wonder what it would be like to JUST SELL FUN to anybody? And imagine investing in a business expense where, depending on your personally qualifying tax advantages, YOUR FUN COSTS LESS?
Well, we have it. If you travel anyway, it's pretty much a no brainer. If you don't travel, why not make some extra money on what others are going to do anyway?
Select a date for 60 minutes of useful info…arrive early to enjoy networking, sign in as Guest of Alycia G and take a seat in the first 2 rows… after you see it, let's have a quick chat…no obligation, no hard sell, let's just SEE IF IT MAKES SENSE to you!
Referral Code: "thetravelgardener"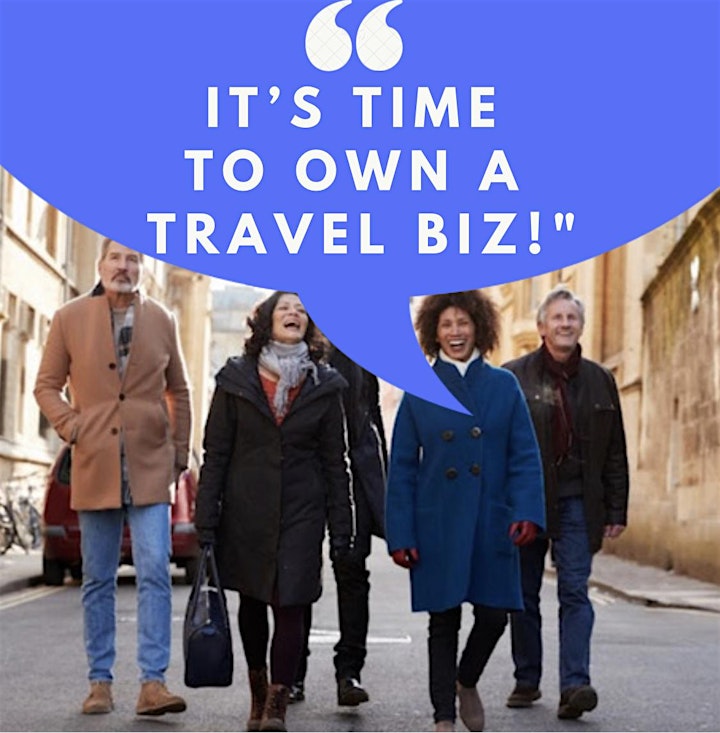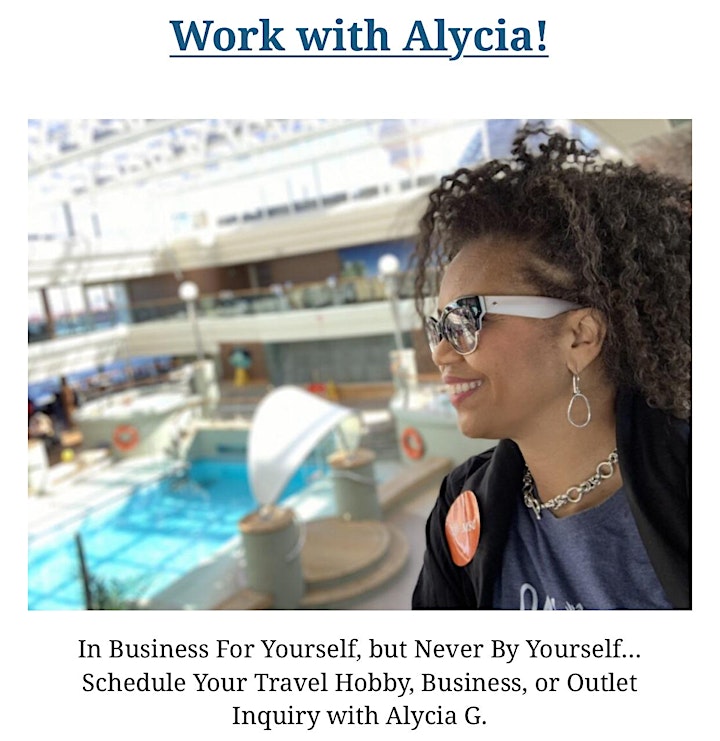 If you are a winner, grab one of my limited seats now, remember to sign in as Guest of Alycia G. so you won't be charged, and checkout these winning strategies. While you are there, go on up and introduce yourself as my guest to my mentors and top Directors. They are quite successful, know all about the facts and the fun, and would love to help you as they help me…and then let's talk!
Need another location? Choose from our collection of upcoming opportunities! View Events USA Coast to Coast, Europe & The Caribbean now!
Can't make it in person? Just apply online - in just two short videos, a summary of our two businesses and a detailed walkthru of our travel product, you will gain a solid idea of what we offer. The system will alert me of your interest and keep you in the loop for future events near you. Apply now!
Ready to start earning while learning? Let any Director onsite know your Referral Signup Code is "thetravelgardener" and JUST CLICK TO GET STARTED! It only takes about 10 minutes. Then your turnkey websites are live to get right in to sell travel businesses and book some trips under our one year profit guarantee. But first, call me so I may welcome you! 626/817-3141