Join Us for Cupcakes & Cocktails… for a Cause
When and where
Location
Galleria Isada 3320 Collins St Philadelphia, PA 19134
Description
SISTAHFRIENDS
LET'S FLASH MOB
Demonstrating Unity
2012 Social Mixer
Cupcakes & Cocktails… meeting friends you haven't met yet
Who doesn't love cocktails? Well, I have some other "cocktail" recipes that will make you feel good— without the hangover. These healthy hair cocktails add maximum oomph to your hair style.
Sunday, November 18, 2012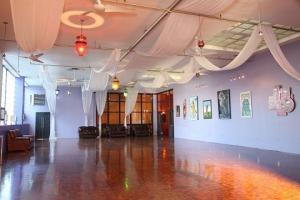 (Girard Ave to Aramingo
to Ontario St then left turn to Collins St & left turn)
*Guest Speaker, Safiyya Shabazz, M.D.
of her private Medical practice Fountain
Medical Associates
Mixing in Women's
Health & Wellness "could it happen to you?"
presentation De-Sressing-
How to Develop a Joyful Attitude
introducing
Aginah's New Network Marketing Business
SISTAHFRIENDS ONLY! and don't forget to bring along friends
DONATION $20
http://cupcakebenefit.eventbrite.com
TICKETS IN-PERSON
·Aginah Hair Studio TEXT/CALL 267.226.3430
·Phyllis Consignment Store CALL 215.834.9836
Lette Healing Well CALL 267.226.8306
TICKETS AT DOOR PLEASE ARRIVE EARLY
Social Mixer will feature an assortment of gourmet cupcakes by Sieedah, complimentary hair cocktails to-go compliments of AHHP, light buffet by Chef Shanada, and lemon & ginger martinis by Illyas Really Reel Ginger.
Our Guest will also enjoy an afternoon of holiday shopping, hair styling demonstrations, how to mix homemade herbal remedies to combat dry brittle
hair during the winter months and musical entertainment.
For a small fee: reflexology by Veronica, henna body art by Adele,
chair massage by Joyce, mini make-over's by Deborah Weeks,
Mary Kay Beauty Director.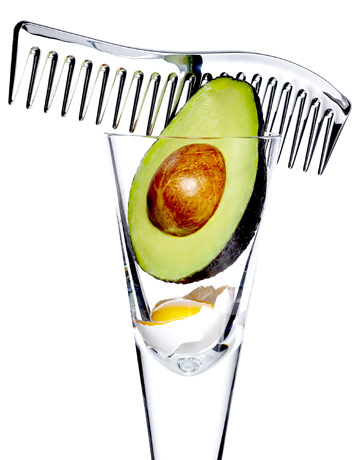 Avocado Hair Mask!
Avocados are not only a delicious fruit to eat. It has a high level of vitamin A, D, and E and work at the cellular level to protect and strengthen hair. Avocados restore shine and health to dry and mistreated hair, Naturally.
Take one ripe avocado and mash flesh of it. Add 1 tablespoon of honey and 2 tablespoons olive oil to avocado mash and mix it well until it turns creamy. Apply
it to your hair thoroughly and leave it for 20 minutes. After 20 minutes, rinse your
hair thoroughly and use Aginah's Herbal Shampoo.
GIVEAWAYS
The first 25 guest will receive a special swag bag filled with goodies
from business sponsors.
Showcasing small businesses… Our "Own" Black Sunday!
Let's CASH MOB the Vendors!
Economic Empowerment for Each Other
* French Mobile Notary - Kim French
* Traci Lynn Jewelry - Marci Taliaferro
www.tracilynnjewelry.net/MarcellaTaliaferro
* Reflexology - Veronica Freeman
* Chair Massage - Joyce Sneed
* Henna Body Art - Adele Baqatyan
* Mini Make Overs - Deborah Weeks
* Cultural Gift Bowls, Books, Herbal Dream Pillows - Akosua Sabree
www.BeWellRelax.com * www.AkosuaAli-Sabree.com
* RASA Healing Products - Saundra Ali
* Char Creations - Charvalia Lovett
www.Charlovettcreations.etsy.com
* A Part Of Me Consignment Store - Phyllis Jones-Carter
* Handbags, Scarves & Jewelry - Maureen Mutchison
* HealingWell Herbs, Candles & Cleaning Products - Collette Drakeford
* Butterfly Nectar Handmade Jewelry - Jennah Lynn
*Noni Handmade Bags - Brenda Hayes
* Loving Touch All Natural Handcrafted Boutique - Tahira
* Parties By Kerry Anne - Kerry Santos
* Exquisitely Unique 4U Dessert & Beverage Candles U Can't Eat - Keta
* Aginah's Herbal Hair Products
www.Aginah.com * www.Aginahhair.blogspot.com
*** A portion of the proceeds benefit helping Aginah obtain life-sustaining medication/supplements, holistic treatments, diagnostic testing and moyamoya
rare brain disease specialist that are not covered by insurance. ***
What is Moyamoya? http://www.ninds.nih.gov/disorders/moyamoya/moyamoya.htm
A SULERMAR AND COMPANY PRODUCTION