Join us for an inspiring evening with a panel of change-makers in celebrati...
Description
YOU ARE INVITED TO JOIN US FOR AN INSPIRING EVENING WITH A PANEL OF CHANGE MAKERS IN CELEBRATION OF MENSTRUAL HYGIENE DAY 2018
Please join us for an inspiring evening in celebration of the Global Menstrual Hygiene Day, with an incredible panel discussing periods, global taboos and more. Learn about Hope and Dreams Initiative and their work in Nigeria empowering girls with education and menstrual health. Enjoy our silent auction while having drinks, hors d'oeuvres, and mingling with a beautiful crowd.
EACH TICKET SOLD WILL PROVIDE 1 GIRL WITH A PERIOD KIT, KEEPING HER IN SCHOOL FOR UP TO 4 YEARS
ABOUT HDI
In Nigeria as in many parts of the world, girls do not have access to period products or cannot afford them. Instead they use dirty rags, sand and leaves to manage their periods which can cause infections. The stigma surrounding menstruation and lack of access to toilets, soap and clean water further forces girls to stay home from school during their periods. Girls can miss up to 6 days of school per month and this in turn may lead to dropouts.

The Hope and Dreams Initiative is a non-governmental NY-based organization committed to promote Education, Water Sanitation and Menstrual Health in underserved communities in Nigeria and wider Africa. We believe that literacy is an essential foundation for democracy. Books have the power to not only move an individual but to shape our journey as individuals, communities, and nations. Yet millions of children and youth struggle to expand their knowledge, talents, and dreams because of lack of access to basic necessities. To achieve this goal, The Hope and Dreams Initiative focuses on two areas to make the greatest impact; education and gender equality.

Since 2011, Hope and Dreams Initiative has established 9 libraries/reading rooms with WASH programs and hand washing stations.10,800 students have so far benefitted from the literacy and WASH programs. Furthermore, our Menstrual Health Management program has provided 150 schoolgirls with sustainable sanitary products to manage their periods, enabling them to stay in school.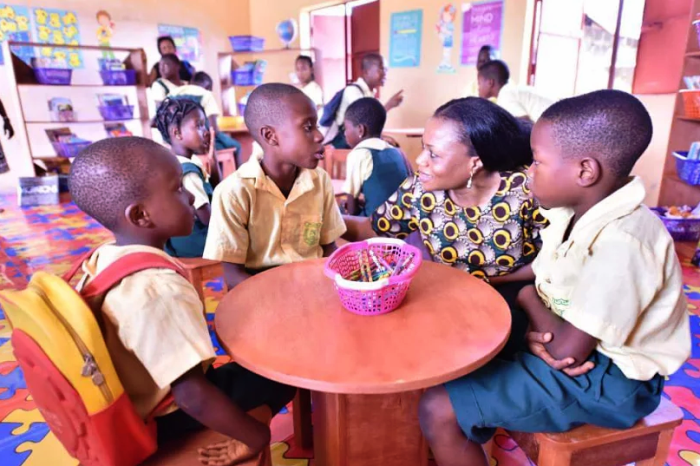 THE PANEL
Jennifer Weiss-Wolf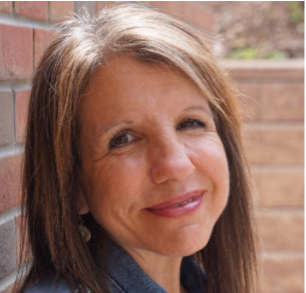 Dubbed the "architect of the U.S. campaign to squash the tampon tax" by Newsweek, Jennifer Weiss-Wolf is a leading voice and advocate for equitable menstrual policy in America. She is the author of "Periods Gone Public: Taking a Stand for Menstrual Equity" (Arcade, Oct. 2017). Lauded by Gloria Steinem as "the beginning of liberation for us all," Periods Gone Public earned a starred review by Publishers Weekly, which credited its "thorough research and detailed history, coupled with practical suggestions for advocating for menstrual equity." The Washington Post called it "a riveting read ... and a rich picture of the current menstrual landscape and a promising call to smart activism." Weiss-Wolf's writing and work have appeared in The New York Times, TIME, Salon, IB Times, Newsweek, Bloomberg, Cosmopolitan, Marie Claire, Harper's Bazaar, Ms. and NPR among others. She is a contributor to the forthcoming book, Period.: Twelve Voices Tell the Bloody Truth (Macmillan, May 2018). A lawyer and vice president for the Brennan Center for Justice at NYU School of Law, Weiss-Wolf is also the cofounder of Period Equity, the only national law and policy organization dedicated to menstrual access, affordability and safety.
Damaris Lewis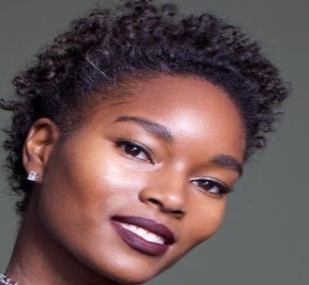 Model, actress, philanthropist and entrepreneur Damaris Lewis is on a mission to illuminate the world with positivity. She has modeled for countless brands, including Sports Illustrated Swimsuit Edition, Garnier and Yves Saint Laurent. She also served as Prince's principal dancer on worldwide tours from 2011-2016. Damaris is the CEO of Gorudo Candles, a concierge company that designs custom soy wax candles for homes, businesses, and events. She is the Co-Creator of Flo, a candle made specifically to honor and balance our menstrual cycles and inspire self-care rituals for those who flo. Damaris sits on the Advisory Board of the Garden of Dreams Foundation where she has played a pivotal role as chairwoman of their annual prom, providing an unforgettable experience for teens in and around NYC. She is a member of the Boys and Girls Club Hall of Fame in recognition of her longtime support for the organization and being a proud alumni. Damaris continues to work hard to ensure the next generation has positive influences in and out of the entertainment industry.


Liliana Tandon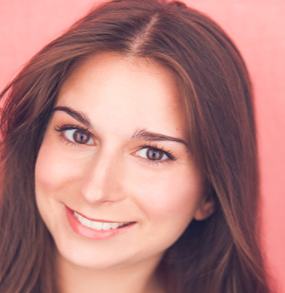 Liliana is a New York City based Indian American actress, writer, and producer. She is the creator of Period Piece, an award-winning comedic web series that explores women in different periods of history... having their periods. The show has over 1.5 million views on YouTube, and was featured on Cosmopolitan, Seventeen, Women's Health, Marie Claire France, India Today, and many more. Period Piece won Best Original Comedy Web Series on Elizabeth Banks' comedy site WhoHaHa. Additionally, Liliana was one of five finalists on WhoHaHa for Favorite Impersonation for her impression of Donald Trump, alongside fellow nominees Kate McKinnon and Melissa McCarthy. Most recently, you can see her on Lifetime in Indiscretion, starring Mira Sorvino, and as Donald Trump in the sizzle reel for a new pilot produced by co-creator of The Daily Show Madeleine Smithberg. She also loves pizza. A lot. Like a lot, a lot.

David Brand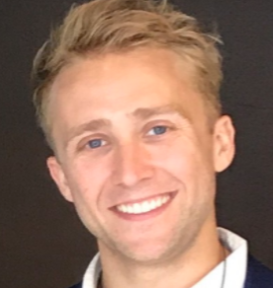 David Brand is a journalist and licensed social worker in New York City. David has covered Water, Sanitation and Hygiene for Global Citizen and he reports on issues related to public health, immigration and poverty in New York and around the world. David also runs health and fitness programs for residents at supportive housing sites for formerly homeless individuals and families throughout the city.

Aga Wilson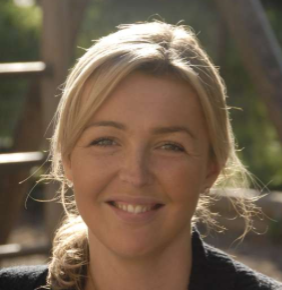 As a co-creator of the Let's Face It. Period. Campaign and co-founder of the Menstrual Health Coalition in NY, she has been working on improving and advocating for menstrual health globally since 2014. Agnieszka Wilson is the founder and CEO of Partners for Creative Development. Prior to P4CD, she was working in the non-profit sector as well as the UN on post-conflict and gender-related issues focusing on gender based violence, sexual reproductive health and transitional justice. Her passion for women's rights and women supporting women inspire her to do this work and to continue striving for a better world.

Key Note Speaker Millen Happiness Magese
Millen suffered in silence about her struggle with endometriosis until 2014, when she began to speak out and advocate for the improvement of menstrual health care for women and girls in all of Africa. She believes the taboo on menstruation needs to be eliminated in all of Africa but especially Tanzania. To pursue this goal, she has advocated for the reform of the Tanzania healthcare system to improve women's health care and specifically reproductive health. She has seen success through her advocacy, as Millen initiated training programs to better equip Tanzanian doctors with education on endometriosis and resources to make a timely diagnosis of women's suffering with endometriosis. Furthermore, she advocates for the pursuit of gender equality through the improvement of education for women and girls and reproductive health services. The pain Millen faced as a young girl during her menstruation would cause her to miss an average of 8 days of school each month. She hopes that no other girl will feel her pain and go through obstacles to receive an education that will allow her to achieve success.
ABOUT THE KOTA ALLIANCE
Kota's mission is to equalize the social, political and economic standing of women and men globally by providing the physical and virtual spaces, tools, and services required by non profits working on women's empowerment (in NYC).
In collaboration with Begirl and Days for Girls
SPONSORS: