Description
Join Us for an Evening of Sweet Innovation and Fashion!
Join the Indianapolis ChIPs chapter for an evening of high tech innovation and fashion, on August 15th, 2018. Learn about the journey of Ellie Symes, CEO of The Bee Corp, who is transforming high tech, patented innovation into a sweet honey-making startup! Ms. Symes' discussion will be followed by networking and a chance to check out this season's style must-haves from Saks while enjoying wine and hors d'oeuvres. We will also be collecting donations for Dress for Success Indianapolis, an organization that aims to provide women with a network of support, professional attire and other development tools.
Schedule:
5:30 – 6:30 pm: Sweet Innovation: CEO of The Bee Corp Ellie Symes will share her personal story of transforming high tech innovation into a sweet honey-making startup! Ellie and her co-founders launched The Bee Corp in 2016 while undergraduates at Indiana University. Ellie will share how she transformed her patented technology into a fast growing, award winning start-up.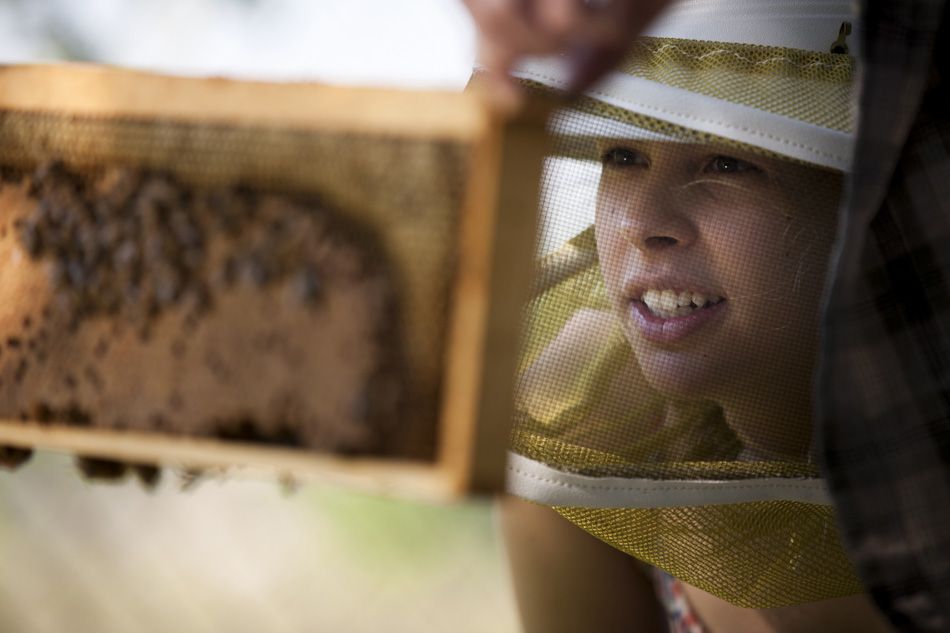 6:30 - 8:00 pm: Happy Hour begins with wine, cheese, and makeup demonstration stations for 30 minutes, followed by a 1-hour fashion show. Please stick around for shopping afterward! Saks has offered to donate a portion of proceeds to Dress for Success Indianapolis.
Each attendee is encouraged to bring an item of clothing or an accessory to donate to Dress for Success Indianapolis.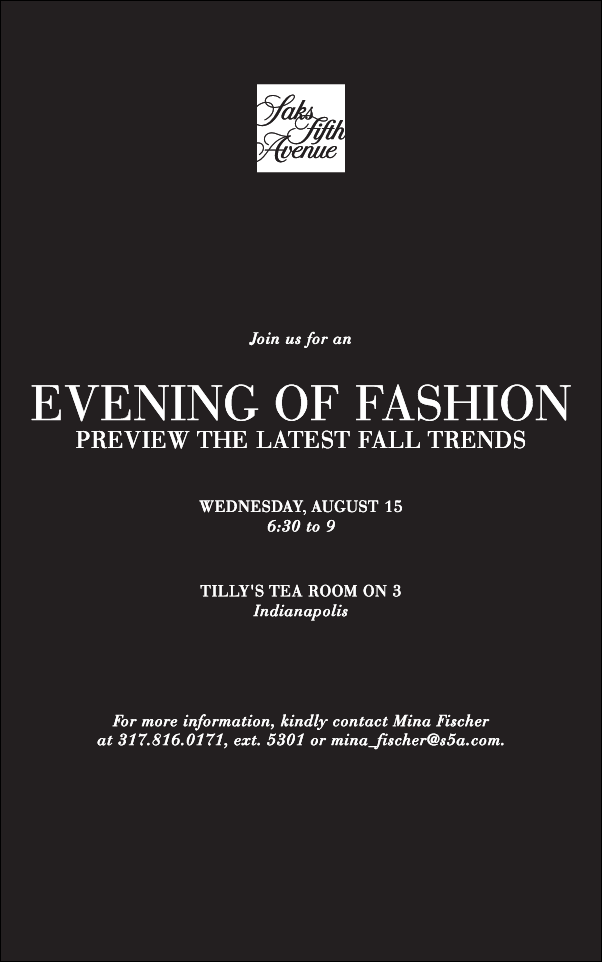 Location: Saks Fifth Avenue – Tilly's Tea Room, 8701 Keystone Crossing, Indianapolis, IN 46240

This event is open to all members of the ChIPs Community. To become a member of ChIPs, click here.
Questions? Email indianapolis@chipsnetwork.org
Thank you Indianapolis planning committee for organizing this event and our event sponsor for their support.
Thank you to our event sponsor for their support: Eli Lilly Company