About this Event
Taste wine from the culture that invented it: Georgia! Enjoy a 2 ounce pour of six different wines and sample regional mezze in Oda Mediterranean's sumptuous, cozy bar. Plus, live performances by Chicago's own Ensemble Alioni, singing Georgia's complex, ancient harmonies about wine and feasting, love and courage.
For 8000 years, Georgians have been making wine, fermenting grapes from hundreds of indigenous varietals in large clay vessels called qvevri, which they bury underground. Archeologists recently uncovered evidence that Georgians were indeed the world's first winemakers, at a site just south of Tbilisi. Small winemakers still produce natural wines in qvevris. And now, more of their artistry is appearing on American shelves as wine lovers discover these unique vintages. It's time to get to know your red Saperavi from your amber Mtsvani!
Proceeds from this event will support the international artists attending North America's first Georgian Choral Festival, hosted in Chicago in June 2020.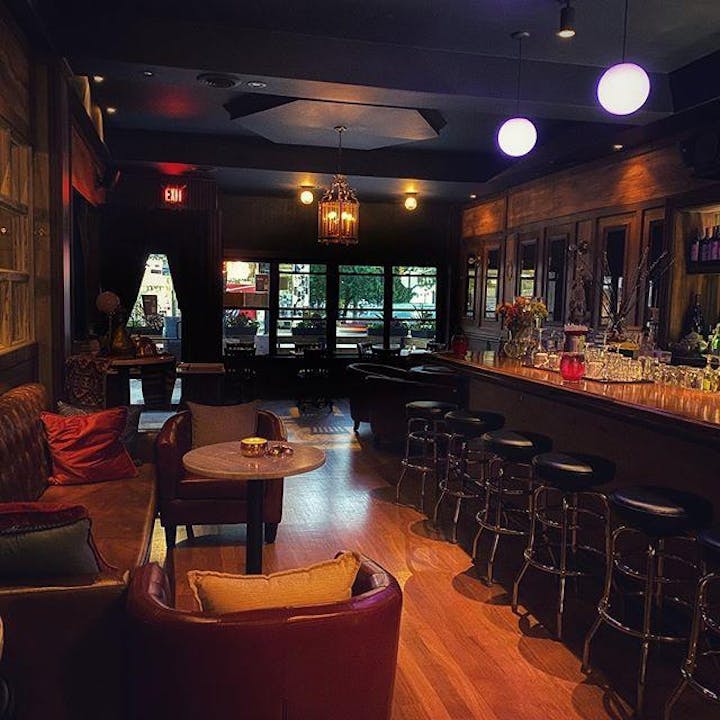 Oda Mediterranean's cozy bar in Andersonville, Chicago.