Description
SPACE IS LIMITED!
RSVP by December 5th:
Jaime Rodriguez
Office: 210-899-5187


JOIN US FOR A CE CLASS
+ Earn 1 credit hour!
Provided by DHI Mortgage (provider #620)
Presented by the DHI Mortgage Home Buyers Club
Sponsored by Express Homes
HOW TO IMPROVE YOUR
OVERALL CREDIT PROFILE
Course #32328
DHI Mortgage Home Buyers Club®* works with credit challenged
buyers to prepare them for successful homeownership.
Instructor: Patricia Martinez (TREC Instructor ID #1444)
Course Fee: $9 or 4 canned food items
(Cash or check only, no credit cards accepted)
Tuesday, December 7th | 12pm
Refreshments provided by Express Homes


Patricia Martinez
Se habla Español
Office: 210-545-6480
Cell: 210-419-3409
---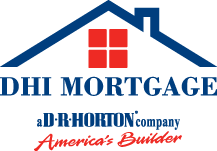 Financing offered by DHI Mortgage Company, Ltd. Branch NMLS #260498. 211 North Loop 1604 East, Suite 100, San Antonio, TX 78232. Company NMLS #14622. DHIM is an affiliate of D.R. Horton Homes/Express Homes. For more information about DHIM Licensing and its affiliation with D.R. Horton please visit http://www.dhimortgage.com/affiliate/. Provided for informational purposes only. This is not a commitment to lend. Not all borrowers will qualify. *The DHI Mortgage Home Buyers Club does not guarantee to raise the credit score or guarantee loan approval. Credit education offered by the DHI Mortgage Home Buyers Club does not assure participants that they will qualify for, or successfully obtain, a home mortgage loan. Participants are not required to finance their home purchase through DHI Mortgage or to purchase a home from DHI Mortgage's affiliated builder, D.R. Horton, to enroll in the DHI Mortgage Home Buyers Club. Participants must complete a HUD approved homebuyer's education course at their own cost as a prerequisite to participation in the DHI Mortgage Home Buyers Club. See your DHI Mortgage Home Buyers Club Credit Consultant for full details. HUD=Housing and Urban Development. CE=Continuing Education.
Rev: 10/19/17 | Exp: 12/07/17