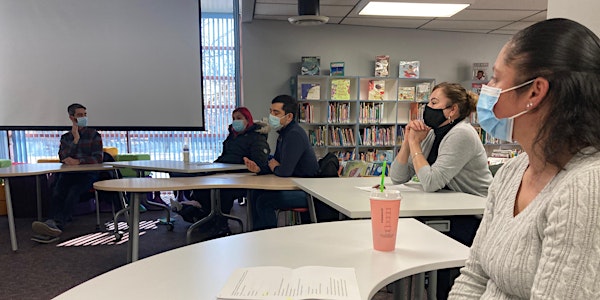 Join us at the Table
Join us for an evening of listening and advocacy.
When and where
Location
Bethany Evangelical Free Church 6240 South Broadway Centennial, CO 80121
About this event
We will be hearing from NLP parents about their experiences as immigrants in our community and how they are directly affected by the East/Moody decision. We are simply showing up to show we care and listening attentively to their perspective. At the event, NLP Staff will provide additional ways that we can come together as one community to advocate for the upcoming school district decision.
Estaremos escuchando de parte de los padres de NLP sobre su experiencia como inmigrantes en nuestra comunidad y de como estarán siendo ellos afectados por la decisión de East/Moody. Estaremos allí par mostrarles que nos importan y para escuchar con atención sobre sus perspectivas. En el evento, el equipo de NLP proveerá ideas sobre que como podemos juntos como comunidad advocar en la descicion que el distrito estará tomando.