Description
IN OUR 13TH YEAR !!!!!!!
Three companies will present in the usual BNC format.
They each will have 10 minutes to cover the following six questions:
What's the product or service?
Why will the customer buy it?
What's AMAZING about the management team?
How does the company make money?
What traction does the company have?
How does the investor make money?
The 15- 20 minute structured Q & A with the audience, surrounding the six questions, will follow each presentation.
Hors d'oeuvres and Refreshments are Served
PRESENTERS
GoGig
GoGig is an anonymous professional networking platform that helps currently employed, passively seeking individuals advance their careers confidentially through career desire and cultural 'fit' metrics using Artificial Intelligence. Hiring professionals can tap into a completely new group of passive candidates that they otherwise didn't know existed through powerful algorithmic search. No job postings, no applying, no keyword crawlers, no resume gimmicks. YoY revenue growth in 2019 is 3.5X and 250,000+ passive job candidates have signed up to the platform.
GoGig is backed by: the Founder of Hire.com, the Chief HR Officer of Macys and Pepsico, and has taken in $1.4 Million in funding to-date from VC and Angel investors like Alumni Ventures Group and Felix Sabates.
Graffiniti
Graffiniti is a next-generation social marketplace that merges artistic imagination and the real world. It's an augmented reality-based app that combines the social feed of Instagram with the e-commerce solutions of Amazon, allowing artists to generate revenue like never before and enabling users to transform their world.
Sleep Live Well
More than a sleep meditation app, Sleep Live Well gives you proven science-backed techniques to induce sleep quickly and easily. 1 in 3 Americans and people globally have poor sleep, and there is no current safe and fast-acting solution to fall asleep. With our mobile app, anyone can fall asleep, get back to sleep and get a more restful sleep. Sleep when you need to and wake up to a healthier happier you.
Our Next Meeting Will Be On November 5th........ Mark Your Calendar

and our Sponsors


VENTURESHOT

and LATIN AMERICAN CHAMBER OF COMMERCE https://laccusa.com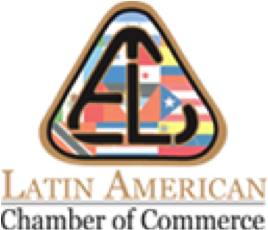 Share this event on Facebook and Twitter.
We hope you can make it! If not, our next meeting will be on November 5th.
Cheers,
Concept Equity Group