Join Us As We Commemorate the 25th Anniversary of South Africa Freedom
About this Event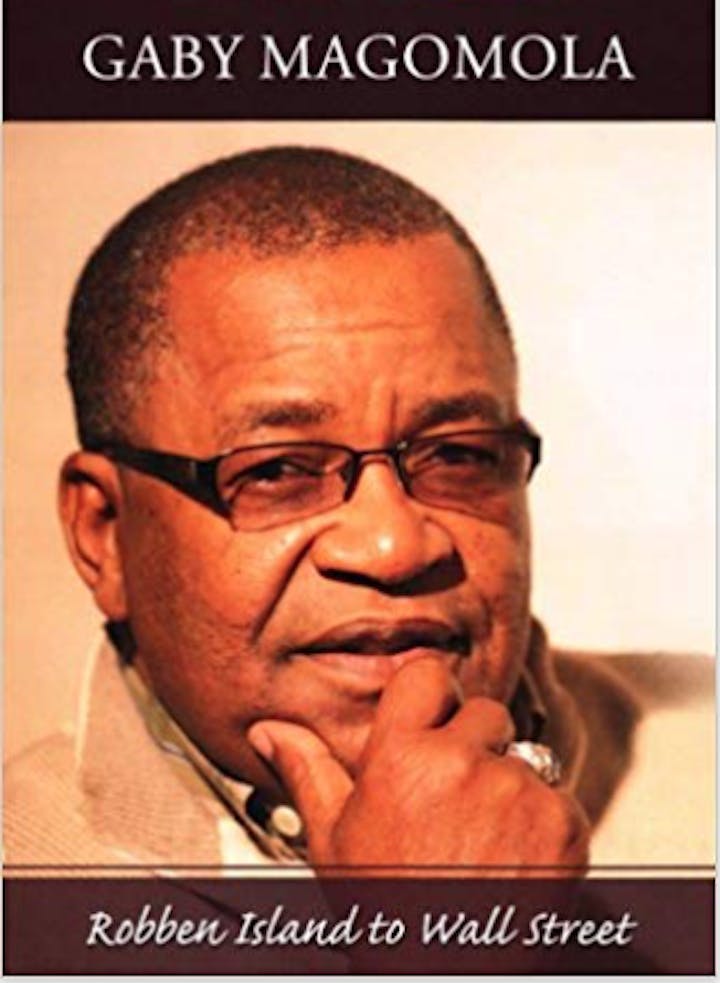 The Howard University Republic of South Africa Project (HURSAP) and the Maryland/South Africa Sister State Committee cordially invite you to join us on Wednesday, April 24th from 2pm - 4pm at Founders Library on the campus of Howard University to commemorate the 25th anniversary of South Africa's first post-apartheid democratic elections on April 27, 1994, Freedom Day.
Join us as we celebrate this historic milestone in South Africa's history and discuss the country's past, present and future with author, businessman and Robben Island prisoner with Nelson Mandela, Dr. Gaby Magomola. In his 2009 personal memoir, "Robben Island to Wall Street," Dr. Magomola reflects on a critical time in the history of South Africa. Taking broad lyrical strides across various major crucial epochs in the history of this country, he offers an insider's view of a number of key events. During the 1960s, South Africa was in the grip of various uprisings leading to the Sharpeville massacre and the arrest and incarceration of various leaders and activists of the day, including the young Gaby. Some years later, the Soweto uprisings followed, while, during the 80s and early 90s, the repressive reign of P.W. Botha prevailed, which later ended with the subsequent demise of apartheid. A wide range of events are aptly captured in this brave book, with its vivid descriptions of his life as a young man, his involvement in the struggle, and his adult life as a businessman in the new South Africa. This is a significant contribution to documenting life under apartheid. In looking wider than the inside of Robben Island, as one of South Africa's most symbolic centers of incarceration during the dark days of apartheid, Dr. Magomola elevates this personal story to a life-affirming tale of courage and hope for all generations. He generously shares his life strategies which led to his survival within and triumph over a business world that was hostile to black people. He endured a harsh prison life at the tender age of 19 and he navigated the steep climb from a casual laborer to a global career in banking. On his return to South Africa, he has made a pioneering effort to set up new business ventures. Such highlights form the lifeblood of a bold and enduring narrative.
Freedom Day recognizes South Africa's first democratic elections held on April 27, 1994 and signifies the end of over three hundred years of colonialism, segregation and white minority rule and the establishment of a new democratic government led by Nelson Mandela and a new state subject to a new constitution. Speaking at the first anniversary of South Africa's non-racial elections, President Mandela stated, "As dawn ushered in this day, the 27th of April 1995, few of us could suppress the welling of emotion, as we were reminded of the terrible past from which we come as a nation; the great possibilities that we now have; and the bright future that beckons us. Wherever South Africans are across the globe, our hearts beat as one, as we renew our common loyalty to our country and our commitment to its future. The birth of our South African nation has, like any other, passed through a long and often painful process. The ultimate goal of a better life has yet to be realised. On this day, you, the people, took your destiny into your own hands. You decided that nothing would prevent you from exercising your hard-won right to elect a government of your choice. Your patience, your discipline, your single-minded purposefulness have become a legend throughout the world..."
We hope you can join us.