Description
Dear Pars Member:
Happy Sunny Summer to you!!
We are excited to announce our first ever Sports Initiative team activity for 2018.
Please join us this November on a race to support Pars Equality and sign up to join the team for a half marathon or a 5k Run/ Walk happening on Nov. 4th, 2018.
As a team of 10 or more we will receive a rebate and the rebate fee will be donated to Pars Equality Center.
Your captain for this race is Pars G+ board member, Shokraneh, and she is leading this effort to raise awareness about the services of Pars Equality and activate your team spirit!
Register for the race, invite your friends and join the team "Team Pars". To register please use the link below:
REGISTER HERE: https://www.motivrunning.com/golden-gate-halfmarathon/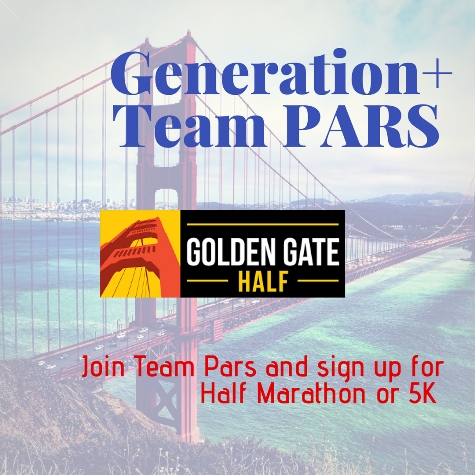 We will have a happy hour kick off event for team members and a Team T-shirt.
Stay in shape,
Pars Generation Plus Team
For any question about this race please contact Shokraneh (Shoky) Monfared by replying to this email.