Description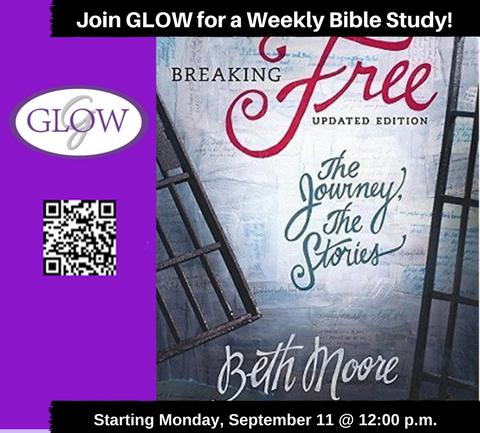 Ladies! We are so excited about our upcoming women's Bible study. For the next 11 weeks, we are diving into Beth Moore's life changing study - Breaking Free. This is a study that you do not want to miss! Please purchase your books and RSVP today.

How to purchase your books.
To purchase Breaking Free by Beth Moore, visit http://Smile.Amazon.com to purchase your study book. When purchasing your book, please ensure that KINGDOM DOMINION CENTER INC is chosen as your selected organization. A donation will be made to KDC, once your purchase is completed. Please be sure to purchase the Updated Edition published in November 2009.
Receive more info!
To receive more information about this Bible study, please text @GLOWStudy to 81010. Be sure to include the @ sign when sending a text.
This Bible study is open to all. Please feel free to invite your friends, co-workers, and family. We look forward to spending time with you!