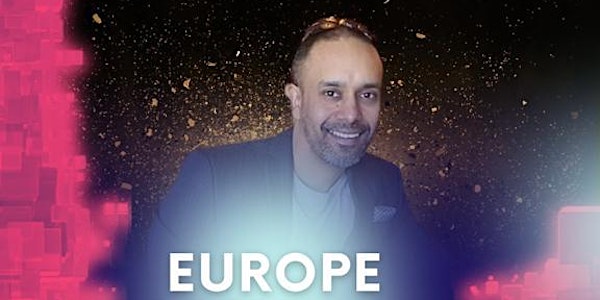 JOIN THE FINANCIAL REVOLUTION - EUROPE *****FREE ONLINE EVENT*****
JOIN THE FINANCIAL REVOLUTION - EUROPE ***FREE ONLINE EVENT***
About this event
Have you ever wanted a taste of trading, investing and making money from home?
About this event
So many people have always wanted to get into trading weather its the foreign exchange market or cryptocurrency. This is the perfect opportunity to gain an insight into the World's BIGGEST Educational Platform for the Digital Markets.
Join us and start learning how to make money in this trillion dollar market in Tower Bridge where we will show you how to get involved in the financial markets.
Do you work from pay check to pay check and would like to make more money?
Does payday come round very fast?
Have you invested in your future and your family's?
Did you wish you invested in Bitcoin 10 years ago?
Do you have a plan B, just in case something happens at work?
If you've answered yes to any of the above then this is for you. This is the perfect opportunity to learn how to multiply your money and learn a skill for life.
If you are working or struggling to find employment after the pandemic, looking to protect your future in a recession proof & pandemic proof environment in the international: Foreign Exchange Market and, The Digital Currencies Market i.e. (Cryptocurrencies).
Use your smart device in a SMART way. Learn a valuable life skill through the art of multiplying money that can be passed on & can also help set up financial stability for generations to come.
Let me show you how to make money the easy way.
Join us at this free online event, and let us educate, enrich and empower you with an overview to the World's biggest educational platform for the digital markets that provides the skills, tools and mentor ship in supporting you on your journey to becoming financially stable, in the digital markets.
PLEASE CONTACT- (DEV SINGH) 07969829527 or (SATNAM KAUR) 07907886004 TO ENABLE US TO SEND OUT ZOOM LINK