Join SVCN and our Network of Nonprofit Leaders at the Women's March San Jos...
Description
Let's Meet Up and Go Together
The Women's March is a national movement to unify and empower everyone who stands for human rights, civil liberties, and social justice for all. We gather in community to find healing and strength through tolerance, civility, and compassion. We welcome all people to join us as we unite locally and nationally.
We thought it would be fun to march together. So SVCN community leaders will be marching together during the San Jose Women's March. Join Patricia Gardner, SVCN, Kyra Kazantzis, Law Foundation, Eva Terrazas, Uplift Family Services, Marie Bernard, Sunnyvale Community Services, and more of us.
We will meet at the 10th street parking garage at 9:30 a.m., and gather as a community before joining the official march beginning down the street at City Hall at 10 am. The march will end at Cesar Chavez Plaza followed by a rally with food trucks, music, and speakers. Signs are welcome! A great T-shirt with your favorite cause would be fun
Also, if you are interested nonprofit organizations can reserve a table with the Women's March Committee in the "Call to Action Alley" from 12 p.m. to 3 p.m. This is a great opportunity for your organization to connect with thousands of members of our community. A 10' x 10' canopy, 6' table, and 2 chairs will be provided. There is a $150 fee to cover the cost of rentals and reserve your space. To sign up for a booth reservation, fill out this form.
The Women's March organizers are also in need of Peace Ambassadors. While we are not engaging in civil disobedience and do not expect arrests, there is always the possibility of counter-protestors or violent agitators. The Peace Ambassador training session teaches the CLARA technique for nonviolent engagement, de-escalation skills, and other practical tools. You can volunteer for this training here.

For more information, visit the official Women's March website at www.womensmarchbayarea.org.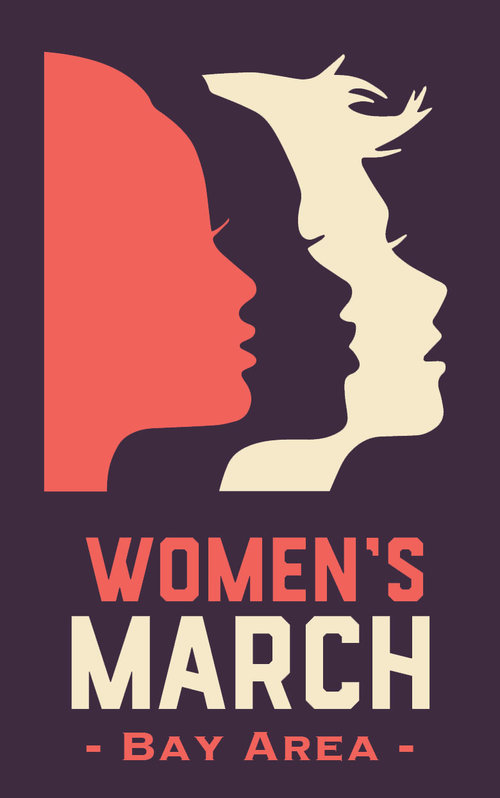 Date and Time
Location
SJSU North Parking Garage-10th Street Garage
10th Street & E. San Salvador St.
San Jose, CA 95112