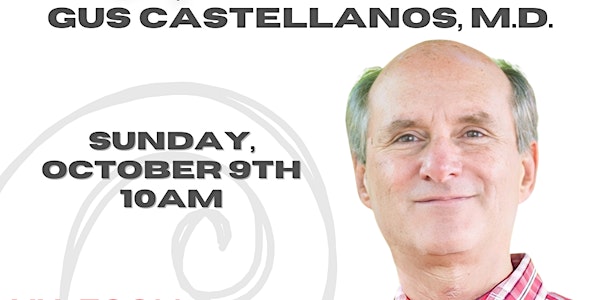 Join Special Guest Teacher Dr. Gus Castellanos for Mindfulness and More..
Please join us for a Mindfulness Session with Special Guest MBSR Teacher, Dr. Gus Castellanos.
About this event
It is such an honor to announce that we will have Gus Castellanos, MD, join us as a guest teacher for our Sangha on Sunday, October 9. Gus is a retired Neurologist and Sleep Specialist, UMass Certified Mindfulness Based Stress Reduction teacher, mindfulness practitioner, and researcher. Please mark your calendars as the time is different for this session.
Date: 10-9-22
Time: 10:00am - 11:30am
Location: Zoom
Link: https://helloalma.zoom.us/meeting/register/vpUlc-6rqTso9GJNhQdxjJpzltOxDwRnzQ
*Same link we use for our Sangha meetings Thursdays and Sundays.
Must Register in advance for this meeting:
After registering, you will receive a confirmation email containing information about joining the Zoom meeting.
Please share with others as this is a special opportunity to hear from a Mindfulness Based teacher, Researcher and a wonderful person🙏