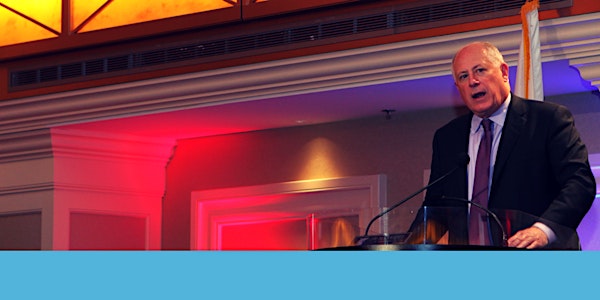 Join Pat Quinn in Supporting Pro-Equality Candidates
When and where
Location
Hubbard Inn 110 West Hubbard Street Chicago, IL 60654
Description
Let's defend our victories and elect pro-LGBT equality candidates in the critical 2016 elections. Please join former Governor Pat Quinn and support the Equality Illinois PAC's mission to elect pro-equality public officials.
Governor Quinn is a steadfast proponent of equal rights for LGBT Illinoisans. He not only advocated for and signed the marriage equality law in 2013, but he also approved strong anti-bullying protections and the civil unions law and led an administration that was welcoming and affirming for LGBT Illinoisans.
---
The ballot box is one of the most important tools to achieving equal rights. Through participation in the electoral process at the state and local level, the Equality Illinois PAC secures and defends the equal rights of LGBT people in Illinois. The Equality Illinois PAC is the only statewide organization dedicated to electing individuals to public office who will fight for the equal rights of LGBT Illinoisans.
But we couldn't do that without your generous support. Together, we will ensure Illinois continues to lead the Midwest in advancing equal rights for LGBT people.
---
For more information about the Equality Illinois PAC, please contact Mike Ziri at mziri@eqil.org.
Contributions to the Equality Illinois PAC are not tax-deductible.
Paid for by the Equality Illinois PAC. A copy of the Equality Illinois PAC's report filed with the Illinois State Board of Election is (or will be) available on the Board's official website (elections.il.gov) or for purchase from the State Board of Elections, Springfield, IL.
Employer information is required by law.