About this Event
Dear Guest-
You won't want to miss out on this Special Event !
We are offering special Package deals, demo's on non- invasive Cryoskin Body Slimming/Contouring procedures, and much more!
Our Event will be Held at MedLoft Spa, Featuring Plastic Surgeon Dr. William Lindsey, one of the best in the Industry!
Bring a friend, and enjoy a glass of Rose while you get Beautified!
Call to Reserve your Spot! 703-591-9330
We look forward to seeing you!
With Light & Beauty,
MedLoft Spa Team
10650 Main St. Suite 101B Fairfax, Va 22030
www.MedLoftSpa.com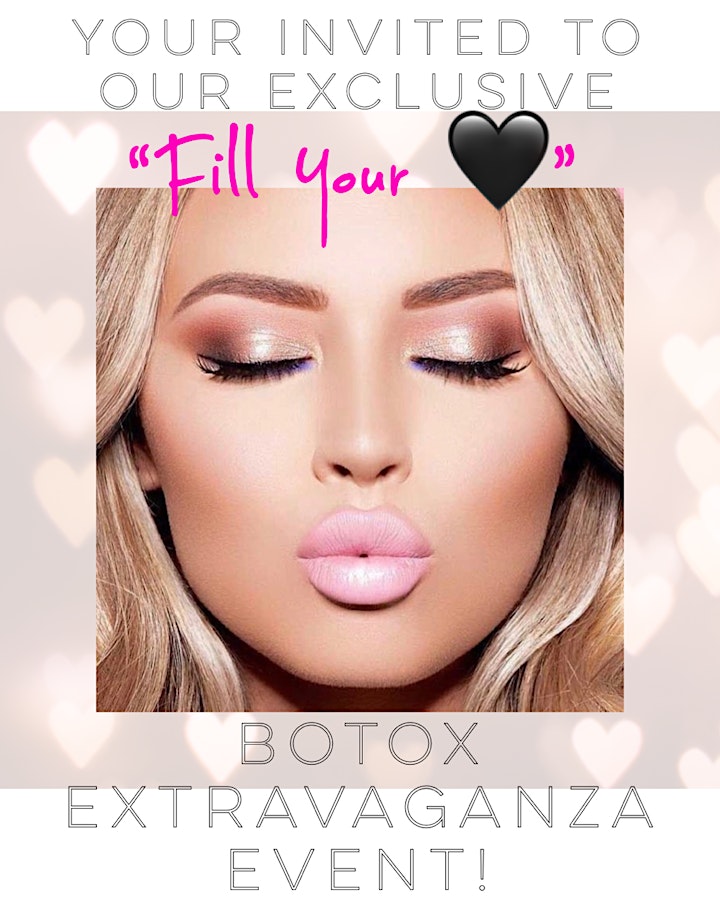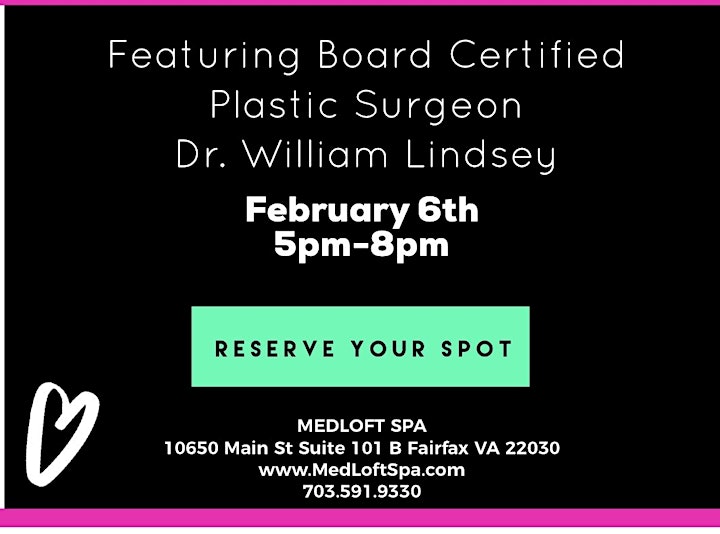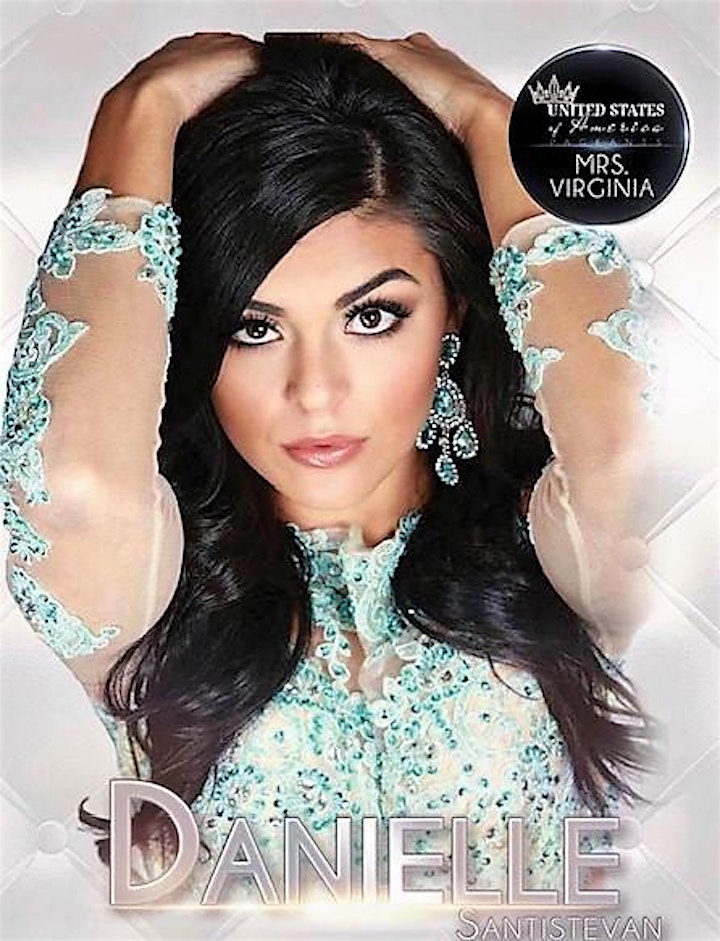 MEET MRS. VIRGINIA, DANIELLE SANTISTEVAN, AT OUR BOTOX EVENT!