Description
"Guardianship and Ethics: How to Avoid Removing Someone's Rights"
The Guardianship/Conservatorship process is a necessary, complicated intersection of our medical and legal worlds. Oftentimes, the healthcare providers are the first to recognize that a patient's capacity may be questionable. Recommending that a family seek guardianship over their loved one may mean that complicated medical issues and complex family dynamics will be litigated in a courtroom. What ethical implications and unintended outcomes can result from this recommendation? In this CE, Hurley Elder Care Law will offer information on the basics of guardianship/conservatorship, explore the ethical issues surrounding removing someone's rights, and offer practical alternatives to guardianship. Current information on Georgia's Advance Directives and Powers of Attorney will also be provided.
5:30 PM- 6:00 PM- Dinner and Registration
6:00 PM- 7:00 PM- Presentation
Dinner is sponsored by Morningside of Alpharetta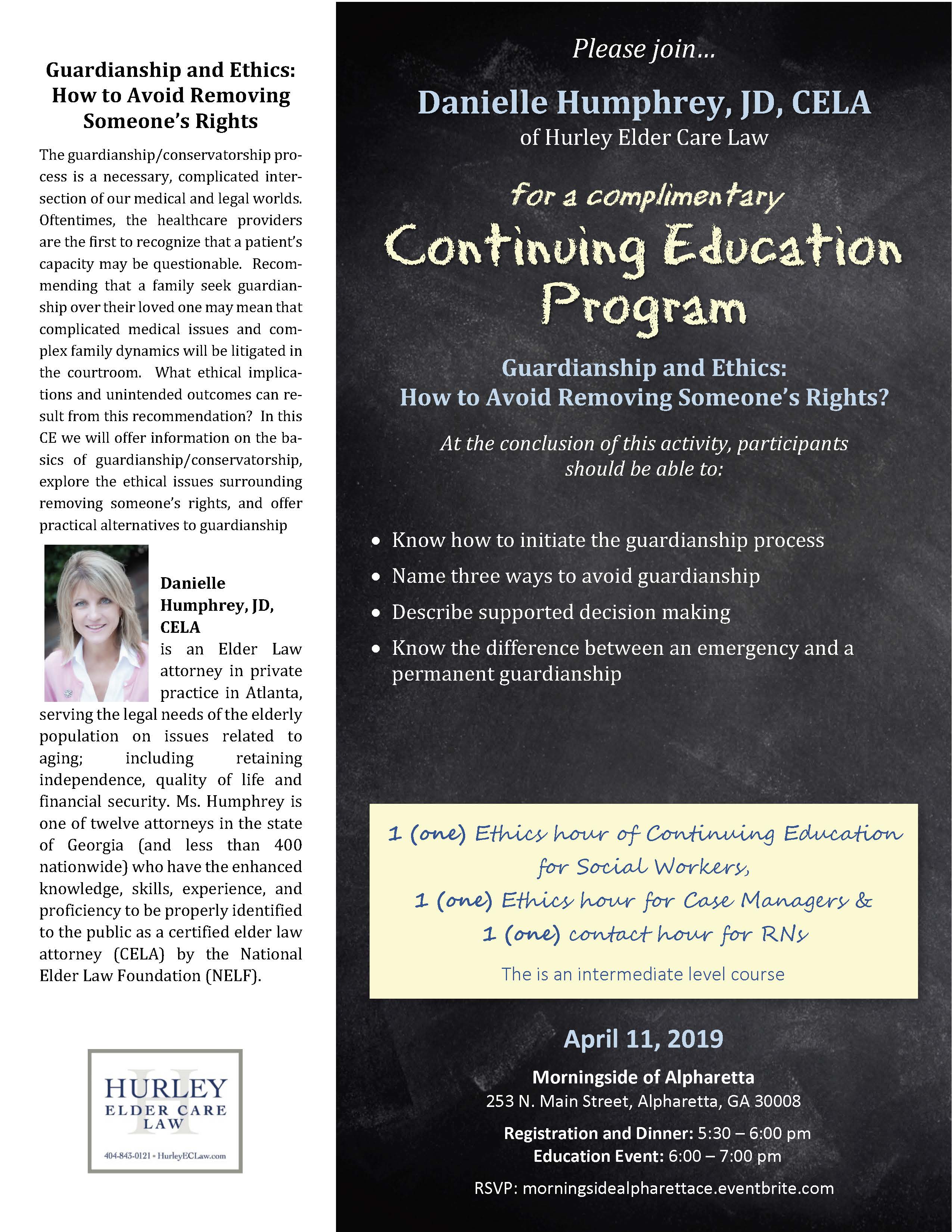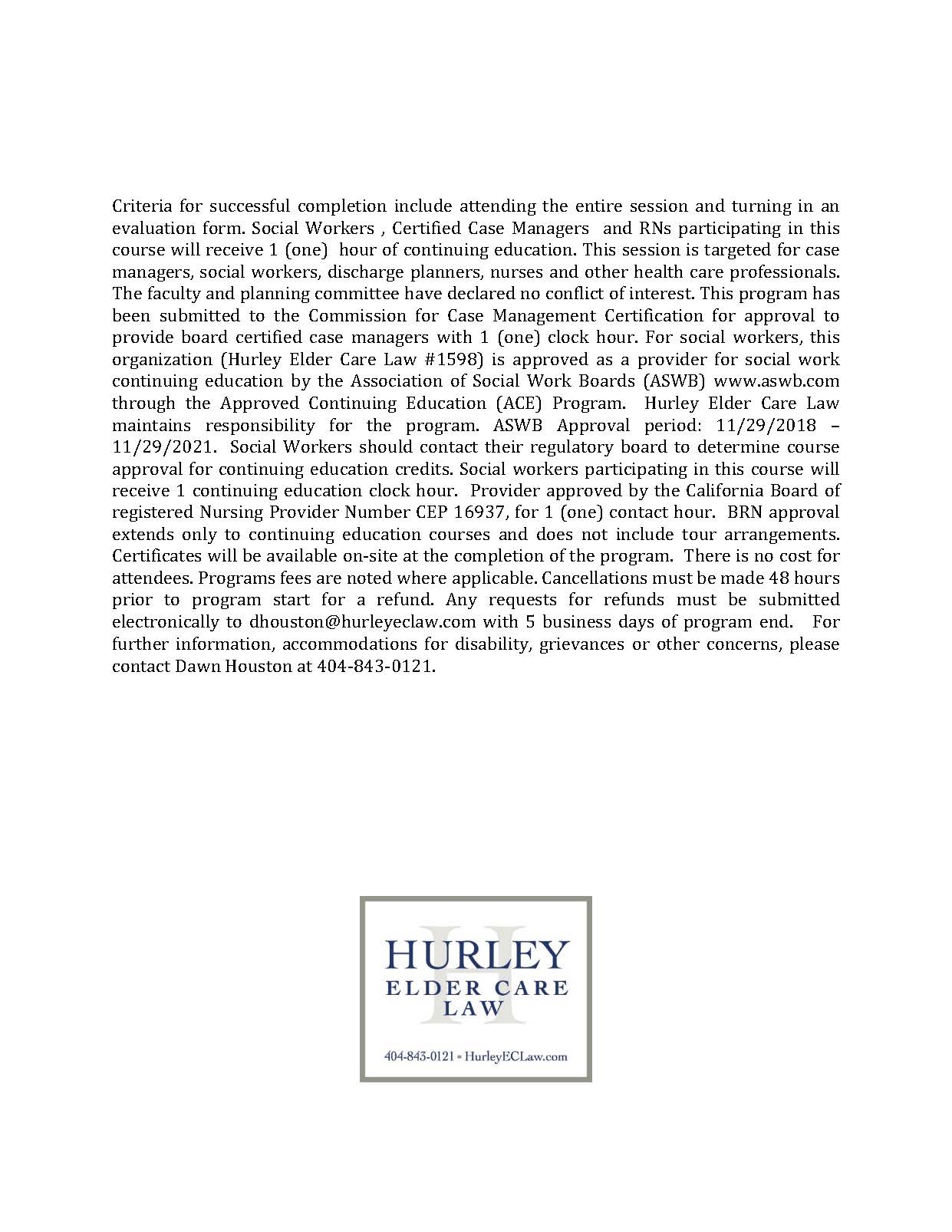 Organizer of Join Danielle Humphrey, JD, for Free Dinner CE "Guardianship and Ethics"
Hurley Elder Care Law provides our clients with expertise in issues surrounding aging including retaining independence, quality of life and financial security. We address matters such as asset protection, public benefits eligibility, guardianship, conservatorship, wills, trusts, and powers of attorney as well as probate administration. Our Certified Elder Law Attorneys and support team of social workers, nurses and public benefits administrators work with families to tailor a specialized legal and financial plan. Call us at (404)843-0121 for a complimentary telephone consultation with a client coordinator.