Join ADL and the Israeli Consulate at the Chicago Gay Pride Parade!

Sunday, June 30, 2013 from 11:00 AM to 4:00 PM (CDT)
Event Details
Join ADL and The Israeli Consulate in Partnership with Midway Moving and DLA Piper at the 45th Annual Gay Pride Parade in Chicago!
We are currently looking for volunteers to walk with us at the parade and celebrate the important work of these organizations, their relationship with Israel and the LGBT Community.

This year the parade lineup will begin at North Broadway (both the east and west curb lanes- from Montrose to Wilson) and West Montrose ( both the north and south curb lanes from Broadway to Clark).  We recommend that you block off from 9am-2pm to participate in this year's event. The event will officially start at noon. 
The route will start at the Broadway/Montrose corner proceeding south on Broadway and the event will end on Cannon Drive in Lincoln Park.  Please note that as we get closer to the date we will send you updated instructions of  our exact location and number in the parade. 
All participants will be given an official t-shirt which will be distributed at the event.
We look forward to celebrating with you!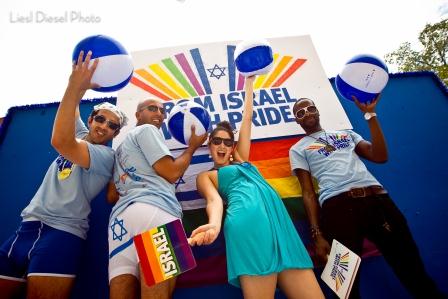 A special thank you to our sponsors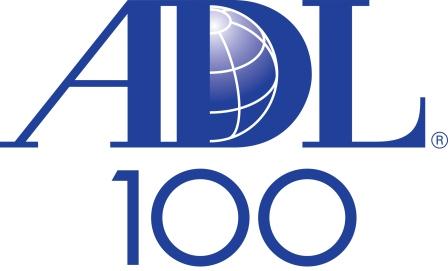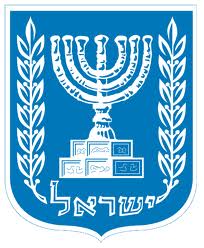 :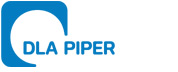 Please note that by rsvping to this event you are agreeing to the below terms
WAIVER OF LIABILITY
I agree to participate in the Israel float as part of the Chicago Gay Pride Parade on Sunday, June 30, 2013, as a dancer or walker.  I acknowledge that I am a volunteer and will not receive any payment for my time.  I understand that this float will be promoting Israel.
By signing this waiver, I hereby affirm that I am at least 21 years of age and that I have
been informed of, and understand, the rules of the parade, including, but not limited to: not showing any inappropriate body parts; not throwing anything from the float; not accepting anything from parade spectators; not jumping off the float; not helping anyone get onto the float; no alcohol or drugs on or around the float; not engaging in any activities—physical or verbal—that could be seen, construed or interpreted by any of the Pride Parade authorities as disrespectful, harmful, disruptive, insulting, offensive or dangerous to the Israel float, its participants and organizers, the spectators, or the Chicago Pride organization.
I am also agreeing to allow photos that are taken of me during the Parade to be released and used in published materials.
I hereby release the organizers of the float of any liability if I am found to be in violation of any or all of the above rules.
 PHOTO RELEASE
I hereby grant permission to the Anti-Defamation League ("ADL") to photograph, film, videotape
or otherwise record me and use my picture, voice, silhouette and other reproductions of my physical likeness (as the same may appear in any still camera photograph and/or motion picture films
and/or videotape, and/or Web or Internet-based use) in and in connection with the exhibition, theatrically, on television or otherwise, of any production in which same may be used or incorporated,
and also in the advertising, exploiting and/or publicizing of any such production, including but
not limited to television, theatrical motion pictures, video, Web or Internet-based publications. I
further grant permission to ADL to use my story and/or personal account without further approval.
I also grant ADL the right to publish, exhibit, display, copyright, license, transfer, edit, or in any
other way use in any form, without prior approval, any photographs, transparencies, motion
pictures and/or television films or tapes, and any descriptions or transparencies thereof, which
contain, in whole or in part, my image, name, voice or material spoken by me, for any purpose
whatsoever, including without limitation, educational, commercial, trade and pictorial art, with
or without my name or any other identification and with or without the names of any other real
or fictitious persons.
I further give ADL the right to reproduce in any manner whatsoever any recordings made by ADL
of my voice and all instrumental, musical, or other sound effects produced by me.
I hereby release ADL, its officers, directors, employees, agents, members, associates, successors,
licensees, and assigns from any and all liability for damages, including but not limited to damages
for libel, slander, invasion of privacy or any other claims based on the publication, exhibition,
display, copyright, license, transfer, reproduction, editing, disposition or other use of such photographs, videotapes, films, transparencies, motion pictures, television films or tapes, descriptions
or transcriptions or recordings.
I hereby certify and represent that I have read the foregoing and fully understand the meaning
and effect thereof and, intending to be legally bound.
Midway Moving and Storage, Inc.
2013 Chicago Gay Pride Parade
June 30, 2013
LIABILITY WAIVER
(Including General Release and Covenant Not to Sue)
IN CONSIDERATION of being granted a position as an entrant and/or permission to participate in the MIDWAY MOVING & STORAGE, INC. 2013 CHICAGO GAY PRIDE PARADE, (the "Parade"), or on behalf of a minor child, the undersigned agrees and states as follows:
The undersigned is aware of and understands the inherent risks, hazards and dangers associated with parade participation (which are printed below and incorporated herein as though appearing above the signature of the undersigned) and, notwithstanding that the actual conditions at the Parade may pose more or less risks, hazards and dangers than those so enumerated, the undersigned nevertheless elects, voluntarily, to enter and/or participate in the Parade on the terms, conditions and covenants set forth herein. In this regard, the undersigned, for himself/herself/itself and for his/her/its heirs, successors, assignees, personal representatives and next of kin, hereby releases, waives, discharges, covenants not to sue and agrees to hold harmless MIDWAY MOVING & STORAGE,INC: all Parade volunteers, employees and/or representatives of MIDWAY MOVING & STORAGE, INC.
and each of them, as well as their officers, directors, agents, volunteers and employees; from all liability for any and all causes and claims of every type and nature whatsoever, including but not limited to property damage, injury to person and/or death, or otherwise, without limitation, arising out of or alleged to be arising out of the conduct of the Parade, the pre-Parade formation, staging, placement, judging, organizational meetings, post-Parade ceremonies and any other Parade event sanctioned by MIDWAY MOVING & STORAGE, INC.
1.     The undersigned hereby promises that the state of his or her physical health (if this release is on behalf of an individual), or the physical health of the persons representing the undersigned in this Parade (if this release is on behalf of an organization) will, on the day of the Parade, be sufficiently sound to permit such person(s) to safely participate. If such person(s) will be handling any animal, motorized vehicle, apparatus, device, firearm, or other thing in the Parade, he/she/they is/are possessed of sufficient experience in doing so such that the life, limb or property of self and others will not be exposed to unreasonable risk of harm.

2.     THE UNDERSIGNED HAS READ AND UNDERSTANDS THIS RELEASE AND COVENANT NOT TO SUE IN ITS ENTIRETY AND VOLUNTARILY SIGNS SAME, without reliance on any representations, statements or inducements, express or implied, made by any party whomsoever.

3.     THE UNDERSIGNED grants his/her consent to MIDWAY MOVING & STORAGE INC. to display his likeness in any promotional use including but not limited to its website.

4.     THE UNDERSIGNED HAS READ AND UNDERSTANDS THIS RELEASE AND COVENANT NOT TO SUE IN ITS ENTIRETY AND VOLUNTARILY SIGNS SAME, without reliance on any representations, statements or inducements, express or implied, made by any party whomsoever.
RISKS, HAZARDS AND DANGERS
ASSOCIATED WITH PARADE PARTICIPATION
Parades involve inherent risks, hazards and conditions that may be dangerous to life, limb and property and that can arise in an incalculable variety of unforeseeable or foreseeable ways which may include (as examples, but not necessarily as a complete list) the following: The presence and use of horses and other animals, motor vehicles, machinery, firearms, floats, fireworks, acrobats, projectiles, aerial demonstrations, baton twirling, wind, rain, hail and other forces of the elements, and other threats to life and limb, such as the possibility of slipping and falling and complications associated with weather conditions and physical exertion (such as heat stroke, fainting, collapse, exhaustion or other more serious complications).
By registering online, I am thereby signing this waiver of liability, I have read, understand and agree to all the conditions and stipulations set forth concerning this event.
I agree that if the participant is a minor, as determined by Illinois state law, this release of liability and assumption of risk agreement is made on behalf of that minor participant and releases, waivers and promises contained herein are binding on the minor participant and that I have full authority as a parent or legal guardian to bind that minor participant to this agreement without limitation.
When & Where

Chicago Gay Pride Parade
Halsted and Belmont
Chicago, IL


Sunday, June 30, 2013 from 11:00 AM to 4:00 PM (CDT)
Add to my calendar
Organizer
Anti-Defamation League Chicago/Upper Midwest Region
Join ADL and the Israeli Consulate at the Chicago Gay Pride Parade!