Description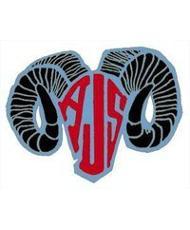 Come join us as we renew friendships and reminisce about the days gone by!
BBQ Dinner will be served at 6:30pm. This meal will include 2 meats, 3 sides, tea/water and dessert. Please contact us if you have any special dietary needs prior to purchasing your ticket jhsramsclassof98@gmail.com
The American Legion will have a bartender selling beer, wine & soda however we are allowed to bring in our own liquor. There will be a DJ, photo booth & a memorabilia table set up for all to enjoy!
If you haven't done so already, please email us some of your favorite HS pics so we can include them in the slideshow! Also, if you have anything special you would like to showcase at the memorablia table please email us at jhsramsclassof98@gmail.com so we can make arrangements for that. I promise we will make sure all of the items are returned to their owner.
*NO REFUNDS FOR CANCELLATIONS AFTER JULY 1st*