Multiple Dates
Johns Hopkins University SAIS: Fall 2017 Prospective Student Taster Lecture...
Description
The Johns Hopkins University Paul H. Nitze School of Advanced International Studies (SAIS) is a global institution which offers students a truly international perspective on today's critical issues. A presence on three continents sets SAIS apart and is one of our greatest strengths. We not only teach about the world, we are in the world.
For seven decades, SAIS students have distinguished themselves by pursuing academic excellence in international relations. A SAIS education combines the academic depth of a graduate school with the practical policy focus of a professional school. SAIS graduates are known for their interdisciplinary breadth and solid foundation in economics - prerequisites for a successful career in international relations. The result: innovative thinkers and problem-solvers with the economic and cultural expertise to confront complex global challenges.
The SAIS Office of Admission welcomes prospective students to specially designed lectures as an introduction to the world-class scholars and practitioners who contribute to the vibrant, academic life of the school. See firsthand how our lecturers inform and engage students in critical international relations issues. The program is meant to be interactive and will include a question and answer session.
Please note that all Johns Hopkins SAIS Admissions Taster Lectures are off the record. No audio, video, transcription or digital recording is allowed.
Thursday, September 21: Frank Gavin
Location: Bernstein Offit Building, Room 500
Topic: Nuclear Policy and Politics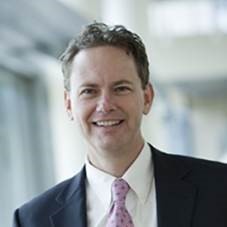 Francis J. Gavin is the Giovanni Agnelli Distinguished Professor and the inaugural director of the Henry A. Kissinger Center for Global Affairs at Johns Hopkins SAIS. In 2013, Gavin was appointed the first Frank Stanton Chair in Nuclear Security Policy Studies and Professor of Political Science at MIT. Before joining MIT, he was the Tom Slick Professor of International Affairs and the Director of the Robert S. Strauss Center for International Security and Law at the University of Texas. From 2005 until 2010, he directed The American Assembly's multiyear, national initiative, The Next Generation Project: U.S. Global Policy and the Future of International Institutions. Gavin's writings include Gold, Dollars, and Power: The Politics of International Monetary Relations, 1958-1971 (University of North Carolina Press, 2004) and Nuclear Statecraft: History and Strategy in America's Atomic Age (Cornell University Press, 2012).

He received a PhD and MA in History from the University of Pennsylvania, a Master of Studies in Modern European History from Oxford University, and a BA in Political Science from the University of Chicago. Gavin is an Associate of the Managing the Atom Program at the Belfer Center for Science and International Affairs at Harvard University, Senior Fellow of the Clements Program in History, Strategy, and Statecraft, a Distinguished Scholar at the Robert S. Strauss Center, a Senior Advisor to the Nuclear Proliferation International History Project at the Woodrow Wilson Center, and a life-member of the Council on Foreign Relations.

Thursday, October 12: Erik Jones

Location: Benjamin T. Rome Building, Room 200
Topic: Do European Central Bankers Dream of Political Union?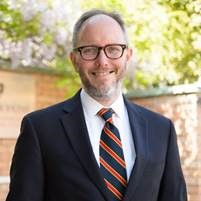 When it was originally conceived during the run up to the Maastricht Treaty, Europe's monetary union was supposed to promote political union through the impact of the single currency on popular identity and national policy commitments. Meanwhile, central bankers were supposed to remain politically independent. They might support the European project as individuals, but they did not see political union as essential either for their status as guardians of the common monetary policy for the success of the euro. Fast forward three decades and the situation is very different. The euro may not have divided Europeans, but its influence in fostering a common identity has been limited (to say the least). More important, national policies have diverged rather than coming together. This divergence has been problematic both for the conduct of monetary policy and for the stability of the euro. European central bankers have emerged as ever more vocal advocates of political union as a consequence.
Erik Jones is Professor of European Studies and International Political Economy and director of the European and Eurasian Studies Program at the Johns Hopkins School of Advanced International Studies. He is also senior research fellow at Nuffield College, Oxford. Professor Jones is author of, inter alia, The Politics of Economic and Monetary Union (2002), Economic Adjustment and Political Transformation in Small States (2008), and The Year the European Crisis Ended (2014). He has edited or co-edited more than thirty books or special issues of journals on European politics and political economy including The Oxford Handbook of the European Union (2012) and The Oxford Handbook of Italian Politics (2015). His most recent edited collection is on 'Dysfunctional Democracy' (Government & Opposition, 2017). He is co-editor of Government & Opposition and contributing editor for Survival.
Thursday, November 15: Jessica Fanzo
Location: Benjamin T. Rome Building, Room 200
Topic: Ensuring Food Security in the Era of Sustainable Development

Jessica Fanzo is the Bloomberg Distinguished Associate Professor of Ethics and Global Food & Agriculture at the Johns Hopkins Berman Institute of Bioethics and the School of Advanced International Studies (SAIS). Prior to coming to Johns Hopkins, Jessica was an Assistant Professor of Nutrition in the Institute of Human Nutrition and Department of Pediatrics at Columbia University in New York. She also served as the Senior Advisor of Nutrition Policy at the Center on Globalization and Sustainable Development at the Earth Institute.

Before joining Columbia University, Jessica held posts at the REACH Interagency partnership at the UN World Food Programme and Bioversity International, a Consultative Group on International Agricultural Research (CGIAR) center, both in Rome Italy. Prior to living in Rome, she also served as the Nutrition Director at the Center for Global Health and Economic Development at the Earth Institute, the Nutrition Regional Advisor for East and Southern Africa at the Millennium Development Goal Centre at the World Agroforestry Centre in Kenya. Prior to joining the Earth Institute, and as a Program Officer for the Medical Research Program focusing on global health initiatives at the Doris Duke Charitable Foundation.

Dr. Fanzo has worked in sub-Saharan Africa for a decade as well as South and East Asia in the last five years. Jessica's area of expertise focuses on the multi-sectoral and system approaches to ensure better nutrition and diets. Her research is concentrated in three areas: (1) on the linkages between agriculture, water, and health to improve diversity and quality of maternal and young children's diets in low-income rural communities, (2) the importance of regaining livelihoods in post-conflict regions through better nutrition governance (3) metrics for the emerging area of equitable, sustainable diets and value chains.

Jessica was the first laureate of the Carasso Foundation's Sustainable Diets Prize in 2012 for her work on sustainable food and diets for long-term human health. She did her PhD in Nutrition at the University of Arizona and was a Stephen I. Morse Postdoctoral Fellow, Immunology – Columbia University.