Description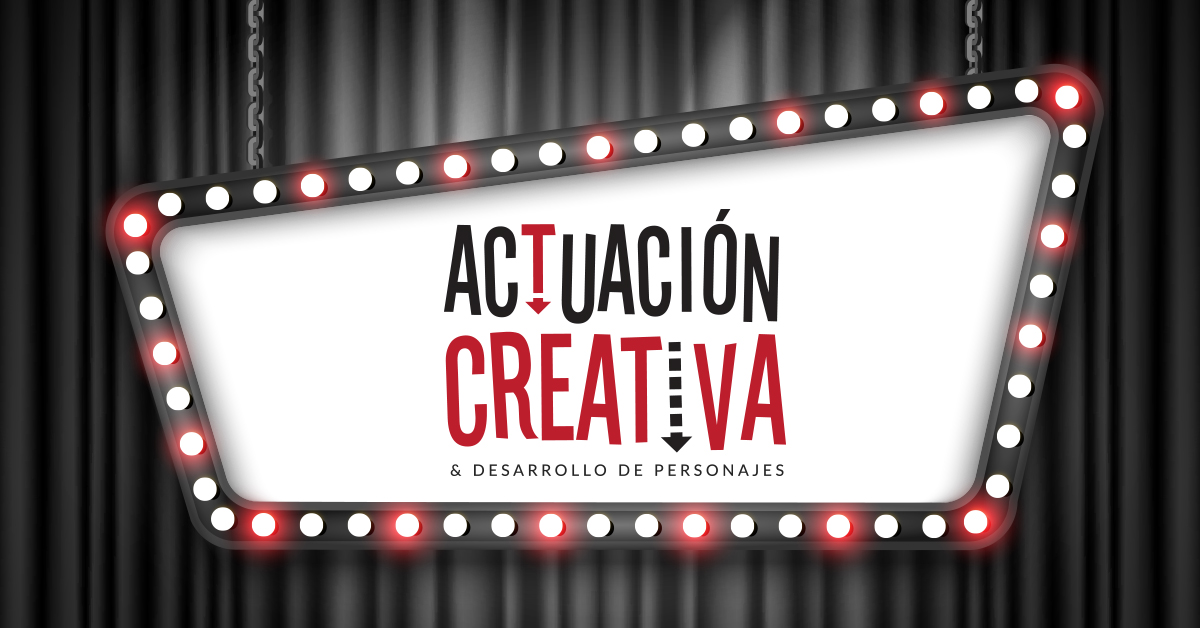 CON LOS PRIMEROS ACTORES
Johnny Ray | Wanda Sais
INFORMACIÓN 787-760-9191
Ven y descubre el Emocionante Mundo de la Actuación Creativa, libre, sin límites y pon en juego tus habilidades expresivas frente a las cámaras, sobre los escenarios y en los medios sociales.
¡SIEMPRE HAY ESPACIO PARA UNA NUEVA ESTRELLA!
OBJETIVOS DEL TALLER
Brindarte técnicas profesionales de expresión y creatividad corporal para realizar tus primeras incursiones en el mundo de las artes escénicas y "Stand Up Comedy".
A lo largo del taller incentivaremos la exploración y el autodescubrimiento, reconociendo nuestras capacidades y virtudes, instalarnos en ellas, y desde allí poder exponernos y manifestarnos con libertad.
Taller Intensivo de (2) dos Clases Presenciales Viernes 13 y Sábado 14 de Octubre de 2017
9:00 AM - 5:00 PM (14 Horas Contacto)
Curso 100% Práctico Profesional
Manual Electrónico del Curso y Certificado de Participación
Pantalla de Proyección / Acceso a Internet WiFi
Almuerzo y Merienda
¿POR QUÉ PATICIPAR DE ESTE TALLER?
Para poder mejorar la expresión corporal en cualquier profesión y desenvolvimiento personal. Este taller pretende brindarte las técnicas y herramientas necesarias para triunfar en el mundo real de la actuación y el "StandUp Comedy".
CONTENIDO DEL PROGRAMA
PRINCIPIOS DE ACTUACIÓN
Dirigido a personas con poca o sin experiencia en teatro o TV. Los alumnos explorarán y desarrollarán su sensibilidad, capacidad de trabajo en equipo y su creatividad. Se trabajará además la acción como la base del trabajo del actor. La seguridad y la confianza personal serán reforzadas por medio de ejercicios y dinámicas teatrales que permitirán a los alumnos reconocerse como seres creativos y expresivos.
Reconocimiento y manejo de las herramientas naturales (cuerpo, voz, espacio) y se proveerá a los participantes diferentes técnicas teatrales en un ambiente amigable y de colaboración.
DESARROLLO DE PERSONALES
Si alguna vez has pensado que tienes una idea para un personaje... esta es tu oportunidad.
Se trabajará las relaciones de los personajes en un texto dramático, la escucha, la composición de una partitura de acciones en una escena escrita; así como, un primer acercamiento al personaje
¡SÍN LIMITES NI PREJUICIOS!.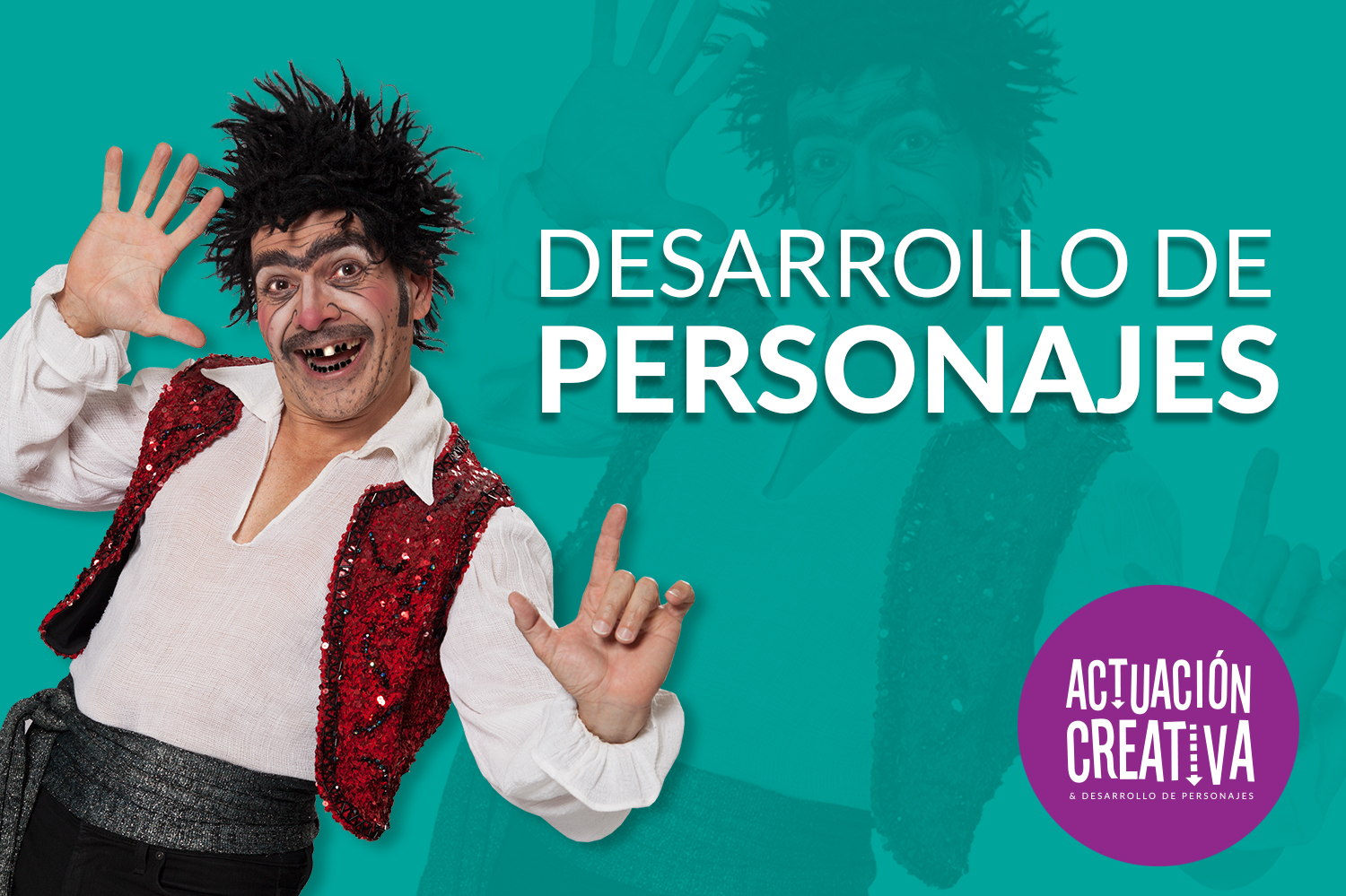 EXPRESIÓN CORPORAL
¿Deseas conocer el entrenamiento corporal del actor?
Nuestro taller trabajará diferentes dinámicas de exploración de los principios del movimiento corporal, comprender y experimentar las capacidades creativas partiendo de estímulos internos y externos; así como, principios básicos de presencia, equilibrio, ejes, dinamismos y expresión libre.
Los estudiantes serán expuestos a la rutina de un centro de entrenamiento profesional. La dinámica interactiva y participativa de trabajo en equipo nos invitará a predisponernos al juego, a la pérdida del miedo al ridículo, a la integración, a la apertura, y a divertirnos aprendiendo.
Haremos juegos, ejercicios de improvisación para la práctica de la espontaneidad, musicales y teatrales.
ADEMÁS FUNDAMENTOS PRÁCTICOS DE:
Autoconfianza: Acción, Reacción y Control Escénico
Desarrollo de Libretos y Textos

Oratoria, Control de Voz y Dicción
Técnicas de Expresión Corporal

Improvisación Dinámica en Movimiento

El Arte de Animar y Entretener

Desarrollo y Caracterización de Personajes

Inicia Tu Propio "StandUp Comedy"
Creación de Vestuario
Producción Audiovisual
Las Redes Sociales y MONETIZA tu Canal en YouTube

¿QUIÉN DEBE PARTICIPAR?
Cualquier persona mayor de 18 años que desee entrarse en el Emocionante Mundo de la Actuación Creativa.
Sólo debes tener la intención de querer mejorar tu propia capacidad de expresión.
BENEFICIOS PRÁCTICOS DEL TALLER
Aprenderás llevar a nivel profesional tu habilidad escénica y teatral.
Desarrollar personajes de comedia y/o "Stand Up Comedy".
Animarte a hacer algo nuevo, conocer personas y divertirte haciendo teatro.

Aumentarás la confianza en uno mismo, autoconocimiento y la autoestima.

Mejorarás tu expresión corporal, la concentración, relajación y aumento de la creatividad.
ATH MOVIL & CHECKS | Call us at (787) 760-9191 to begin your Registration process.
CANCELLATIONS AND TRANSFERS: No cash or credit card refund only credit to a new seminar date. No show is liable for full payment. Transfers will have a period of one-year from the date of the Transfer request. Transfers will be charged $35.00 for subsequent registration, plus any fee increases for the difference of the program event. Transfers will be allowed only up to one-year, after such date the full payment will be forfeited.
IMPORTANT NOTE: If an unexpected situation occur with an atmospheric system, we will change the seminar date. We will send you a notification by email with the new date. We will not make money refunds.
Organizer of Johnny Ray y Wanda Sais | Taller Profesional de Actuación Creativa