Description
Raise a glass with us at Freetail Brewing Co.'s Taproom and celebrate International Beer Day!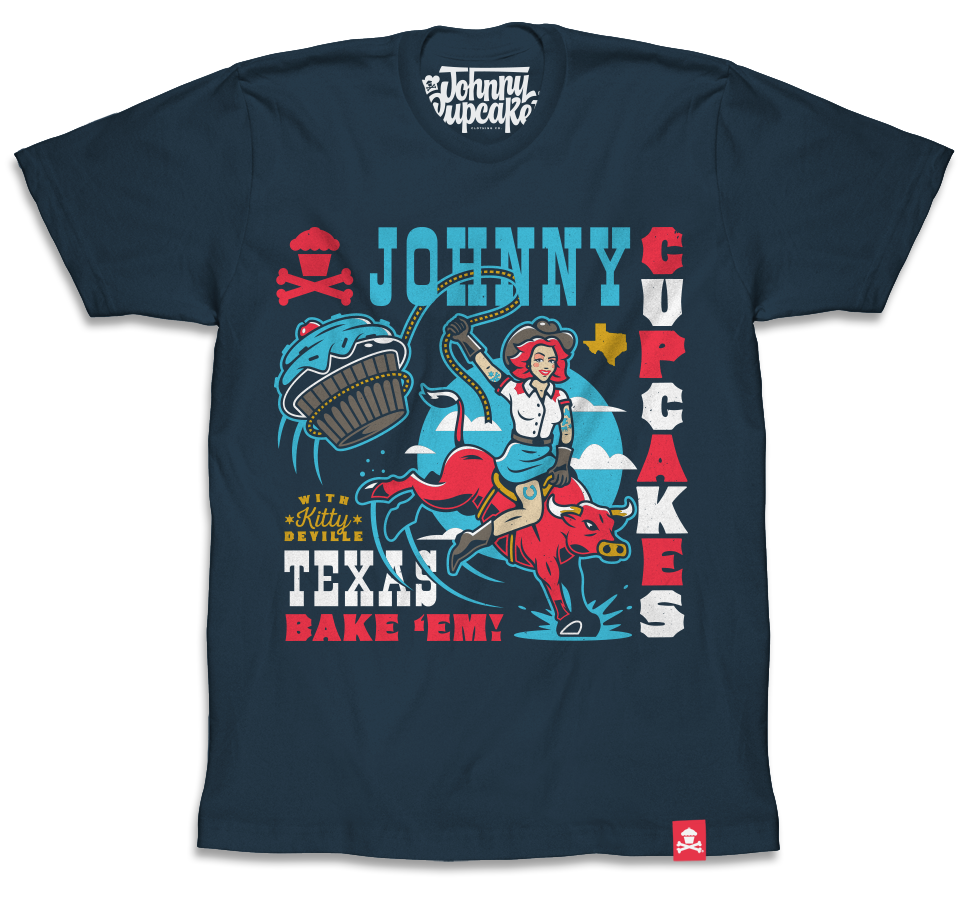 Welcome to "The World's First T-Shirt Bakery", Johnny Cupcakes! Come drink the beers on tap with us on Sunday August 5th from 3-6pm. I'm your sweet local Johnny Cupcakes Cake Dealer here with all the freshly baked goods for you and the whole family.
Are you ready to collect tees and accessories with cupcakes and pop culture references? Get ready to treat yo' self, and grab a free gift, while supplies last.
We'll have limited amounts of the TEXAS Cake Dealer Exclusive tee, "Kitty's Cupcake Rodeo", the Ice Cream Crossbones in yellow, and much more!
NOTE: We do NOT accept cash.
****Please use credit/debit -OR- Apple/Android Pay.*****
-------
Want to host your own pop-up and create custom merch for your next big event? Are you seeking to bring Johnny to your business, school, or organization for a speaking engagement?
Email me at kitty@johnnycupcakes.com to reserve your spot on the calendar.
IMPORTANT: Want to support your local Cake Dealer here? Of course you do! Shop all the special releases or collect your classic must-haves with my Johnny Cupcakes Cake Dealer Affiliate link here: bit.ly/ShopJCwithKitty
For more info, follow me on Instagram @gingermeglam and @freetailbrewing. We can't wait to cheers with you!
XoXo Kitty