Description
Join the multi-talented singer, songwriter, pianist and trumpeter, JOHNNY BRITT for an evening of acoustic jazz, soul and R&B.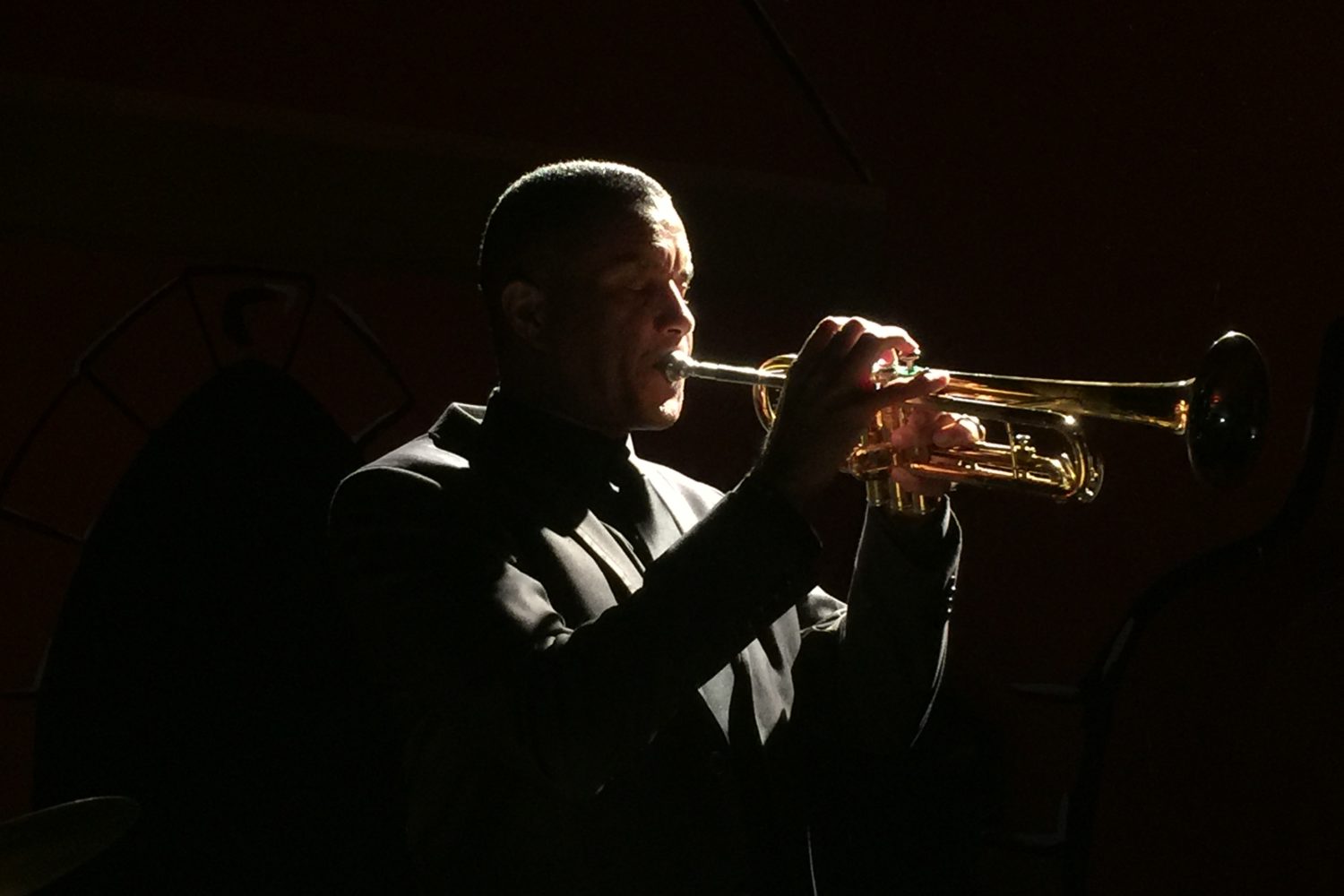 Johnny Playing Trumpet in the Film LA LA LAND
Johnny is a singer, songwriter, producer, trumpeter, arranger and composer in the entertainment industry. He has two #1 Billboard Contemporary Jazz Singles and currently has a third that he wrote that has been #1 on the same chart for eight straight weeks. Johnny has worked behind the scenes in the recording studio or live on stage with some of the biggest artists and projects in the industry. They are Josh Groban, David Bowie, Jennifer Lopez, The Temptations, Maxwell, Peabo Bryson, Quincy Jones, Luther Vandross, Dionne Warwick, Kashif, Norman Conners, The Winans, Aaron Neville, Zhang Liang Ying, Misia, Mark Isham, David Foster, Walter Afanasieff, Mike Elizondo, Harvey Mason Jr., Boney James, Marcus Miller, Take 6, Water For Elephants, Ides Of March, The Lion King, Forest Gump, Spiderman 3, American Idol, The Temptations Story, The Little Richard Story and currently the music producer for the hit TV Show America Sings. Johnny was the brainchild behind the group that he founded that fused jazz, hip hop, rap and soul. That critically acclaimed group was Impromp2 which reached #1 status in the UK Soul Charts and was signed to Motown/Mojazz Records … the group recorded four albums. The group performed at The White House for President Bill Clinton as well as the 1997 Olympic Games in Atlanta.
Refreshments and treats will be served. Feel free to bring your own wine.
We hope to see you!