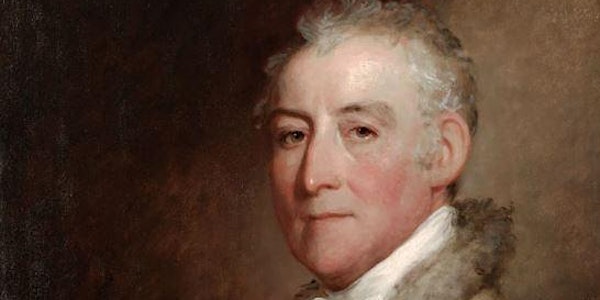 Johnathan Trumbull and the American Revolution
CT Historian Morgan O'Brien gives a presentation on Johnathan Trumbull, painter of the American Revolution and a likely spy for Ben Franklin
Date and time
Thursday, June 29 · 3:30 - 4:30pm PDT
About this event
Gunn Library and Museum welcome Connecticut Historian Morgan O'Brien for a virtual presentation on John Trumbull, the painter of the American Revolution and son of the first non-royal Governor of Connecticut. This presentation will take place via Zoom.
Through twists and turns, O'Brien takes viewers through Trumbull's life and explains the possibility of him being one of Benjamin Franklin's spies. During the Revolutionary War, John Trumbull served as an aide-de-camp to General George Washington. After a few years in that position, a dispute with Congress over his position led to Trumbull resigning in protest, after which, he traveled to London to study under a renowned painter named Benjamin West.
This presentation will take viewers through the life and times of John Trumbull and walk everyone through the story behind his time in London. By the end of the presentation, you will have a clear picture of John Trumbull, Benjamin Franklin's spy.
Morgan O'Brien is a Connecticut Historian with a Masters degree in American History from American Public University. She has interned for CT Congressman Jim Himes, worked as an Architectural Historian at the Colonial Williamsburg Foundation, and is now a freelance researcher, writer, and educator teaching the public about American history. Learn more about her work at searchinghistory.com