Description
John Waguespack's Solo Exhibition, New Works, at 111 Minna Gallery
111 Minna Gallery is pleased to present new paintings of San Francisco Artist John Waguespack.
Join us at the opening reception Friday, November 16th | 5PM - Late
Opening Reception
Friday, November 16th, 2012
5PM - 8PM
Works on view from November 16th, 2012 - January 26th, 2013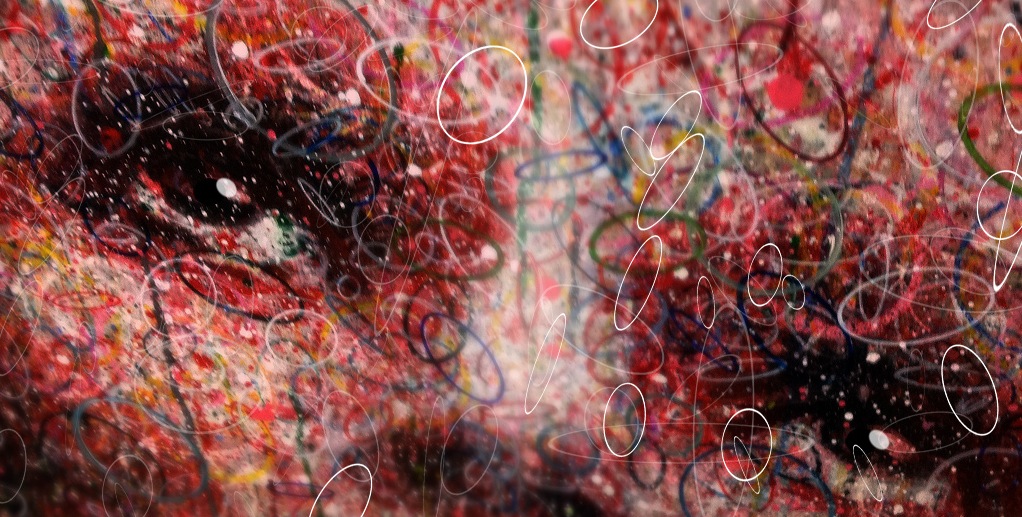 PAUSE | ACYLIC, INK & OIL ON CANVAS | 2012
About John Waguespack
From the rooftop of his home in San Francisco, Waguespack creates paintings, which often incorporate pop-art icons to address political issues of today and the '70s. His cutting-edge work ranges from visual commentaries on important moments and movements in U.S. history to abstract expressionism, deconstruction, linear and pop surrealism. Waguespack has been featured on the cover of San Francisco's 7x7 Magazine.
"When I am in the midst of transforming the ideas in my head onto canvas, the outer world melts away and I become consumed with the art I am creating. I can forget to eat and sleep but it doesn't matter. Nothing comes close to the ecstasy I experience when painting. I become 1000 percent present, my sense of clarity is in high definition and I am communicating with others through my work. I am no longer alone," explains Waguespack.
Organizer of John Waguespack's Solo Exhibition at 111 Minna
Established in 1993 in downtown San Francisco, 111 Minna Gallery is in the business of art and leisure. The gallery showcases a unique blend of local and international artists, world class DJ's, live performance, and film screenings in an elegantly urban and ever-changing 4,000 square foot space. The gallery is open to the public and nightly on a rotating schedule for special events.