John Stossel Luncheon

Wednesday, May 2, 2012 from 12:00 PM to 1:30 PM (EDT)
Event Details
For special dietary needs, questions or concerns, please contact Michael Wade at Mwade@horowitzfreedomcenter.org
The Union League of Philadelphia has a dress code, the following link includes what is appropriate to wear at the League. 
http://www.unionleague.org/dress-code.php 
Registration begins at 11:30am and lunch will start promptly at 12:00pm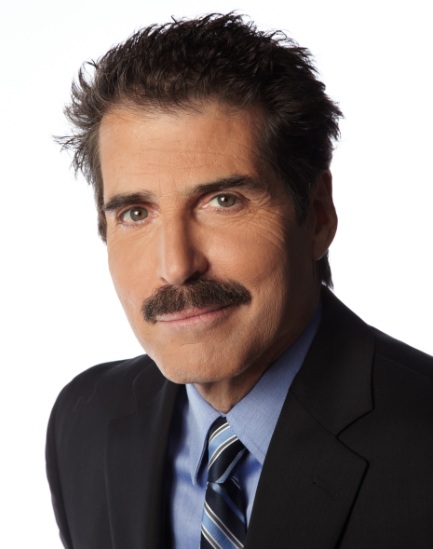 About John Stossel
John Stossel joined Fox Business Network (FBN) in 2009. He hosts "Stossel," a weekly program highlighting current consumer issues with a libertarian viewpoint, which debuted. His first shows covered health care, global warming, the novel Atlas Shrugged, "food police", and the Road to Serfdom.  
Prior to joining FBN, Stossel co-anchored ABC's prime-time news magazine show, 20/20. There he contributed in-depth special reports and recurring segments on a variety of consumer topics, from pop culture to government and business.

John Stossel's new book, "No, They Can't: Why Government Fails—but Individuals Succeed," argues: "There ought not to be a law." Stossel explains how politicians promise to solve problems by passing laws, but the laws invariably make our problems worse.

Why don't we learn? Because our brains don't intuit well about complex situations. After thousands of years of taking orders from tribal elders, after years of obeying our parents, we are programmed to think that anytime there is a problem, whether it's companies going bankrupt or schools keeping kids stupid, government action is the way to solve it. Using his decades of reporting, Stossel tackles how those intuitive, knee-jerk reactions lead us astray.
Central planning sounds right. It feels good. But it has nothing to do with the realities of economics and science. There is nothing that government can do that we cannot do better as free individuals – and as groups of individuals, working together voluntarily, not at the point of a gun or under threat of a fine.

Without big government, our possibilities are limitless.
*Vegetarian & Kosher meals available upon request. All requests must be made by April 18, 2012
Please contact Michael Wade for more information or with questions at:
(484) 380-3279 or Mwade@horowitzfreedomcenter.org

       This event is co-sponsored by The Union League of Philadelphia
When & Where
140 S. Broad Street
Philadelphia, 19102


Wednesday, May 2, 2012 from 12:00 PM to 1:30 PM (EDT)
Add to my calendar
Organizer
David Horowitz Freedom Center