John Standefer In Concert at Hope Grange in Winlock, WA
About this Event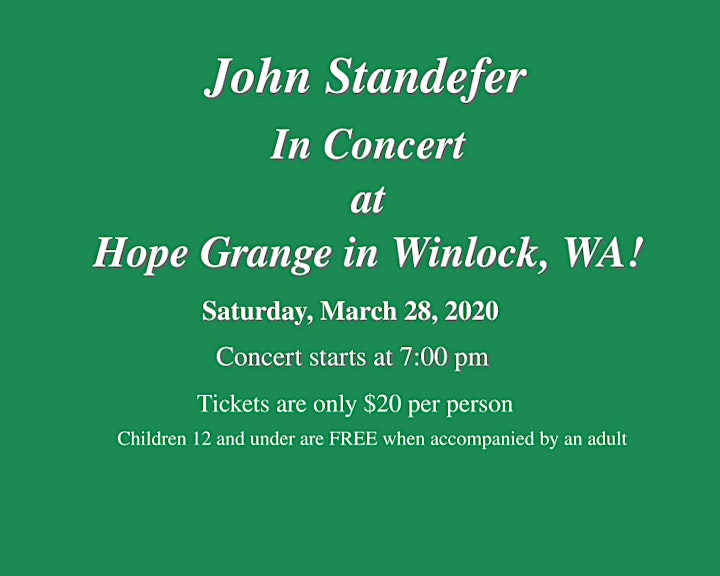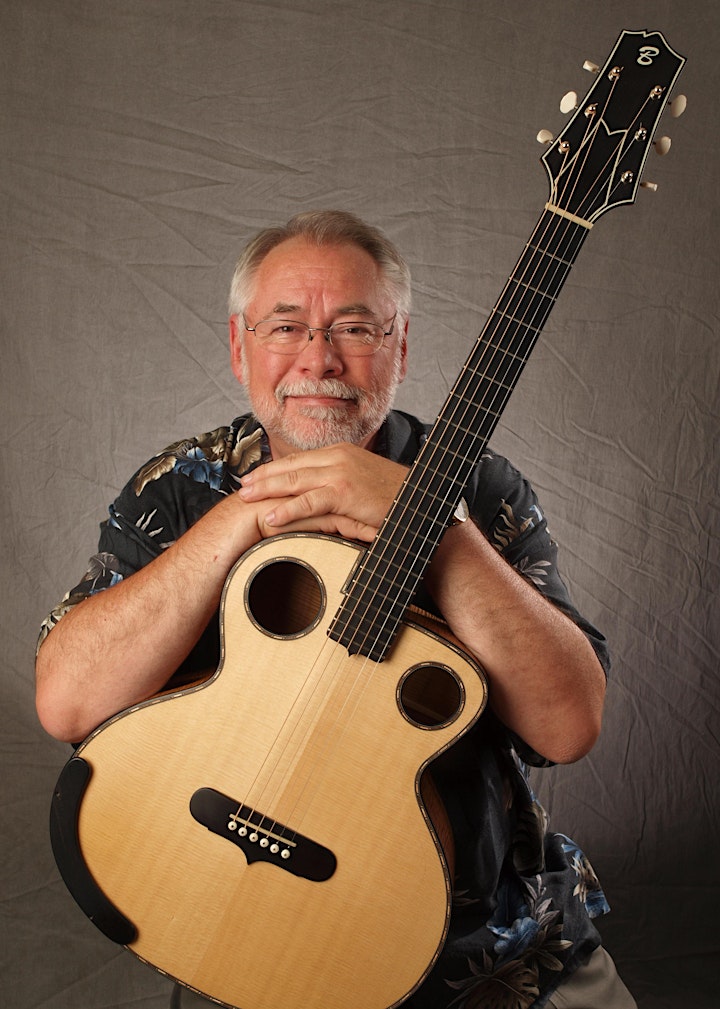 John Standefer
National Champion Fingerstyle Guitarist
John Standefer is a true master of fingerstyle guitar. He began playing music very early on the drums, mandolin, and violin, taking up the guitar in 1963. Soon after hearing Chet Atkins play for the first time, he went to work learning Atkins' style by ear while also studying music in a conservatory. These early accomplishments gave John a great start towards a career in music. By 1966, he had begun a lifetime career as a professional guitarist and teacher. His musical interests continued to expand to include folk, pop, jazz and bossa nova music (among others). As a result, the guitar arrangements he has developed contain a surprisingly colorful blend of styles, techniques and genres.
Over his life John has traveled throughout the U.S. and abroad performing concerts and teaching master classes. John has won national and international championships in fingerstyle guitar and has also performed and/or recorded with such guitar greats as Tommy Emmanuel, John Knowles, Brooks Robertson, Pat Kirtley, Guy Van Duser, Richard Smith and Doug Smith. These days John commonly finds himself playing venues and house concerts all around the country, and he appears yearly at the Chet Atkins conferences in Nashville.
Besides live appearances, John has produced numerous CDs, books, videos and TAB arrangements, which can be found in the store pages of this website. He continues to teach as well and, over the past several years, has cultivated a roster of guitar students from all over the world with the help of Skype. These online lessons have become a central part of his life these days and both he and the students are really enjoying the experience.
John Standefer
Guitar Workshop
Saturday, March 28, 2020
3:30 pm until 5:00 pm
Hope Grange, Winlock, WA
As a separate event from the concert, John Standefer will be providing a Guitar Workshop for $35.00 per person.
These workshop tickets must be purchased in advance.
Preconcert Potluck
Saturday, March 28, 2020
5:15 pm until 6:30 pm
Hope Grange, Winlock, WA
Following the guitar workshop and before the John Standefer Concert, WAMA is having a Potluck and Meet & Greet.
Whether you attend just the workshop, just the concert, or both, please feel free to join WAMA at the Hope Grange around 5:15 pm to informally meet with John Standefer and other attendees while enjoying a relaxing snack before the concert.
There is no cost for the potluck, but we gladly accept donations.
Hope to see you there!
Workshop - Potluck - Concert Schedule
Time Event
3:30 pm - 5:00 pm Guitar Workshop
5:15 pm - 6:30 pm Potluck and Meet & Greet
7:00 pm - 7:45 pm Concert - Set 1
7:45 pm - 8:15 pm Break
8:15 pm - 9:00 pm Concert - Set 2