Description
Paia Inn presents
John Popper (of Blues Traveler) - New Year's Eve at Charley's in Paia
Intimate, seated show by a true rock legend hailed as one of the greatest harmonica players in history. John Popper at Chareley's on New Year's Eve with less than 100 people in attendance.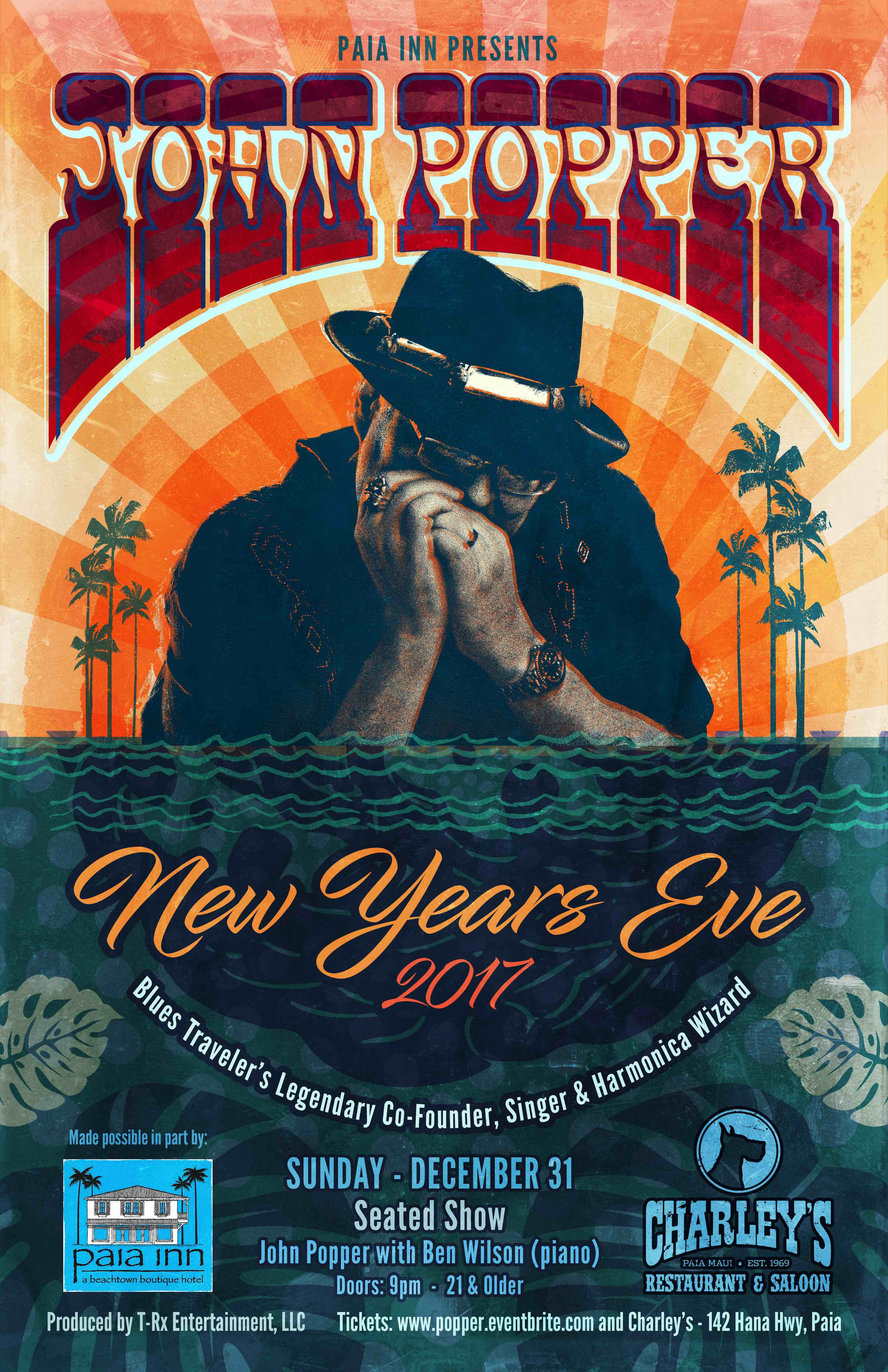 On New Year's Eve (Sunday, December 31), Charley's Restaurant and Saloon welcomes one of the biggest names in rock n' roll, John Popper, the legendary co-founder, singer, harmonica player and principal songwriter of Blues Traveler. As the final night of 2017 draws to a close, Popper will climb aboard the stage at Charley's and bring to life the music, stories and experiences that have defined his career. This is an intimate, seated show - an up-close-and-personal look at this iconic musician, the frontman of Blues Traveler sharing words about his journey, torching his harmonica and singing Blues Traveler hits as well as recently-penned songs highlighting perspective and wisdom attainable only with passing of time. Popper will be joined by Blues Traveler bandmate, Ben Wilson (piano and backing vocals). This is a one-night-only event - John Popper at Charley's Restaurant & Saloon - the perfect way to bid adieu to 2017 and welcome the new year with everlasting memories.
From singing and writing / co-writing mega-hits ("Run-Around", "Hook," "But Anyway," "Carolina Blues," etc.) to groundbreaking harmonica exploits to the extraordinary H.O.R.D.E. Festival tours, few have done, heard and seen more than Popper and even fewer have garnered such a large and loyal following. Add it all up and you have a Grammy Award for Best Rock Performance, the longest-charting single in Billboard history ("Run Around"), over 10 million albums sold worldwide and over 2,000 concerts in front of more than 30 million people. From the outset to today, Popper has been the driving force of the band defining its sound and infusing the group with red hot passion - characteristics which have endeared him and his band to many luminaries including performances at the White House for three presidents, inducting Carlos Santana into the Rock and Roll Hall of Fame, being hailed by late-night talk-show king David Letterman as Letterman's favorite band and touring with the Rolling Stones.
In this the 30th year of Blues Traveler's existence, Popper has finally turned a long-standing vision of him and Wilson into reality - performing Blues Traveler songs in scaled-down format to audiences in intimate settings. "You see so many people (at band shows), it can get overwhelming and distancing," Popper shares. "That's what's great about the solo shows — there is a direct relationship with the audience again. I really love that." This year, in between major 30th Anniversary shows by Blues Traveler, Popper and Wilson have squeezed in runs of shows at many of the best small clubs in the country. "It's really exciting," Popper says. "This is something Ben and I have always wanted to do."
Join us as we welcome John Popper to Maui and make New Year's Eve 2017 an unforgettable night!

This show is made possible in part by: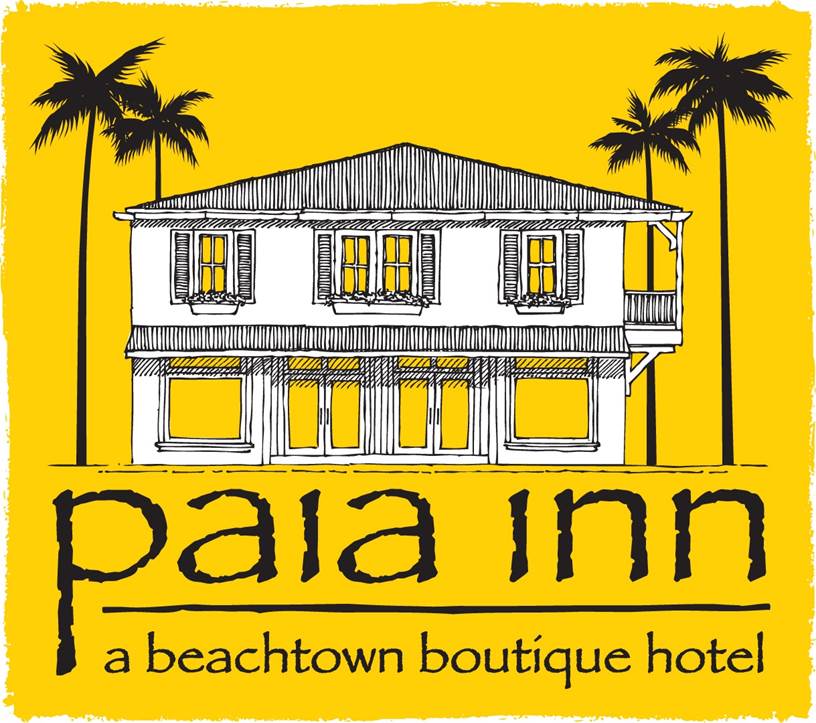 ADDITIONAL READING

Performers
Date and Time
Location
Refund Policy