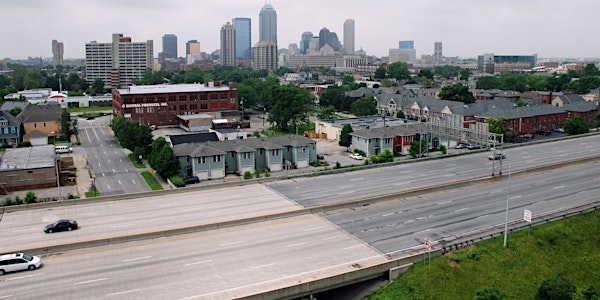 John Norquist: Urban Freeways & the Value of Cities
When and where
Location
Indiana Landmarks Center 1201 Central Avenue Indianapolis, IN 46202
Description
When the Indiana Department of Transportation announced that it intends to widen I-65/70 through downtown Indianapolis, residents in the affected neighborhoods as well as from historic preservationists, landscape designers, architects, and members of the business community united in their call for alternative plans.
Indiana Landmarks invites you to hear a perspective from one who orchestrated, and won rave reviews, for an alternative to highway expansion. On February 26, John Norquist, former mayor of Milwaukee, will speak on urban interstates & livable cities at Indiana Landmarks Center, 1201 Central Avenue in Indianapolis.
A former Wisconsin state senator, Norquist was Milwaukee's mayor when he championed the removal of a .8-mile stretch of elevated freeway through the city's downtown and replaced it with a boulevard and tax-base supporting development, winning local and national acclaim. Under his leadership, the city revised its zoning code and reoriented development around walk-able streets and public amenities such as the 3.1-mile river-walk.
After leaving elected office in 2004, Norquist spent a decade as president and CEO of the Congress for the New Urbanism, a national organization based in Chicago and Washington, DC, that promotes walkable, mixed-use neighborhood development, sustainable communities, and healthier living conditions. Based on his experience taking down the Park East Freeway, Norquist created a program at the Congress for the New Urbanism to help advocates and local officials pursuing alternatives to highway expansion.
Author of The Wealth of Cities, Norquist has taught courses in urban planning and development at the University of Chicago, Marquette University, DePaul University and the University of Wisconsin-Milwaukee's School of Architecture and Urban Planning. He is working on a book about federal programs that help and hurt cities.

Doors open with a cash bar at 5:30 p.m., followed by Norquist's talk and Q&A, 6-7:00 p.m.