JOHN MOSES and HARRISON GREENBAUM AT EASTVILLE COMEDY CLUB

Monday, April 24, 2017 at 9:00 PM

-

Tuesday, April 25, 2017 at 12:00 AM (EDT)
Event Details
HERRON ENTERTAINMENT brings in comics from all over the United States to take the stage at the  various comedy venues throughout NYC and we are excited to start doing weekly shows at Eastville Comedy Club.
This weeks Special Performers are Harrison Greenbaum and John Moses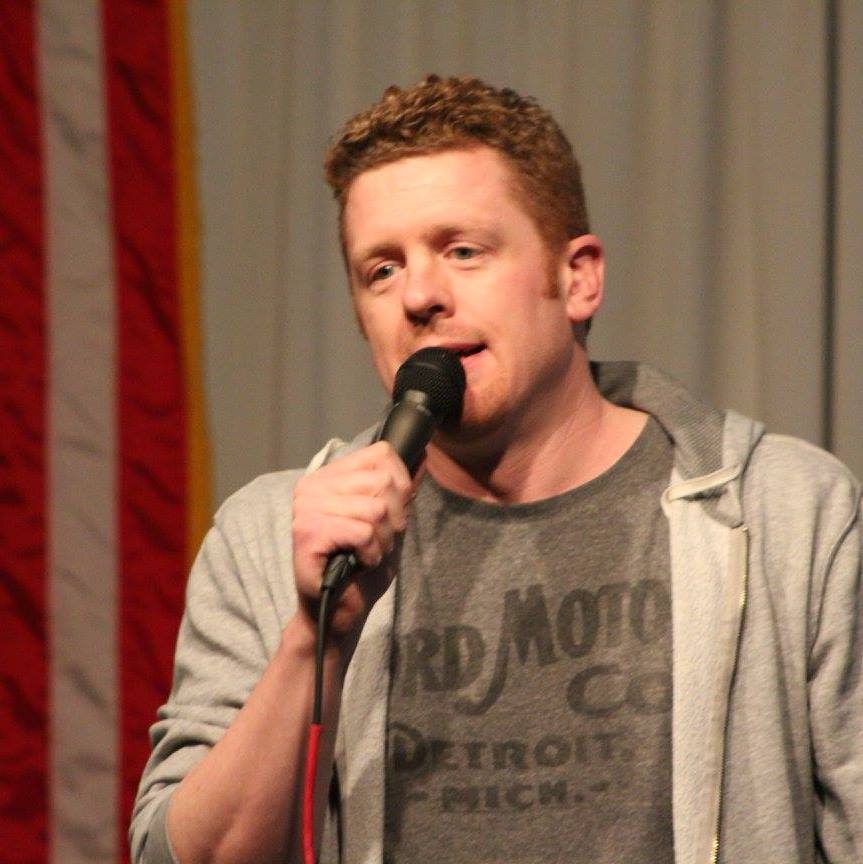 John Moses

was born in Toronto Canada, not the Canada depicted by Michael Moore where everyone leaves their doors open. 
His parents married young and were in love when he was born. That didn't last. When they split up, he and his younger brother were raised by their father. Nobody messes with his little brother but him. John Moses' father is a very nice man, and we all know where they finish. John saw very little of my mother she is an alcoholic, and when she drinks she can say some of the most hateful things ever uttered. John Moses takes after his mother and is a bit of a misogynist. Alcoholism and mental illness run rampant in John's family on both sides. 
John Moses has been in a lot of fights, probably around 30. He probably won about half of those (or lost half if you want to be a negative dick). One St. Patrick's Day he came out of a black out in the middle of a fight with a bouncer, three seconds before said bouncer broke his nose. It's been broken four times in total. On another St. Patrick's Day someone broke his jaw. John Moses is not Irish.
After a fight John Moses once ripped a man's earrings out of his ears. He stopped wearing earrings the next morning. Once he also broke a bottle over a guys face for bumping a girl he wasn't even sleeping with and still to this day feels kind of bad about that.
John Moses
quit drinking 7 years ago and quit sleeping with whores 4 years ago. He's trying to be a better person.
Oh and John Moses does Stand Up Comedy.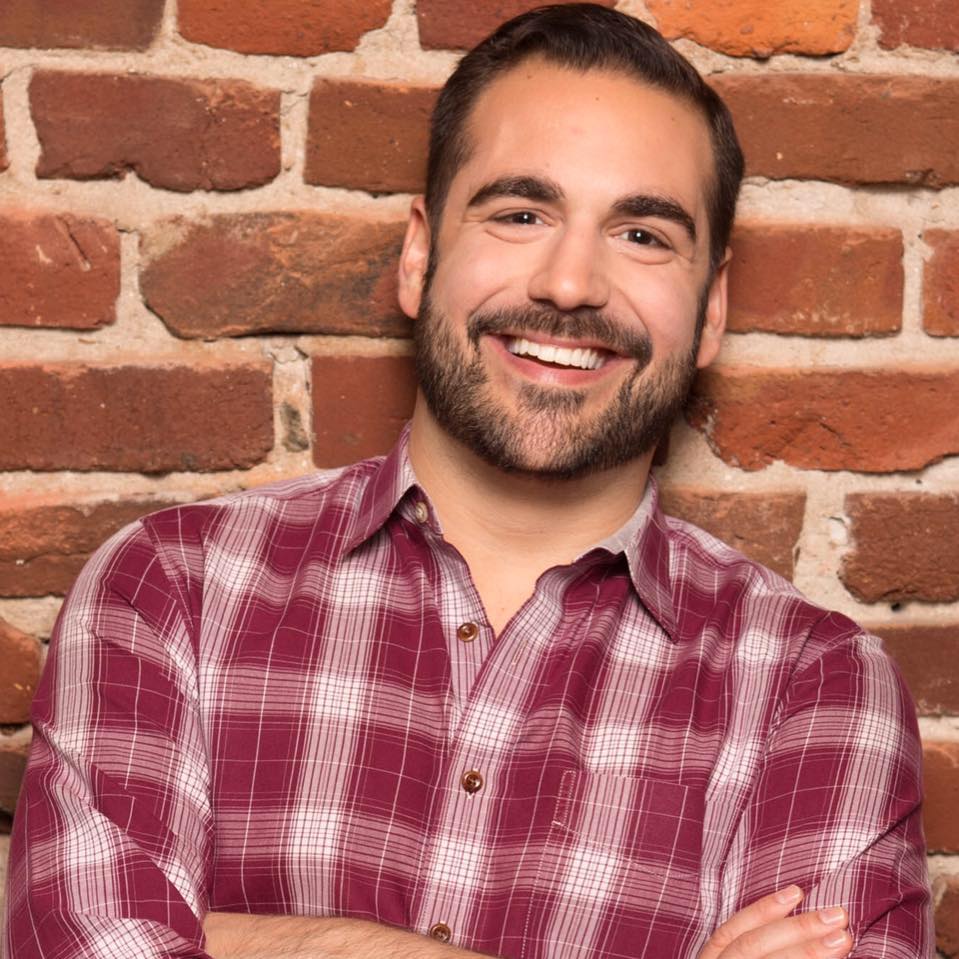 Harrison Greenbaum

began performing stand-up comedy while studying psychology and English at Harvard.  A summa cum laude graduate, Harrison was the co-founder of the Harvard College Stand-Up Comic Society (or "Harvard College SUCS," as the group's name is cheekily acronymized), the first organization at Harvard dedicated to the performance and appreciation of stand-up comedy and one still popular on campus today.
Now living in Manhattan, Harrison has quickly become one of the most in-demand comedians in New York, performing in more than 600 shows a year and thus leading both Time Out New York and the NY Daily News to call him "the hardest-working man in comedy."  One of Comedy Central's "Comics to Watch," Harrison has also received many awards and honors for his comedy, including the Andy Kaufman Award (2010) for creativity and originality in comedy, the Shorty Award in collaboration with Comedy Central and the New York Comedy Festival for "Best Emerging Comic" (2011), and the Magners Comic Stand-Off (2011).
On television, Harrison was featured on NBC's Last Comic Standing (for a clip, click here), AXS.TV's Gotham Comedy Live, and National Geographic Channel's Brain Games, and has appeared on MTV, SPIKE TV, the Discovery Channel, and the Science Channel. Behind the scenes, Harrison was a producer for Primetime: Would You Fall for That? on ABC (which premiered in 2013 to over 3.5 million viewers) and a story producer for VH1's This is HOT 97, as well as the warm-up comic for Katie, Katie Couric's daytime talk show on ABC.
Internationally recognized for his talent, Harrison was the head writer for Tu Nite con Lorenzo Parro, the first-ever late night show on NBCU/Telemundo; was a featured correspondent on the Japanese television show, Scooper, which was broadcast nationally on Nippon TV; appeared in the documentary, 10 Minutes in America, on France's Canal+; and was a featured act in the Magners Glasgow International Comedy Festival in Scotland. Harrison was also the co-host and featured performer of the official Times Square New Year's Eve World Wide Webcast in 2010 and 2011, broadcasting live to over 250 million viewers around the globe.
Harrison also headlines comedy clubs around the country, including sold-out shows at TBS Just for Laughs Chicago and the legendary Carolines on Broadway (leading Punchline Magazine to name Harrison one of the "Breakout Artists" of the year).  Harrison has also been featured in a wide variety of national and international publications, including being highlighted for the "Joke of the Week" in TimeOut NY and being featured in the New York Times, the Wall Street Journal, the Boston Globe, and CNBC.com.
Harrison's one-man show, Harrison Greenbaum: What Just Happened?, debuted at the legendary New York comedy hotspot, the Upright Citizens Brigade Theatre, before commencing an Off-Broadway run and international tour that's included performances at the Kennedy Center in Washington, D.C, and the Magic Castle in Hollywood, CA. (For more information on the show, visit the show's official site here.)
Harrison is a talented comedy writer as well.  He is a nationally published author (with selections printed in the books, 50 Successful Harvard Essays, 2nd ed., and How They Got Into Harvard) and has been a writer for MAD Magazine since 2005.
From colleges to comedy clubs, from talk shows to theaters, Harrison is bringing his unique style of comedy to audiences across the country and around the world, proving each night why publications such as Newsday have named him one of "today's best."
The following was taken from the club's website (eastvillecomedyclub.com)
We are an 150 seat retro comedy club venue located in the heart of Manhattan's East Village. The club was founded by native New Yorkers who have years of experience in the comedy and bar businesses. Therefore, we pride ourselves in presenting the funniest and most experienced comedians featured on TV and film, and also providing a great environment for our patrons. We host special events, such as: fundraisers, bachelor & bachelorette parties, comedy classes, TV & movie shoots, singles nights, birthday parties, prom shows and New Year's Eve events. There is no age restriction for admission. Shows may contain adult content, but we're an all-ages under 21 comedy club and offer non-alcoholic beverages for our underage customers.
*CLUB POLICIES* 


- There's a 2 drink minimum per person. 
- Arrive 30 mins before showtime as seating is on a first-come basis. Those arriving late are not guaranteed seats; as we begin seating standby customers. If reservations are missed; tickets may be used another time without penalty. 
- LINE-UPS SUBJECT TO CHANGE. If you're coming to see a specific performer; please note they might not be in the lineup. Rosters are current at time of posting, but may get switched around as comics sometimes cancel last minute. Therefore, tickets are for a comedy show, not for any specific performer.
- All ages welcome. Shows may contain adult content but there are no age restrictions.
- Arriving intoxicated is prohibited.


When & Where

EastVille Comedy Club
85 East 4th Street
New York, NY 10003


Monday, April 24, 2017 at 9:00 PM

-

Tuesday, April 25, 2017 at 12:00 AM (EDT)
Add to my calendar
Organizer
Herron Entertainment, LLC. is a US Army veteran owned and operated New York based talent management company that manages comedians, actors/actresses, musicians, models and produces comedy shows and other nightly entertainment all over the country. We pride ourselves in donating a minimum of 25% of all of our proceeds to a veteran that is suffering from Post Traumatic Stress Disorder (PTSD).
Visit herronentertainment.com for more information.