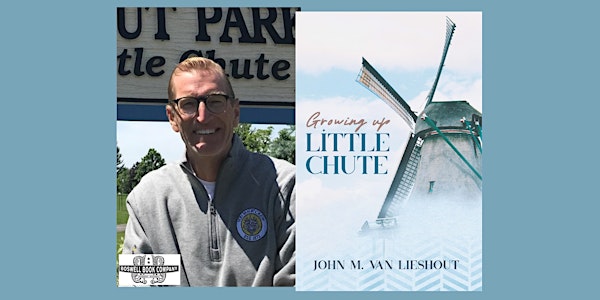 John M Van Lieshout, author of GROWING UP LITTLE CHUTE - a Boswell event
John M Van Lieshout, author of GROWING UP LITTLE CHUTE - a Boswell event
When and where
Location
Boswell Book Company 2559 North Downer Avenue Milwaukee, WI 53211
About this event
Boswell Book Company presents an evening with John M Van Lieshout, author of Growing Up Little Chute.
Van Lieshout's Growing Up Little Chute is his memoir of life in a small village in northeastern Wisconsin in the 1960s and 70s. He recalls things like soda pop caps imprinted with pictures of NFL stars, pagan baby cardboard coin collectors, Bic pens turned into blow-guns, games of Red Rover, hanging from the monkey bars, and all of it set to the strains of "Stairway to Heaven."
John M Van Lieshout was born in Little Chute, WI. He earned a BA from Marquette University and a JD from Marquette Law. He's published scholarly articles in National Environmental Enforcement Journal, Wisconsin Lawyer, and Hofstra Property Law Journal. He is a Shareholding Attorney at Reinhart Boerner Van Deuren.
Click here to order your copy of Growing Up Little Chute. Signed copies and personalization available on pre-orders. Please note that signed copies will not be shipped until after the event.
*