Postfontaine Presents: John Legend at Sandy Amphitheater on 10/2/2021. Get Tickets!
About this event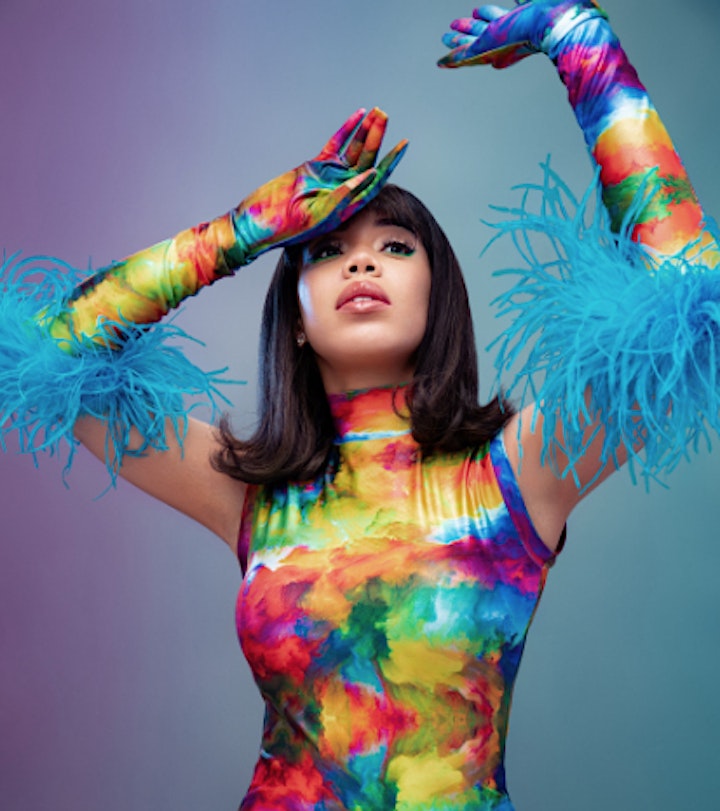 KIRBY
"I think in order to be in love you have to be a little bit naive sometimes." KIRBY is an artist likely more candid than most in outlining failures in love, sex and dating. In a social-media-ready world that often expects perfection and the polished, there's hesitance to document parts of life more unsavoury; the thorny and complex side of relationships for women struggling with unequal partnerships, unrequited love and complex feelings of self-worth. KIRBY, like many women, has been there, but she's at a point where she's ready to document her struggles – for her sake, and that of others.
The LA-based singer-songwriter is trailing the core themes throughout EP Sis, He Wasn't the One, a part two to 2020's Sis. It's a project that grew from studio sessions creating the earlier work, intended as a way to show the other side of fulfillment in love where one can find themselves drawn to the wrong person. Here, KIRBY shares candid stories of lows in modern love based off of her own experiences, songs that she would detail in private for therapeutic means. "When I went into the studio and I did Sis, I was so surprised that I was actually writing love songs because I wasn't in that place," she shares, "I was moreso in the place of grieving a love that was lost." The stories weaved on Sis, He Wasn't the One are tales many women may relate to privately. But rather than shun those experiences, KIRBY delicately encourages us to bring our hurt into the open, rather than conceal out of shame. "I guess it was just on my heart to tell those stories and not just start with how it ended."
KIRBY is already known for her skills in songwriting as well as captivating artistry in her own right. The Memphis born, Mississippi raised musician cites a commitment to creating "soul music for the future" in a time where many no longer ascribe to genre. She developed her voice singing in the Southern Baptist church from age seven, training that shaped her standout vocals and strong character. It's training that gave way to the release of her most recent project Sis, the latter which saw her appear on NPR's Tiny Desk. The artist has additionally featured on the popular COLORS YouTube series with her single Superpower, a track she made accompanied by California's D Smoke. With further collaborations with musicians like Lucky Daye and The Menahan Street Band, her standout songwriting skills have seen her pen tracks for Beyoncé (Die With You), Ariana Grande (Break Your Heart Right Back) and Kanye West (FourFiveSeconds, Only One) among others. Sis, He Wasn't the One is just the latest step in her ever-expanding catalogue, and her newest foray into showing listeners her original sound as the "granddaughter of soul."
True to form, from the beginning she's making a statement. Love Song is delicate ballad and a whisper of a track just shy of 2 minutes. Still, she manages to pack a swelling, affecting instrumental into the track that communicates its mournful tone, sprinkling in piano notes amongst orchestral strings. It is followed by Leon Pt.2 eases listeners in with her expert vocals, hitting high register notes honed by her background singing in the Mississippi church. Here KIRBY details the figure of Leon, the near-anonymous man who's scorned her too many a time. "Does she know who you are when you're in the dark?" she sings. Her question hints at his infidelity, and it's a rallying call to separate from a man no longer serving her all while communicating the pain she's endured. The Leon in question may not be directly identified but will likely be real to many a listener – KIRBY herself has felt the brunt of unequal partnerships in real life. "Names have just been changed to protect identities," she laughs.
The efforts to details the trappings of relationships are furthered with the standout Break Her Heart for Me. Her voice is yielding and soulful to match the candor in her lyrics, the upbeat-sounding chorus concealing somber meanings. They're introspective musings drawn from her experiences learning and growing in the therapy space. "[The chorus is] coming from the little girl inside of me saying 'choose me, choose me.' That's the same girl that was seven years old, the only black girl in her class who wanted her white friends to invite her to their slumber parties, hoping their parents didn't think I was different because I wore a bonnet," she shares. All the while, she wants listeners to embrace the validity of those feelings, of the small insecurities that niggle away in the form of other wants and needs. "That insecurity or the feeling of wanting to be chosen, those things are very deep in our psyche - it's not small, stupid, or dumb reasons. We need to love ourselves enough to unpack the 'whys."
Lately is one of the best examples of the artist's "commitment to soul." With backing containing the plucking guitar strings, choral-esque harmonies and xylophone taps of the oldies, KIRBY gives name to moments of weakness in relationships. 'I get lonely /that's when you call me/ I see it so clearly/ All that I want for me is you" she sings, tapping into the vocals and song structure of musical predecessors like D'Angelo. Other times, single Boyz II Men dips into the artist's straight talking, syrupy southern drawl with a series of cutting remarks. "I'm too old to be checking through your phone" she sings. Her vocals remain floating and buttery whilst being playful and comedic lyrically. It's a snapshot into her personality throughout; candid and bold, and a means for the artist to "close the chapter on the Sis era." Even with a look at the pain felt in love, her imparting words are not ones of despair. "It's not pessimistic. I end the record still being hopeful that love is possible," she says. "I definitely try to instill hope for the black love experience but also be very realistic. Sometimes the cost of entry for love is a little pain."
Performers
Date and time
Location
Refund policy