About this Event
On this special night of music, join just for John K performing a rare solo set FIRST followed by a one-of-a-kind collaboration with Richmond's own Suggesting Rhythm! Doors open at 7p and John hits the stage solo at 8pm.
John Kadlecik is a singer, songwriter, and musician based in the DC-area who can play most string instruments, but is primarily known for being a guitar-slinging sideman to Grateful Dead members Phil Lesh and Bob Weir in the band Furthur. An original member and co-founder of the group Dark Star Orchestra, John has been performing improvisationally-oriented shows regularly since the late 1980's and touring nationally for the last 20 years.
While Kadlecik is well-known for his love for playing music of the Grateful Dead and Jerry Garcia, his shows offer an extensive repertoire of songs. John has been writing music and playing in bands for over three decades and has gained an appreciation for music of all kinds. From George Harrison to John Prine, from Bob Dylan to Van Morrison, John's arrangements are both interesting and inventive. And while he enjoys paying tribute to many renowned artists, his song choices are unique and often obscure. His set lists always include several of his original songs and incorporates a diversity of musical styles, including new and innovative approaches to live-looping.
John's work also includes several studio releases of original music, including the recently released On the Road. He is currently active with his own group, The John Kadlecik Band, as well as "supergroup" the Golden Gate Wingmen, and is an ongoing guest in Oteil and Friends, Everyone Orchestra, Keller Williams' Grateful Gospel and occasionally, Phil Lesh & Friends.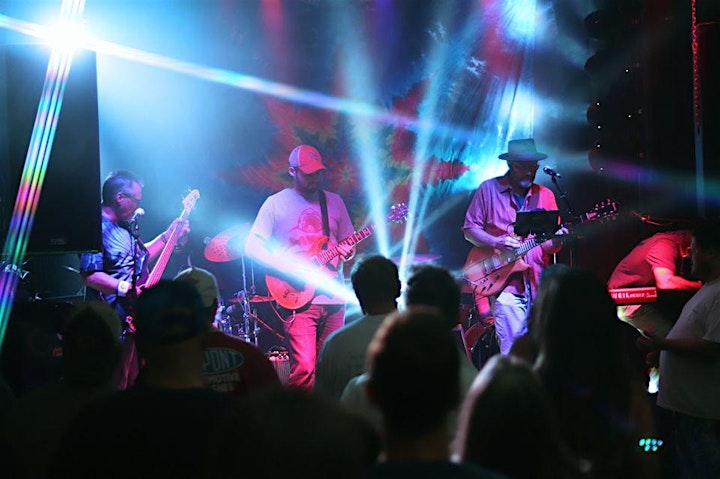 Suggesting Rhythm is a six-piece band out of Richmond, VA who recreates the music of The Grateful Dead with their own special charm and style. Founded in 2015, the group consists of members; Jeff Rothman, Ed Bray, David Oakley, Adam Drudge, Steve Barnard and Noel Burton. Suggesting Rhythm has continued to bring the music of the Grateful Dead to the RVA music scene, and beyond, year after year.
It's been said when these six members get together there is a sense of magic in the air. That's the business we're in...creating musical magic for all of you Dead Heads.
Venue Information:
Parking is available in side lot (by Exxon)
No Smoking/Vaping permitted anywhere inside venue
Bags/purses will be checked at the door.
Must have ID for entry
If you do not have access to a printer, we can scan ticket from your cell phone. Be sure to have your brightness turned all the way up at the door.
Children under 3 years old are Free.
Kitchen is open during all hours of operation.
Appropriate clothing required at all times (tops and bottoms covered).
For additional FAQs click here
Don't get ripped off! The only authorized seller of tickets for this event is Broadberry Entertainment Group. You can safely purchase tickets at the lowest available price on our website or at our box office, open Monday - Friday from 10am-4pm. Broadberry Entertainment Group is not responsible for tickets purchased in any other locations and will not honor, exchange, or refund counterfeit, duplicate or invalid tickets.
Performers
Date and Time
Location
Refund Policy