John Cremeans - How to Get Your Own Radio Show and Why You Want One

Tuesday, December 2, 2014 from 6:00 PM to 8:00 PM (EST)
Event Details

---
THIS WEEK'S TOPIC: 
How to Get Your Own Radio Show and Why You Want One:

with John Cremeans

$20 At the Door / $10 Advance Purchase through EventBrite
Ever thought it might be fun and/or professionally beneficial to have your own radio show?  Maybe you already have a radio show and you'd like to get it syndicated and broadcast to a national, even global audience.  How do you prepare to be on a radio show so that you are entertaining and get invited back, or so that your show gets picked up for syndication?  How do you monitize a radio appearance, or a recurring radio show?
All of these questions and more will be answered at this week's Business Accelerator Series with John Cremeans, Host of the nationally syndicated radio shows, My Cool Inventions and Sunrise America.
In this Business Accelerator Workshop, you will have the opportunity to spend two hours with John Cremeans, and ask him questions like:
How do I get a major station to book my own show?

What stations or shows should I avoid?

How much should I expect to pay, if any?

How much can I earn off advertising?


I already have a show, how do I get it syndicated?

Which is better?  PodCast or radio show?


How many staff do I need for a show?

What equipment would I have to purchase for my own show?

WHO SHOULD ATTEND?
Successful business owners who have something they want to share with the masses.

Business owners who want to raise their profile.

Business owners who listen to shows and think, "I could do that!"

Business owners who want to create partnerships with major brands.

Business Acumen Rating: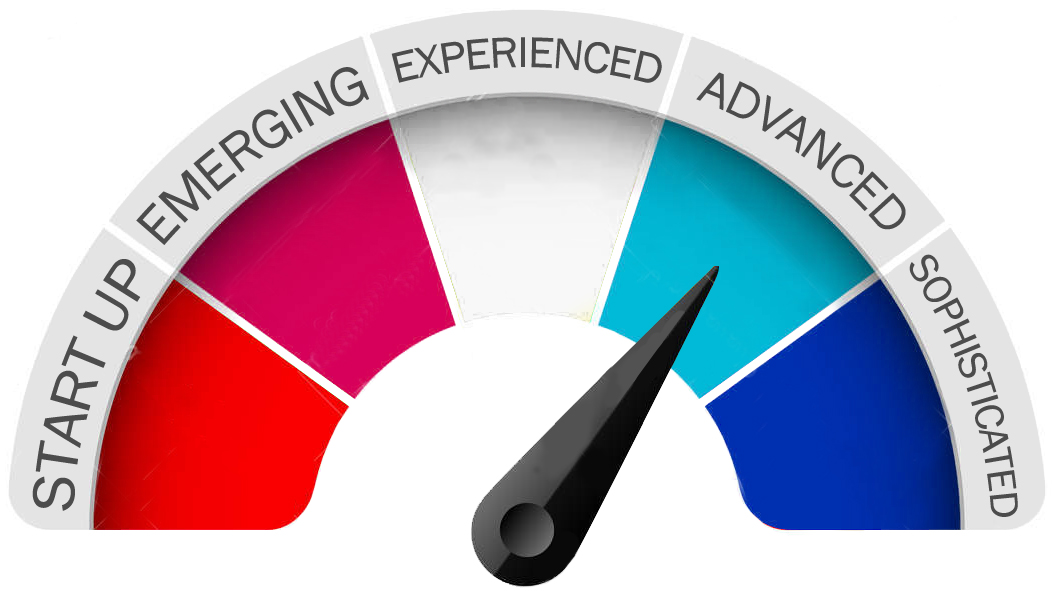 Ticket Price: $20 At the Door, $10 In Advance
ABOUT THE SPEAKER: 
John Cremeans

John is one of the very first on-air home shopping hosts, and is considered a pioneer in the home shopping industry.  His span of almost 35 years as a broadcaster and national television shopping host is rivaled by only a handful of others in electronic retailing.   John is the most-recognized overnight and early morning shopping host in the industry with a proven strategy for success, both on and off-camera.
John's broadcast career began in radio in the 1980s.  He then moved on to television and electronic retailing, to infomercial (where he recently won the 2014 Moxie Award in Las Vegas for the Best Expert Guest in Electronic Retailing--a very distinguished honor in the infomercial world!) and back to radio where he is currently building a global radio network for entrepreneurs and inventors, along with his partner Akos Jankura.  John & Akos co-host the nationally-syndicated show My Cool Inventions, which is broadcast live from their own recording studio in St. Petersburg, FL.  John and Akos' show gives aspiring inventors a platform to showcase their inventions (from idea to completion/distribution) in a format that merge's that of "Shark Tank" and "American Idol." Inventors get one minute to pitch their invention, John & Akos critique their pitch, and the listening audience gets to vote for their favorite invention.  The winner earns prizes and introductions to strategic partnerships that can help them with next steps; branding, prototyping, sourcing, retail, and much more.
John is married to his lovely wife, Kelli and has 3 children:  Ashley, John and Alec.

When & Where

KPI Tampa Office
1111 W. Cass St.
Tampa, FL 33606


Tuesday, December 2, 2014 from 6:00 PM to 8:00 PM (EST)
Add to my calendar
Organizer
Welcome to the Key Person of Influence events page for Eventbrite. 

Our Profitable CEO Workshop Series is exclusively for owners and C-suite executives of successful, growing, professional service companies. Most of these workshops are ticketed events through Eventbrite.
These workshops aren't generic or boring presentations; they are highly-interactive conversations backed with implementable, proven strategies. You will be able to ask your specific questions to get the answers you need for your business to excel in this new collaboration economy.
Our KPI CEO Socials are are casual but highly-vetted, high-level gatherings for the sole purpose of connecting with area leaders, and connecting them to one another.  These socials are by invitation-only and are limited to 12 attendees. To be considered for an upcoming CEO Social, visit our landing page for list of qualifications and for more info:  CLICK HERE FOR INFO
To learn more about our Personal Brand Accelerator program, and for video testimonials from some of our clients, visit our website: KEYPERSONOFINFLUENCEUSA.COM

---