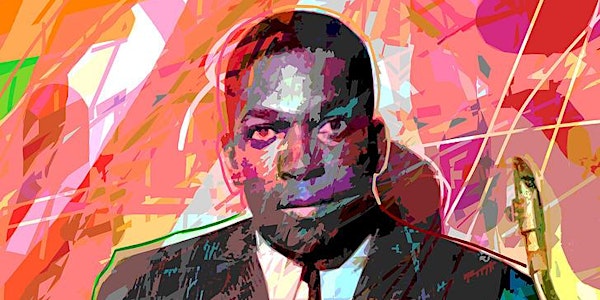 JOHN COLTRANE JAZZ FESTIVAL @ A JAZZ APPRECIATION JAM WITH REGGIE WORKMAN!
JOHN COLTRANE JAZZ FESTIVAL COMES TO HARLEM AS PART OF NY STATE SENATOR CORDELL CLEARE'S CELEBRATION: 'FIRST ANNUAL JAZZ APPRECIATION JAM'
When and where
Location
Marcus Garvey Park Enter @ 5th Ave. & West 124th Street New York, NY 10035
About this event
REGISTRATION NOT REQUIRED, BUT LET US KNOW YOU ARE COMING!
NEA Jazz Master Reggie Workman, Patience Higgins, Bill Saxton, T.K. Blue, Tap Master, Omar Edwards, among the day-long festival's headliners!
Saturday, September 24, 2022, 1:00pm – 7:00 pm at Marcus Garvey Park | Richard Rodgers Amphitheatre, in Harlem
"Doors Open" at 1:00 pm performances begin with The Reggie Workman Group at 1:30pm. Enter at 5th Ave @ W. 124th Street.
The all-day free festival is hosted by State Senator Cordell Cleare, produced in partnership with the New York Jazz Society, Inc., Harlem Late Night Jazz, Inc., Jazzmobile, Inc., Harlem Music Festival; and with additional support from these Sponsors the West Harlem Development Corporation, Greater Harlem Chamber of Commerce, New Heritage Theater, Jazz Foundation of America, The Porch (restaurant and music venue), Marcus Garvey Park Alliance, Harlem Arts Alliance, and the law firm of Lisping, Shapey, Manus and Moverman.
1:00pm-1:15pm
AFRICAN INTERLUDE
1:15pm-2:15pm
REGGIE WORKMAN ENSEMBLE
Reggie Workman, Bass
Jason Marshall, Saxophone
Yayoi Ikawa, Piano
Timothy Angulo, Drums
Omri-Giora Bar, Guitar
2:30pm-3:30pm
Bill Saxton, Tenor Saxophone
Alvin Flythe, Tenor Saxophone
Denton Darrien, Piano
Tarik Shah, Bass
Jaime Affoumado, Drums
Patience Higgins, Saxophone
T.K. Blue, Saxophone
3:30pm-4:30pm
Gary Fischer, Piano
Richard Clements, Piano
Carl Jackson, Bass
Lori Hartman, Vocals
Joy Brown, Vocals
Darrell Smith, Drums
Tarik Shah, Bass
Tap Master Omar Edwards
Paul Austerlitz, Bass Clarinet
4:45pm-5:45pm
Gary Fischer, Piano
Tarik Shah, Bass
Norbert Marius, Bass
Jaime Affoumado, Drums
Camille Gaynor, Drums
Sista Zock, Spoken Word
Sweet Lee Odom, Tenor Saxophone
5:45pm-6:45pm
JAM SESSION
Denton Darrien, Piano
Jaime Affoumado, Drums
Norbert Marius, Bass