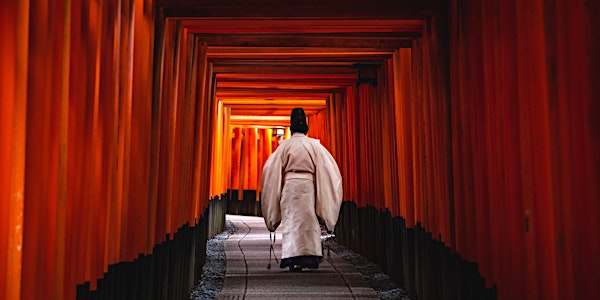 John Chao/Alex Shibutani/Shin Sugino/ Nick Ut at Leica Gallery LA
Leica Gallery LA welcomes John Chao, Alex Shibutani, Shin Sugino & Nick Ut on Thursday, May 4, from 6-8PM
Date and time
Thursday, May 4 · 6 - 8pm PDT
Location
Leica Gallery Los Angeles 8783 Beverly Blvd. West Hollywood, CA 90048
About this event
JOHN CHAO
BEYOND THE QUEST
In the early days of 2020, when Covid raged, I found my fleeting old life at a standstill. The isolation forced retrospect, and I took the opportunity to chronicle my memories with a book, "50-Year Vision Quest.
After the book, I felt liberated. It eased my obligation, and I paid tribute to the Great Spirit that gifted me with LIFE beyond expectations.
At the time, I believed I was done with photography. But then I met my wife and muse at a high school reunion – a woman whom I had a crush on for the past 50 years. We married three days later. Her love and inspiration became the catalyst for me to continue my love for photography. This body of work, AFTER THE QUEST, are pictures taken in 2022, our honeymoon year.
ALEX SHIBUTANI
A JAPANESE AMERICAN IN JAPAN
Alex Shibutani is an LA-based photographer. He is a two-time Olympic medalist in figure skating and Hall of Famer. Off the ice, he is an author and producer.I find that photography shares many commonalities with skating… The duality of technique and artistry. The importance of mindfulness and being present to capture the moment. The sensitivity, vulnerability, and generosity of sharing the work to evoke a feeling.My work has taken me all over the world, but most of all to Japan. As a Japanese American, Japan has always held a special place in my heart. It is my favorite place to explore. Being there energizes and inspires me. I'm drawn to the beauty around me—the light, colors, sounds—both natural and engineered. After being away for several years, I returned to Japan in 2022—this time, without skates, but still with my cameras. For this series, I have compiled photographs that transport me back to the feelings I have when I'm in Japan—a place where I have never lived, but which feels like home.
SHIN SUGINO
DEJA VU
The Outsider
A pilgrimage is a journey of confirmation. For some, the act serves to confirm their faith. For others, the destination, the metaphorical Mecca, is oneself.
Often, what motivates this type of pilgrimage is a sense of otherness, a life of Camus' L'etranger. Being raised from infancy by French nuns in post WWII Japan, and receiving a strict Catholic education, instilled a sense of otherness in me. I didn't rightfully belong in either world.
Travelling through Europe as an adult, however, I realized an immediate sense of connection to the "exotic" European landscapes, churches, and icons I was seeing for the first time through my viewfinder. I experienced a curious sense of déjà vu.
This collection of work is a pilgrimage in itself, a journey not to alleviate my sense of otherness, but to confirm it. They are the sacred art of my memory, as well as a record of my quest for identity.
Leica as Plenary Indulgence
I started out as a fine-art photographer, but quickly had to take on commercial work to make ends meet. The result was an enormous sense of frustration and guilt; I had betrayed myself. I struggled to balance success and diligence with a more soulful, artistic existence, just as Hesse's Hans Giebenrath had. And like Joyce's Stephen Dedalus, I lived at the intersection of artistic rebellion and the Catholic restrictions of my childhood.
It was my Leica, always kept inside my desk drawer, that facilitated my redemption. Travelling abroad to the very loci of Catholicism, with only this thoroughly manual camera — no assignments, no client, no artistic restrictions — was a plenary indulgence that I, and my god, allowed. For me, Leica is the symbol, and my method, of self-expression.
NICK UT
WORKS ON CANVAS
Huynh Cong Ut was born in Long An, Vietnam (then part of French Indochina) on March 29, 1951. Soon after his beloved brother Huynh Thanh My was killed covering the Vietnam War for Associated Press (AP) in 1965, Ut jointed the prestigious news gathering agency. Known professionally as Nick Ut, he covered the war in Cambodia, Laos, and Vietnam. He won both the Pulitzer Prize for Spot News Photography and the World Press Photo of the Year for his June 8, 1972 photo "The Terror of War," depicting children fleeing from a napalm bombing on their village of Trang Bang. Kim Phuc, the naked 9-year-old girl in the photograph became the face of all that was wrong with the war. Ut took her and several other wounded children to a hospital. If not for his actions, Kim would have died. They remain friends to this day. Ut himself was wounded three times during the war.In 1975 as Saigon was about to fall to North Vietnamese and Viet Cong troops, Ut left Vietnam, eventually being relocated in Japan for Associated Press. Two years later he was transferred to Los Angeles where he continued to work for AP. During that time, he covered wild fires, riots, earthquakes, the O.J. Simpson case, Hollywood celebrities, the Olympics and the Pope's visit to the City of Angels. In 2012, on the 40th anniversary of his Pulitzer Prize-winning photo, Ut became the third person inducted into the Leica Hall of Fame for his contributions to photojournalism.
On March 29, 2017, he retired from AP after 51 years with the company, allowing himself to refocus his energies on his love of documenting cultures and the natural world, creating his own assignments and distributing his work through Getty Images. He continues to teach workshops, do speaking engagements and have his work featured in exhibitions.
About the organizer
Leica represents a union of craftsmanship, design and experience. It is a beautiful collision of art and engineering, and the future of form and functionality. Leica Camera, headquartered in Wetzlar, Germany, is an internationally operating, premium-segment manufacturer of cameras and sport optics products. The legendary status of the Leica brand is founded on a long tradition of excellence in the supreme quality and performance of cameras and lenses, and the iconic images that artists and photojournalists everywhere captured with them. For more information visit www.leicacamerausa.com.