About this Event
DOORS: 5:00 PM, SHOW: 6:30 PM | ALL AGES WELCOME | RAIN OR SHINE
RESERVED & GENERAL ADMISSION LAWN SEATING AVAILABLE
KIDS 5 AND UNDER FREE WITH PAID ADULT GENERAL ADMISSION TICKET
LAWN CHAIRS OK IN LAWN AREA ONLY - SEE FULL LIST OF PERMITTED AND NON PERMITTED ITEMS
ALL TICKETS ARE NONREFUNDABLE AND NONTRANSFERABLE
SUPPORT ACTS SUBJECT TO CHANGE
BROUGHT TO YOU BY: SUN KING BREWERY, TITO'S VODKA, HOPE PLUMBING, OLD FORESTER, INDY PARKS, CAPTAIN MORGAN, DON JULIO.
PRODUCED BY: MOKB PRESENTS | boxoffice@mobkpresents.com
----------------------------
About MOKB Garfield Park Summer Concerts
Fans of all ages are welcome at our Garfield Park Summer Concert Series events and will enjoy amazing live music performances, food trucks, adult beverages and great people; all in one of Indy's oldest city parks. MacAllister Amphitheater in historic Garfield Park is one of Indy's best-kept secrets. The outdoor atmosphere, welcoming neighborhood and community vibe just feels right. portion of the proceeds from our Summer Concerts at Garfield Park benefit the Indy Parks Foundation, which supports future community and music programs at Garfield Park.
About John Butler Trio+
John Butler is an Aussie roots rock guitarist and frontman for the John Butler Trio, who emerged in the late '90s and found success via the platinum-selling albums Sunrise Over Sea (2004) and Grand National (2007). Australia's biggest contribution to the jam band movement, the trio's heady amalgam of reggae, political folk, blues, pop, and acoustic soul dominated the regional charts in the 2000s and 2010s. While facets of alt-rock began seeping into the mix on 2010's acclaimed April Uprising, and 2018's Home saw the group incorporating some electronic elements, the John Butler Trio have never lost their knack for pairing deft musicality with addictive yet off-center grooves, and have managed to maintain a large and loyal fan base both at home and abroad.
Though he spent the first 11 years of his life in California, it was in Australia -- his father's native land -- that guitarist John Butler picked up the instrument that would later launch his music career. After showing interest in the guitar, the 16-year-old Butler was given his late grandfather's Dobro. He quickly began learning to play different styles of music, including Indian, Celtic, bluegrass, and folk. Butler showcased his budding skills by busking on the streets of Perth and Fremantle, and he began building an audience after releasing a homemade cassette featuring his own instrumental songs. The busking performances eventually gave way to a weekly residency at Mojos, a bar in North Fremantle, and Butler balanced his Tuesday evening gigs with preparations for a proper studio album.
He released the self-titled John Butler in 1998, having recorded the album with drummer Jason McGann and bassist Gavin Shoesmith. The JBT EP followed in 2000, and Three -- the first of Butler's albums to also receive an American release -- appeared in 2001. Shoesmith had decided to leave the John Butler Trio by this point, but he was replaced by Rory Quirk and then later by Andrew Fry, who joined the band for its 2002 American tour. By now a bona fide star in Australia, Butler released a flurry of material during the three subsequent years: a double-disc live album, Living 2001-2002; an EP, Zebra; and a proper studio album entitled Sunrise Over Sea. Living 2001-2002 sold well and went platinum in Australia, but Sunrise Over Sea trumped its success exponentially, eventually going five-times platinum in Butler's homeland and faring well on several international charts as well. It also led to an opening spot on Dave Matthews' tour that year, which spread the John Butler Trio's music to thousands of new fans.
Still partnered with Jarrah Records, the indie label that he and fellow Aussies the Waifs had founded in order to distribute their music overseas, Butler released Grand National worldwide in March 2007. Grand National was an ambitious project, featuring more instruments than the band's past releases, as well as multiple guest appearances. It was also the last album to feature band members Shannon Birchall and Michael Barker, as Butler restructured the trio's lineup in 2009 in order to keep the music fresh. Featuring bassist Byron Luiters and drummer Nicky Bomba, the revised John Butler Trio returned to the studio later that year to commence work on April Uprising, the band's fifth studio album, which was released in early 2010. While touring later that year, the group recorded a particularly memorable performance at Red Rocks Amphitheater, which was packaged into a three-disc live album and released in 2011 as Live at Red Rocks. The trio's sixth long-player, Flesh & Blood, arrived in early 2014. Inspired by years of relentless touring and the struggle that comes from maintaining relationships at home while constantly on the road, Home arrived in 2018, and saw Butler and company delivering an inward-looking set of soulful songs peppered with programmed beats and electronic flourishes.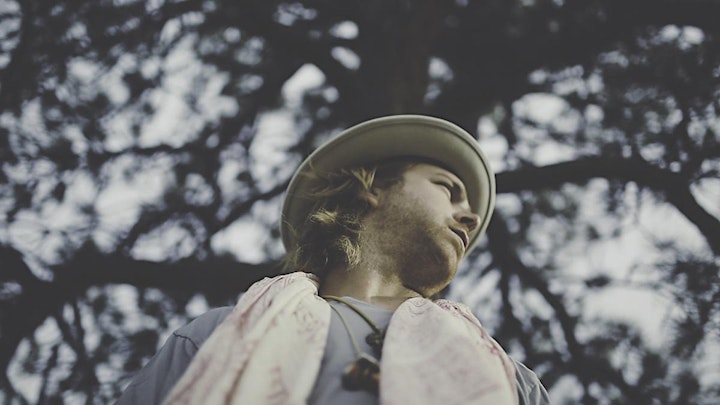 Trevor Hall
Raised on an island in South Carolina, singer/songwriter Trevor Hall realized at a young age that music was more than just a passion - it was, rather, his life's art. At sixteen, he recorded his first album, soon after which he left South Carolina for Idyllwild Arts Academy in California where he studied classical guitar and was introduced to the practices of yoga and meditation, which would greatly influence his life and his music.
Hall's music, a blend of roots and folk music, is imbued with a deep love of Eastern Mysticism. This powerful symbiosis fostered a deep connectivity with his growing fan base and Trevor quickly matured into a leader of the burgeoning conscious musical community. Along with numerous pilgrimages to India, he has also completed a series of sold-out tours and collaborations with artists such as Steel Pulse, Ziggy Marley, Jimmy Cliff, Matisyahu, Michael Franti, Xavier Rudd and Nahko & Medicine for the People.
His previous full-length album releases, Chapter of the Forest (2014) and KALA (2015), debuted at #3 and #2 on the iTunes singer/songwriter chart respectively and were supported by extensive tours around the US and Australia. Beyond his intention to spread love and healing through music, Hall also collects donations to support children's education in India and has continuously donated to charities and relief funds.
The Fruitful Darkness is Trevor's first independent release — supported by his fans known as THE VILLAGERS — has become the #1 Music campaign of its kind in 2017 — after a decade plus recording for established labels such as Geffen and Vanguard. "There have been many hurdles and triumphs along the way" Hall reflects. "This album conveys the deep vulnerability of journeying through the unknown, as opposed to playing it safe." Besides the change in infrastructure, the album itself explores completely new sonic terrain and is being released unconventionally, in 3-5 song installments on specific lunar dates. The full length album premiered at #4 on the Alt Charts, the most successful of Hall's career yet. Listen to the album here.
Performers
Date and Time
Location
Refund Policy