John and Abigail Adams - Film History Livestream. Hosted by Robert Kelleman - Washington, DC History & Culture.
About this event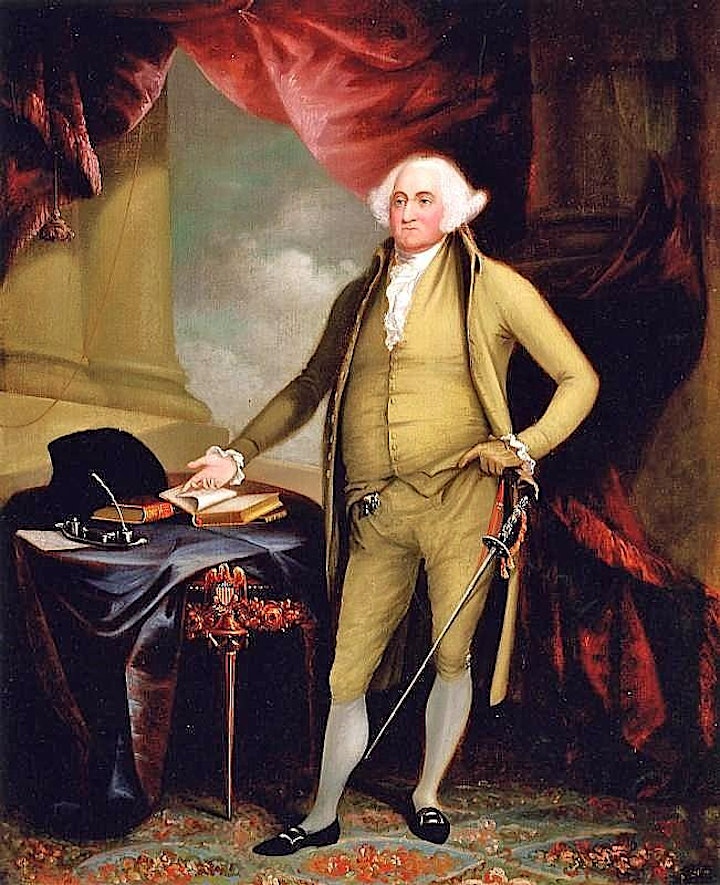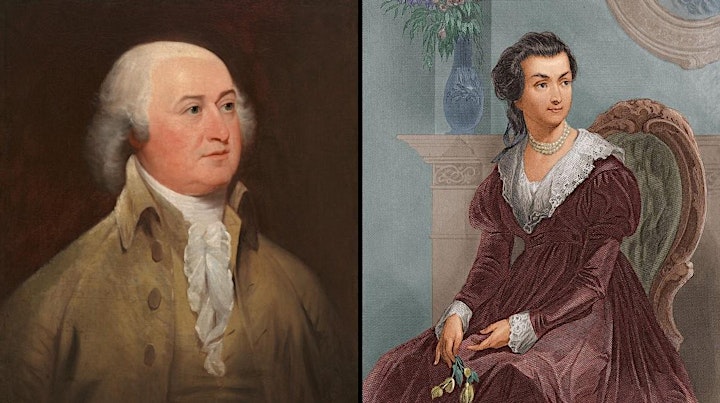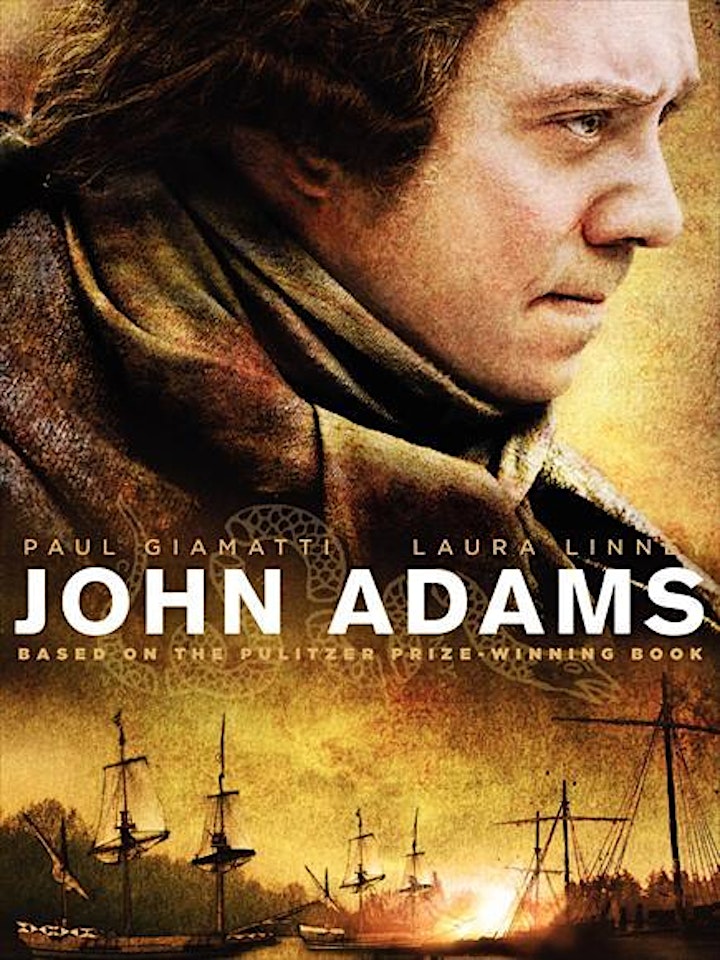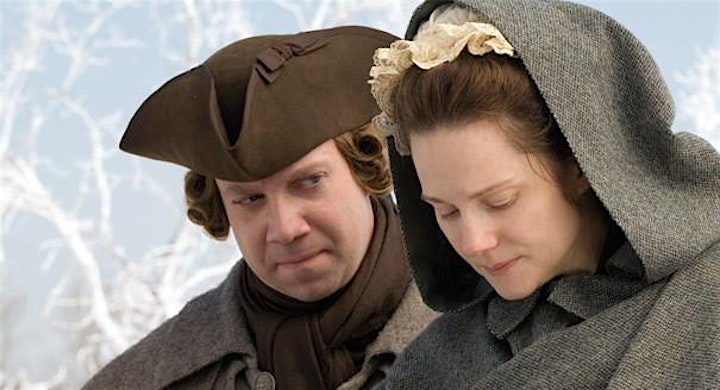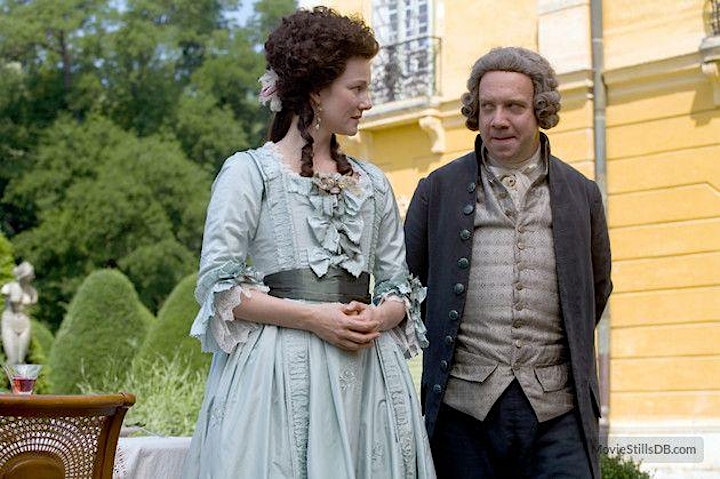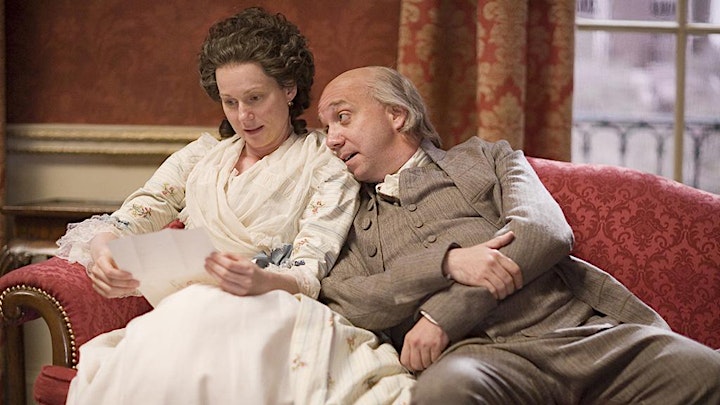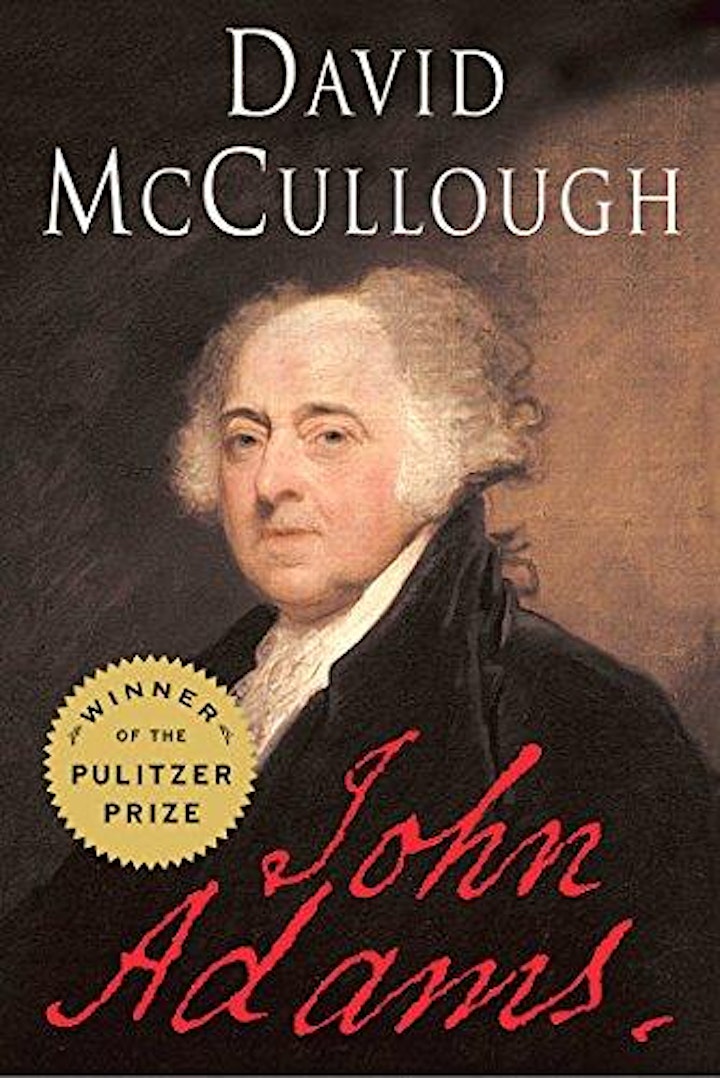 We invite you to join us for a special film history program commemorating the lives of President John Adams and First Lady Abigail Adams.
Our five-part John & Abigail Adams Film History Livestream program will occur at 7:00 PM EDT on consecutive nights from Monday, June 20 through Friday, June 24.
We'll be watching the entire 2008 epic television miniseries "John Adams", starring Paul Giamatti as John Adams and Laura Linney as Abigail Adams.
Each nightly program will have two parts. The first part, approximately 15-30 minutes, will be an analysis and review of that night's film episode, including: historical context, plot summary, things to look for, accuracy, etc. The second part, approximately 100 minutes, will be a full screening of the Adams miniseries (501 minutes spread over 5 nights).
During the programs you are invited to discuss John and Abigail Adams and the film with your fellow participants via Zoom.
Please note that the programs are only available for viewing with us on the dates above, they will not be recorded, but they may be repeated someday.
However, you are also able to watch any of the segments on your own via various media outlets such as YouTube, Amazon, Netflix, Hulu, etc. ($$$ probably required).
Adams Miniseries Trailer
https://www.youtube.com/watch?v=GEtajI8Tmsw
__________________
John Adams (October 30, 1735[a] - July 4, 1826) was an American statesman, attorney, diplomat, writer, and Founding Father who was the second president of the United States, serving from 1797 to 1801. Before his presidency, he was a leader of the American Revolution that achieved independence from Great Britain, served as a diplomat in Europe, was twice elected vice president of the United States, serving from 1789 to 1797. Adams was a dedicated diarist and regularly corresponded with many important figures in early American history, including his wife and adviser Abigail Adams as well as his friend and rival Thomas Jefferson.
A lawyer and political activist prior to the Revolution, Adams successfully defended British soldiers against murder charges arising from the Boston Massacre. Adams was a Massachusetts delegate to the Continental Congress and became a leader of the revolution. He assisted Jefferson in drafting the Declaration of Independence in 1776. As a diplomat in Europe, he helped negotiate a peace treaty with Great Britain and secured vital governmental loans.
Adams was elected to two terms as vice president under President George Washington and was elected as the United States' second president in 1796. During his single term, Adams encountered fierce criticism from the Jeffersonian Republicans and from some in his own Federalist Party, led by his rival Alexander Hamilton. During his term, he became the first president to reside in the executive mansion now known as the White House.
John Adams died on July 4, 1826 - the fiftieth anniversary of the adoption of the Declaration of Independence - hours after Jefferson's death. Adams and his son are the only presidents of the first twelve that did not own slaves in their lives. Surveys of historians and scholars have favorably ranked his administration.
Abigail Adams (née Smith; November 22, [O.S. November 11] 1744 - October 28, 1818) was the wife and closest advisor of John Adams, as well as the mother of John Quincy Adams. She is sometimes considered to have been a Founder of the United States, and is now designated as the second first lady of the United States, although this title was not used at the time. She and Barbara Bush are the only two women to have been married to one U.S. president and the mother of another.
Adams's life is one of the most documented of the First Ladies: she is remembered for the many letters she wrote to her husband while he stayed in Philadelphia, Pennsylvania, during the Continental Congresses. John frequently sought the advice of Abigail on many matters, and their letters are filled with intellectual discussions on government and politics. Her letters also serve as eyewitness accounts of the American Revolutionary War home front.
John Adams is a 2008 American television miniseries chronicling most of U.S. President John Adams's political life and his role in the founding of the United States. Paul Giamatti portrays John Adams. The miniseries was directed by Tom Hooper. Kirk Ellis wrote the screenplay based on the 2001 book John Adams. by David McCullough. The biopic of John Adams and the story of the first 50 years of the United States was broadcast in seven parts by HBO between March 16 and April 20, 2008. John Adams received widespread critical acclaim and many prestigious awards. The show won four Golden Globe awards and 13 Emmy awards, more than any other miniseries in history.
________________________
Your host for this program is Robert Kelleman, the founder/director of the non-profit community organization Washington, DC History & Culture.
YouTube Previously Recorded Programs
http://www.youtube.com/c/WashingtonDCHistoryCulture
Donations Support Our Non-Profit Community Programs - Thank You!
PayPal: DCHistoryAndCulture@gmail.com
Venmo: @DCHistoryAndCulture
GoFundMe: https://gofund.me/d29491c0
__________________________
Zoom Connection:
This educational and entertaining program is open to all regardless of age, geographic location, etc. and since it is an online/virtual event via Zoom you can connect from anywhere in the world.
Zoom events have a limit on the number of people that can participate and therefore the event may "sell-out" once a certain number of registrations has been reached.
Zoom Connection Link Will Be Emailed:
Login info will be emailed several times beginning 24 hours prior to the event.
If you don't receive the Zoom connection link please contact us.
Zoom Connection Suggestions:
Connecting a few minutes early is strongly recommended.
To join the event simply click the Zoom link and follow the instructions.
If clicking the link doesn't work try copying and pasting it instead.
Password not required.
Zoom may work better in some browsers/devices than others - if one doesn't work try another.
When all else fails please read and follow the directions. : )
Didn't Receive the Zoom Connection Info?
Check your spam folder, make sure you didn't sign-up with your other email address (personal vs. work, etc.), and also review the email settings on your Eventbrite account (you may have turned off our notifications)- link below:
https://www.eventbrite.com/account-settings/email-preferences
Additional Eventbrite Troubleshooting Link:
https://www.eventbrite.com/support/articles/en_US/Troubleshooting/did-my-email-send-invitations-order-confirmations-reminders?lg=en_US
_________________________
Washington, DC History & Culture
Experience the history and culture of Washington, DC - and the world!
For more entertaining and educational programs visit us at:
https://www.Facebook.com/DCHistoryAndCulture
https://DCHistoryAndCulture.Eventbrite.com
https://www.Meetup.com/DCHistoryAndCulture
http://www.youtube.com/c/WashingtonDCHistoryCulture
We look forward to seeing you - thanks!
Robert Kelleman
rkelleman@yahoo.com
202-821-6325 (text only)
History & Culture Travels / Washington, DC History & Culture