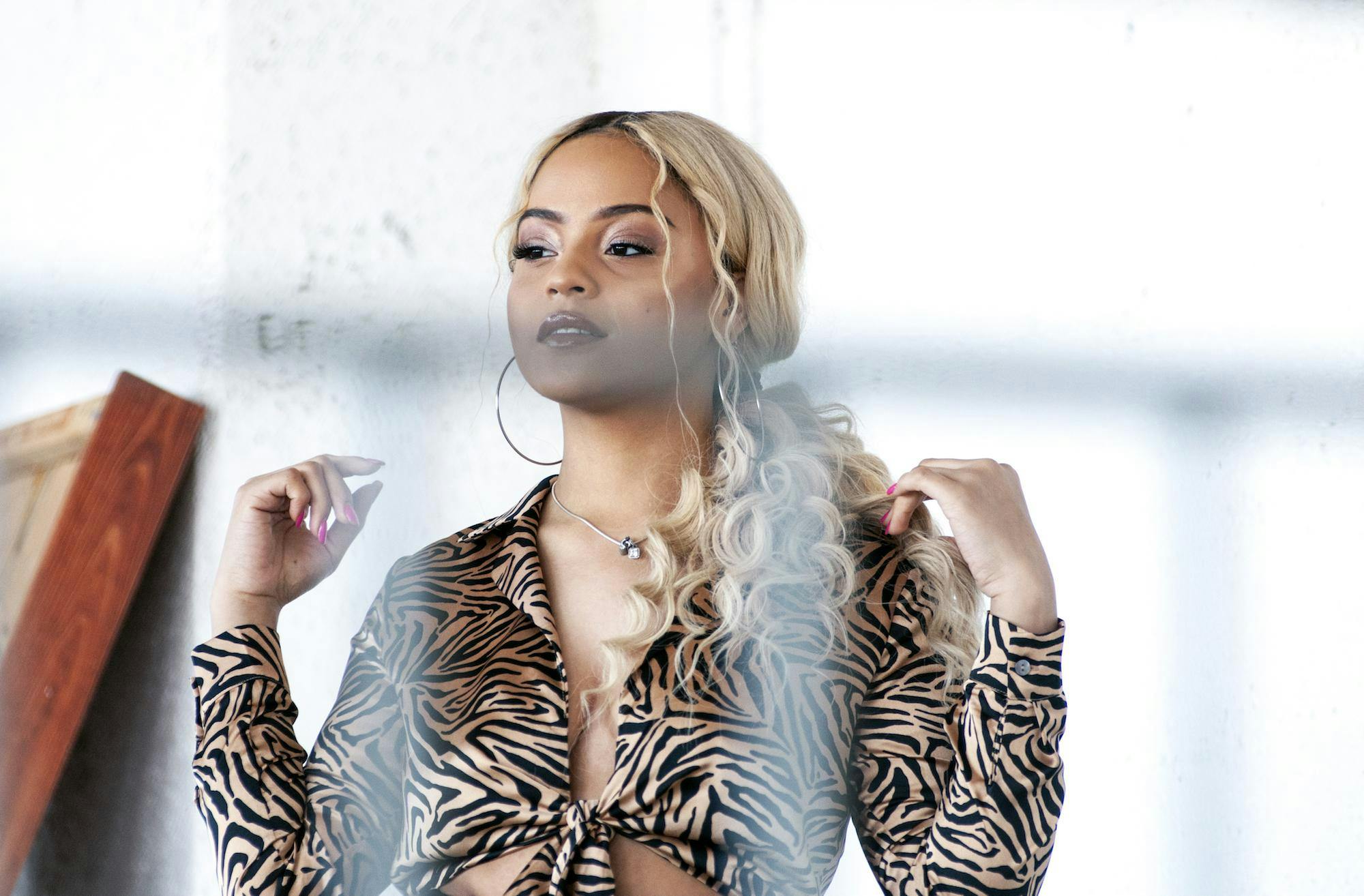 About this Event
All Ages
Doors 7:00pm
Ends 9:30pm
General Admission - $7
All tickets are general admission. Choose the ticket based on which artist you are coming to see! 
Support from Christian JaLon & Krystal Metcalfe
Johari Noelle is a Southside, Chicago-bred singer renowned as much for the timbre of her voice as her biting honesty. The daughter of a DJ, she cut her teeth performing in choirs and musical theatre during her formative years. Her creative resume has since grown to include acting credits on the hit FOX television series Empire and Proven Innocent and the React II campaign from NIKE, Inc. She is a multi-disciplinary artist who rejects categorization and embraces topics like insecurity and resilience at a time when popular culture and social media have encouraged people to perform perfection. Buoyed by an angelic voice with a distinctively smoky bottom register, Johari Noelle distinguishes herself with a clarity of thought that cuts through lush arrangements to capture and ultimately translate hearts. Citing a bevy of influences from Sade, Janet Jackson to Beyonce, Frank Ocean and Amy Winehouse, Noelle was also influenced by the city's storied jazz and blues traditions. Challenging the modern musical narrative, she counters the abundance of rap dominating popular notions of the Windy City sound with a titanic vocal talent. Her natural ability first catapulted her from singing covers on YouTube to national television in 2015 when she joined the cast of the BET docu-series Chasing Destiny. The national talent search launched to form an all-girl group found Noelle being mentored by singer Kelly Rowland (of Destiny's Child) and famed choreographer Frank Gatson Jr. After taping concluded for the show, the Northern Illinois University alum returned to Chicago to reconnect with her artistic purpose. Dissatisfied with the routine of a day job, she reinstated herself as a fixture on the city's indie music scene where she played a pair of solo performances for Sofar Sounds in 2017 and 2018, opened for Sir The Baptist and placed second in the Chicago Next Showcase. She also began recording with a variety of producers and engineer Matt Hennessy of VSOP Studios. The songs they created together populate Noelle's forthcoming solo debut project Things You Can't Say Out Loud. Derived from candid conversations with herself about the things in life that are not so easily digestible, the extended play release is an internal dialogue set to music. Eschewing the refrain du jour, she trades the easy tropes of objectification, self-indulgence and gross materialism for introspection, complex emotion and the labor –– not just the romance –– endemic to the act of love. Johari Noelle's writing champions sisterhood and chronicles her life as a woman climbing the ladder in the music industry. Hers is a nuanced and challenging sound reflective of the careful thought, generosity of spirit and abiding compassion she applies to personal relationships. Literally singing all of the things people often cannot bear to say aloud, she gives voice to the fraught moments and adverse circumstances affecting mankind. More importantly, by setting her own internal dialogue to music she realizes her own freedom and is empowered to set others free.
"This music is about getting out how I feel and being very present in that moment. It's important for me to embrace myself in a way that empowers me to feel each emotion and remain in touch with myself. I want people to know that they aren't alone in what they are feeling. I want to convey a sense of relatability. I feel like a lot of music isn't within reach for listeners. It sounds good but people can't connect to it deeply. If I perform a song about quitting my job, they can latch onto it because they've quit a job over some B.S. or wanted to quit a job and couldn't. Maybe they've been in love and didn't understand how to express it. Or are in a relationship with someone and they don't understand how to love that person or how they receive or prefer to give love. They don't speak their love language. My story connects to yours. My songs are meant to touch people. I want you to feel peace and comfort. I want to create something that creates conversation or community through shared experiences. It isn't a niche message for a niche crowd. I'm reaching for humanity in my music."