Joel Salatin, Bringing Back the American Small Farm, 2018

Thursday, March 8, 2018 at 8:00 AM

-

Friday, March 9, 2018 at 6:00 PM (CST)
Event Details

Creating Income from Small Acreage
Join us for a conference sharing instruction on how to contribute to your regional food supply using whatever land resources are available to you. ​
Whether that's a backyard garden area or 100 acres, get the information you need to start producing local foods your way.​​
March 8, 2018
8:00 - 12:00 Polyface YOU pre-workshop (includes lunch)

12:00 Lunch Only for Ployface YOU attendees 

1:00 - Small Farm Conference begins; doors open to public

1:30 - Small Farm Conference workshops

5:00 - Meet & Greet with speakers at MSU-WP
March 9, 2018
8:00 - 5:00 Small Farm Conference workshops with Joel Salatin 
Includes The Beginning Farmer Certification workshop. See website http://AmericanSmallFarm.com/conference for full details. 
FEATURING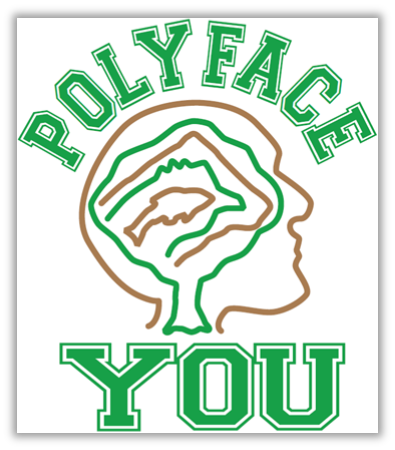 Polyface YOU
Workshop
Emotionally, Economically and Environmentally Enhancing Agriculture
Get ready for a workshop filled with the wisdom and humor of the outrageous and outspoken Joel Salatin of Polyface Farms. Get an in-depth introduction to Polyface Farms and philosophy, strategies for success, and share in Joel's vision for an ideal farm-to-consumer food.
The Beginning Farmer Certification Workshop
What is farming? What is ahead for those interested in this lifestyle and livelihood? Prospective and new farmers come to farming from many backgrounds, with widely varied interests and widely varied scales. However, the experience of decades has taught that there are common factors that unite all farmers as they contemplate farming at any scale. The Beginning Farmer Certification workshop is in four parts.
The First Steps detail the planning process, and is a useful refresher for established farmers. Topics include the 4 P's--price, product, promotion, placement; inventory your resources; the business plan; build skills through education and training; set up your business; finance your businesses; access to land and capital; and risk management.
Looking at the Opportunities will include information on possible farming enterprises - produce (field, greenhouse/high tunnel), meats, value-added products, honey and bee products, and ornamental plants.
Marketing is Key will discuss the carious places to sell products from the farm. These outlets include direct marketing--farmers markets, on farm, PYO, CSA, internet; wholesale marketing--schools, institutions, grocery stores, produce auction, restaurants, and value added products.
Other consideration will include a range of varied topics--education and assistance programs available to finance a farm, health care, organic and other certifications, labor and farm safety, getting connected with peers (List-serves, discussion groups, mentoring, and legal issues) taxes, insurance, liability, labor, farm safety, and food safety. 
NATIONAL SPEAKERS
Joel Salatin, is a full-time farmer in Virginia's Shenandoah Valley. A third generation alternative farmer, he returned to the farm full-time in 1982 and continued refining and adding to his parents' ideas.
Sheri Salatin is the marketing director at Polyface Farm and stay-at-home mom of three children. Sheri is passionate about clean food and enjoys working the land alongside her husband, Daniel.
Daniel Salatin is the son of Joel Salatin, innovative farmer, w riter and speaker. As the third generation on Polyface farm in Swoope, Virginia, he has grown up in the family business.
Patrick Byers is a Regional Horticulture Specialist responsible for outreach programming to commercial and home horticulure interests in Missouri, including soil testing, disease diagnoses and pest control recommendations. He is also a Master Garden coordinator. 
Hank Will (Oscar H. Will III) is a business leader, academic and agricultural practitioner devoted to conservation and small scale, sustainable agriculture. He is currently the editorial director at Ogden Publications in Topeka Kansas, publisher of titles such as GRIT, Capper's Farmer, Mother Earth News, Farm Collector and many other print and digital properties.
ORGANIZED BY

When & Where

West Plains Civic Center
110 Saint Louis Street
West Plains, MO 65775


Thursday, March 8, 2018 at 8:00 AM

-

Friday, March 9, 2018 at 6:00 PM (CST)
Add to my calendar
Organizer
Ozark Farmers mission is to produce and market products produced by its members in the Ozarks. It accomplishes this through coordinating the marketing of member products, and providing members with ongoing education for the purpose of increasing production or accessing larger markets.