About this Event
Just write the songs that have to be written, play them for anybody who will listen, tour as if you had no home. Oh, and give your music away. Which isn't to say he won't be selling his debut full-length offering, Messenger ( Released 2/16/2010 on Lightning Rod). But free is how he came to make it, more or less.
It worked like this, for Joe Pug anyhow: The day before his senior year as a playwright student at the University of North Carolina, he sat down for a cup of coffee and had the clearest thought of his life: I am profoundly unhappy here. Then came the second clearest.
Pug packed up his belongings and pointed his car towards Chicago. Working as a carpenter by day, the 23 year-old Pug spent nights playing the guitar he hadn't picked up since his teenage years. Using ideas originally slated for a play he was writing called "Austin Fish," Pug began creating the sublime lyrical arrangements that would become the Nation of Heat EP.
The songs were recorded fast and fervently at a Chicago studio where a friend snuck him in to late night slots other musicians had canceled. He was short on money, but his bare-boned sincerity didn't require much more than a microphone and it dripped off of each note he sang.
The early rumblings of critical praise for the EP were confirmed when his first headlining gig sold out Chicago's storied Schubas Tavern in 2008. As word spread, Pug struck upon an idea that would later prove to be one of the most significant in his young career. He offered his existing fans unlimited copies of a free 2-song sampler CD to pass along to their friends. He sent the CDs out at his own expense, even covering the postage. Inside each package was a personal note thanking the fan for helping to spread the word. The response was overwhelming, and to date he has sent out over 15,000 CDs to 50 states and 14 different countries. Without access to radio, Pug managed to turn his fans into his very own broadcast system. The offer still stands, and to this day it's featured prominently on www.joepugmusic.com.
"Look, in the end, I just trust my fans, and the nature of people in general. I need to pay my bills like anyone else does. But I also don't think it's right to ask someone to pay $15 when they don't know what they're getting. So in a way by sending out these CDs, I'm wagering that they'll like my music, and that if they do they'll come to shows, buy CDs, and help me spread the word even further. And so far I've been proven right. Without question, the more sampler CDs I send out, the more music I sell."
Nation of Heat took on a life of its own, passing from friend to friend and iPod to iPod. The crowds swelled and the media took notice. Tours with Steve Earle, M. Ward, and Josh Ritter followed, as did invitations to Lollapalooza and the Newport Folk Festival. He crisscrossed the country incessantly, traveling mostly alone in his 1995 Plymouth Voyager with no stereo or air conditioning. As the tours went on, he became closely linked to the burgeoning indie-folk scene that was coalescing loosely around Pug and his young contemporaries in bands such as The Low Anthem, Langhorne Slim, and Horse Feathers.
After over 200 shows, Pug took a brief respite to record his full-length debut. If Nation of Heat heralded the arrival of a talent to watch, Messenger assigns Pug a deserved spot among the finest songwriters of his generation. From the opening notes of the title track that leads off the record, it's clear that the artist has no intention of retreating to the comfortable or the familiar. While the scathing war indictment "Bury Me Far (From My Uniform)" and the sparse, poetic "Unsophisticated Heart" illustrate that Pug is still a master of the guy-and-guitar song, it's the supporting cast Pug brought on board that truly brings out the record's subtle beauty.
From the haunting, ethereal pedal steel guitar that sneaks delicately under "The Sharpest Crown" to the barrelhouse rhythm section that propels "The Door Is Always Open", it's clear that Pug is as comfortable exploring this new territory as he is solo. "The first record, it was a breeze," he says. "Didn't even know we were making it, just me and a guitar…the songs completely unadorned. This one, it's like that thing where there's an explosion and you realize how many options there are in the world."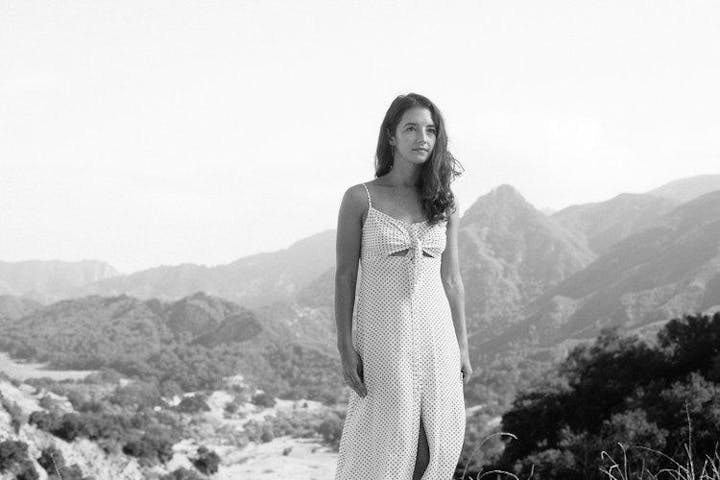 A staple of the new Nashville scene of indie-country artists, Michaela Anne is a writer with narrative depth and a timeless voice. On her 2014 album Ease My Mind, she was praised by The New York Times for her insightful songwriting, and has continued to pick up speed since. On her latest release, Bright Lights and the Fame, Michaela Anne achieved new creative heights and her catchy, complex songwriting paired with her sweet, steady voice yielded widespread critical praise from NPR, The New York Times, Noisey, Rolling Stone, and Stereogum, among others.
Rolling Stone named the album one of the "15 Great Country and Americana Albums You Didn't Hear in 2016," saying Michaela Anne's music "evokes the country-rock sound of the Eagles and the emotional vocals of Linda Ronstadt and Emmylou Harris," while NPR wrote "Michaela Anne works through weepers and hits the honky-tonks as every great country singer should. Song after song, her confidence and conviction shine through without casting a shadow on her craft. Rodney Crowell even makes a cameo appearance on 'Luisa,' further solidifying her dirt-road cred."
Following the success of Bright Lights and the Fame, Michaela Anne has remained in constant motion. She's rolled out multiple singles that received praise from notable outlets including NPR's Songs We Love, Rolling Stone and BBC Radio 2, alongside inclusion on major Spotify playlists including "The Pulse of Americana" and "Torch and Twang." She's had multiple headlining tours with festival performances at AmericanaFest (US), AmericanaFest (UK) and Bristol Rhythm & Roots. In 2018, she was named one of The Boot's "Artists to Watch," embarked on three international tours, acted as direct support for Ron Pope, Courtney Marie Andrews, The Travelin' McCourys, The Black Lillies and Sam Outlaw, while also spending time working on her new album, Desert Dove (TBD 2019 release).