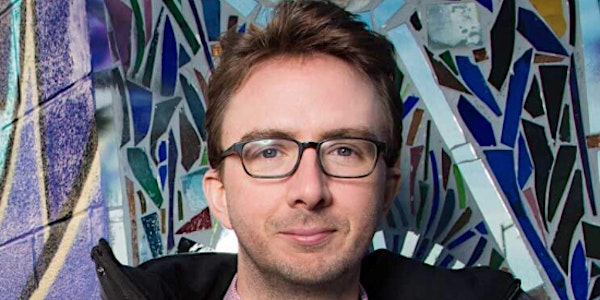 Joe List (Netflix, Fourth of July Movie) at Club 337
Lafayette Comedy presents comedian JOE LIST on Friday, Feb. 17th at Club 337 inside the Doubletree Hotel.
When and where
Location
Club 337 1521 W Pinhook Rd Lafayette, LA 70501
About this event
Tickets are $20 in advance, $25 at the door the night of.
Doors open at 8:00 pm, show at 8:30 pm.
Joe List is a stand-up comedian, writer, and actor, whose movie FOURTH OF JULY (directed by Louis CK) is currently playing in theatres all over North America.
Joe's latest 1 hour special, THIS YEAR'S MATERIAL premiered on his YouTube page in April and has over 1 million views. His previous special, I HATE MYSELF was released by Comedy Central in 2020 and currently has over 7.5 million views on their YouTUbe page.
Joe has performed on THE LATE SHOW WITH DAVID LETTERMAN, THE TONIGHT SHOW WITH JIMMY FALLON, and has appeared multiple times on CONAN.
He was a finalist on NBC's 'LAST COMIC STANDING, he also has his own half-hour special on Comedy Central and he stars in season 2 of Netflix's THE STAND UPS.
His albums 'So Far No Good' and 'Are You Mad at Me?' (through Comedy Central Records) can be heard all the time on Sirius Radio.
List is also the co-host of the popular weekly podcast 'Tuesdays with Stories' w/ Mark Normand. Joe is the host of his own podcast MINDFUL METAL JACKET and he can be seen regularly at the Comedy Cellar in New York City.
Lafayette Comedy produces stand-up comedy shows around the Acadiana area, featuring local, regional, and national comedians. Lafayette Comedy also produces weekly open-mics, monthly showcases, and special comedy shows.
SHOW RULES:
* Cell phones must be set on silent or turned off. Never take a phone call during the show. If it can't wait, please step outside.
* Table Talk – must be kept to a minimum. Lafayette Comedy reserves the right to remove loud, talkative patrons. No refunds will be given.
* No Flash Photography permitted
* No Recording: Each comedian owns the rights to their own material, you however do NOT.
* Do Not Heckle the Comedian: Heckling is interrupting the performance to upstage, disparage, or throw off the comedian. It is never acceptable, and the quickest way to ruin the show for everyone. It is also the quickest way to ejection.
* Do Not Interrupt the Comedian: The common excuse for this is "I'm helping the comedian" and "that's what you're supposed to do at Comedy Clubs!" Comedians are professionals, they do not need help. Exception: If a comedian directly engages you in conversation, it is ok to respond. Some of the best comedy happens this way, and can make for a memorable experience. Be ready to let it go when the bit is over.
I don't recognize the comic's name, will the show be funny?
Yes, all of our acts are professional nationally touring comedians. There are so many talented comedians out there today; it is impossible for all of them to become household names.  That being said, comedy is subjective and we recommend you research the comedian you are coming to see.
Unless otherwise stated, please consider all of our shows as "adult subject matter."
No refunds unless the show is cancelled or rescheduled.

For any questions or to request more information, please contact Lafayette Comedy at lafayettecomedy@gmail.com or (337) 298-4373.