Event Information
Location
Cervantes' Other Side
2637 Welton St.
Denver, CO 80205
About this Event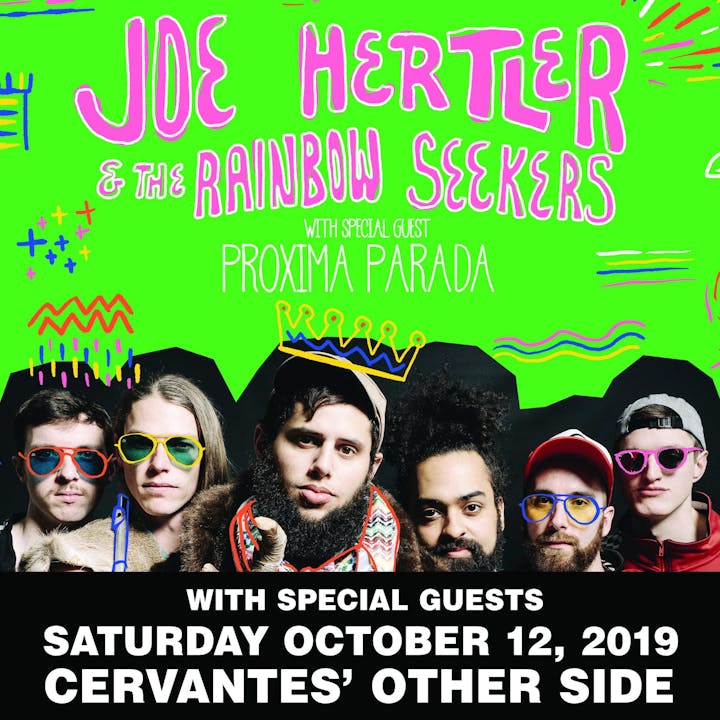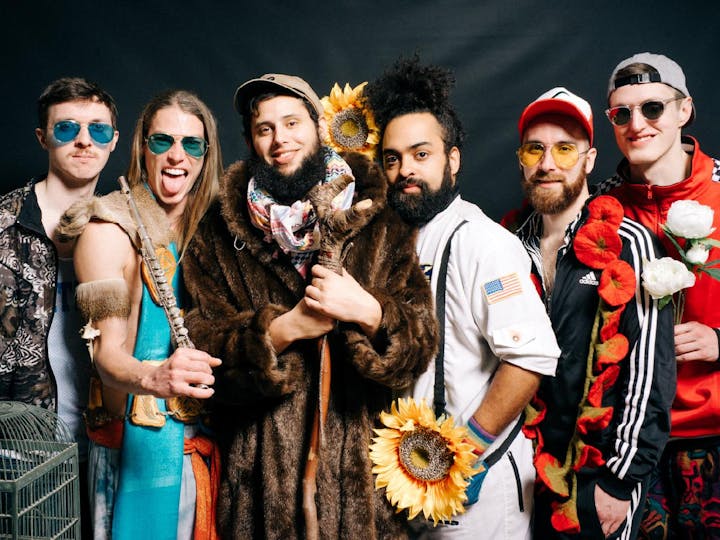 Joe Hertler & The Rainbow Seekers
Joe Hertler & The Rainbow Seekers will make a sprightly young groove doctor out of anyone. With spectacular energy pulsating from every member of the band, the Rainbow Seekers could illuminate the very chambers of Heaven. Lead singer Joe Hertler splashes through lyrical puddles of golden rain, leaving his audience wearing flowery crowns and bubbling smiles. A ride on the Rainbow will take you across the mountains of Motown, through the fjords of folk, over the archipelagos of Americana, and-at last-into a funky firth, where only the fiercest of friendships can be found.

Proxima Parada
PRÓXIMA PARADA BLENDS SOULFUL MELODY AND HARD-HITTING RHYTHM INTO A SOUND DISTINCTLY THEIR OWN, GROOVY AND UPLIFTING. THEIR MUSIC MAKES INTROSPECTION AND HUMAN CONNECTION SEXY AGAIN. AFTER SIGNING WITH NYC-BASED RECORD LABEL, ANTIFRAGILE, PRÓXIMA PARADA IS ABOUT TO RELEASE NEW MUSIC AND WILL TOUR THE US THIS SUMMER AND FALL.
Date and Time
Location
Cervantes' Other Side
2637 Welton St.
Denver, CO 80205
Refund Policy