"At that moment I had a sudden rush of emotions. I had become the first Scout in the World to Ski to the South Pole and Kite ski back."
About this event
Last November, Joe Doherty became the first Scout in the world to ski to the South Pole and kite ski back. The journey began from the Messner Start where he man hauled his 100kg Pulk 912km to the South Pole over 45 days. Upon reaching the Pole he headed for Union Glacier which took him 16 days and he covered 2045km in total.
Joe will talk about his expedition and the challenges he faced in this extreme environment. Joe wants to inspire young people to believe that they can go outside their comfort zones and achieve incredible things. This session will surely inspire you to reach your 'South Pole', whatever that may be!
After this session, earn the HSX Antarctica Challenge Badge - Badge requirements below!
Duration: 60 -90 mins
Age requirements: 11+
Minimum number participants: 10
KISC Online Programme information:
Age requirements:
If you would like to join one of our sessions and you are under 16, please ask an adult to accompany you during the session and to book your ticket.
Minimum numbers:
Each of our sessions has a minimum required number of participants to run the session. If there are fewer than the minimum number of participants booked 24 hours before the session, we will unfortunately have to cancel your session and provide you with a refund.
Can I book a KISC online session just for my group?
We are currently looking into the possibilities of running private sessions for groups. If you have any questions or would like KISC to look into delivering something specific, please contact us at reception@kisc.ch and we will be happy to answer your questions.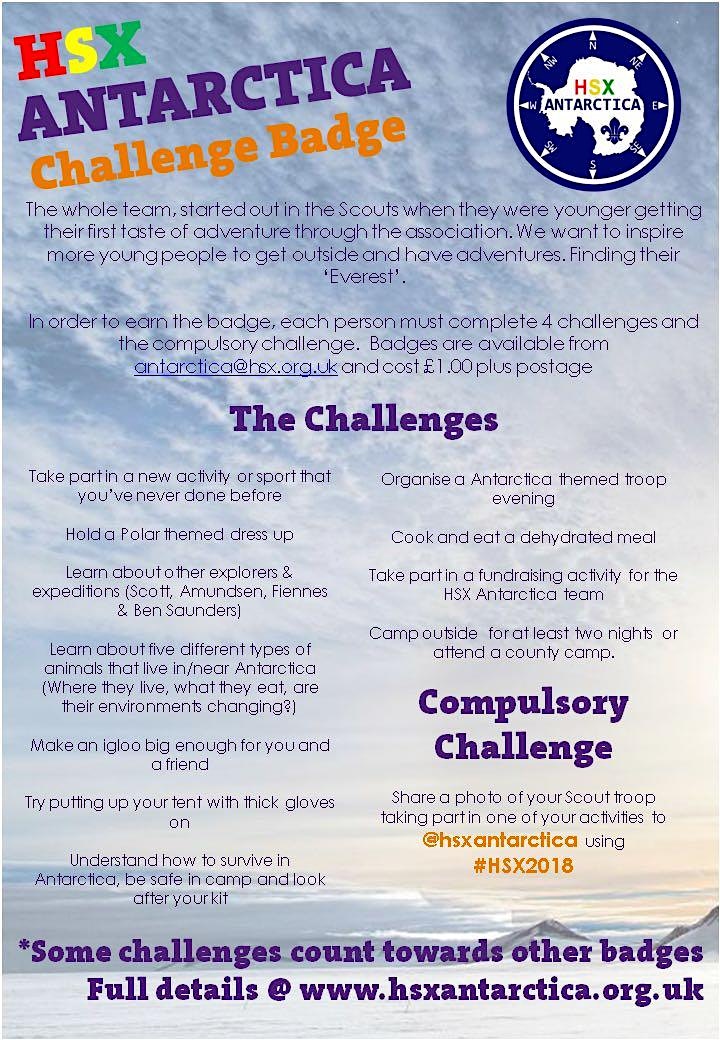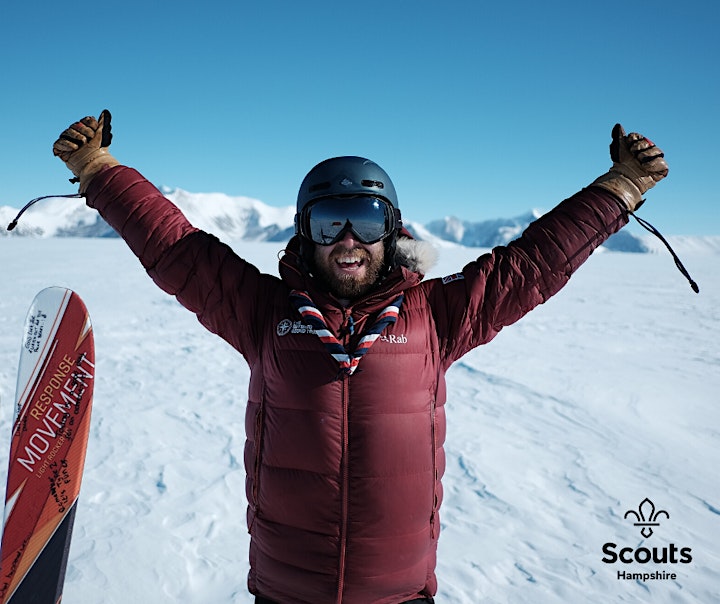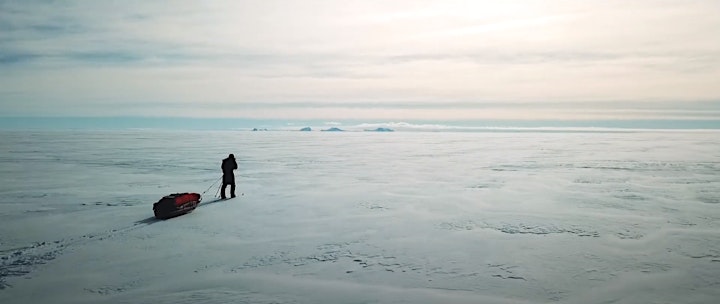 Organizer of Joe Doherty - South Pole Skiing Expedition
Kandersteg International Scout Centre is the only World Scout Centre recognised by the World Organization of the Scout Movement. Set in the heart of the Swiss Alps, the Centre offers a vision of what the world could be by bringing together young people from different nationalities and diverse cultures and backgrounds to experience high adventure and international friendship, inspire each other, and create a better world.