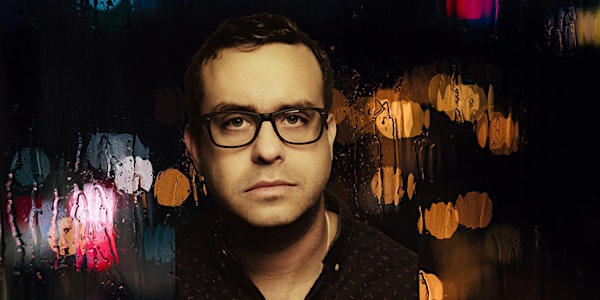 Joe DeRosa (Better Call Saul, Comedy Central, Taste Buds Pod) at Club 337
Lafayette Comedy presents comedian and actor Joe DeRosa at Club 337 on Friday, March 10.
When and where
Location
Club 337 1521 W Pinhook Rd Lafayette, LA 70501
About this event
Tickets are $20 in advance + fees ($25 cash or $26 charge at the door).
Joe DeRosa has made a name for himself in comedy and entertainment with six top-ten charting stand-up albums and a multitude of performances on television, radio, and in comedy clubs across the country and around the world.
Joe's one-hour special titled, You Let Me Down, premiered on Comedy Central in 2017, which he wrote, performed, and directed.
He currently recurs on AMC's Better Call Saul as crooked veterinarian Dr. Caldera and hosts two heavily followed podcasts: We'll See You In Hell with Patrick Walsh, where the two review genre movies, and Taste Buds, a food debate show, with Impractical Jokers' Sal Vulcano. The latter is distributed through DeRosa and Vulcano's co-owned No Press Productions Network.
Other select credits include: Inside Amy Schumer, Louie, Bored to Death, Chelsea Lately, Grand Theft Auto V, and two half-hour Comedy Central specials. Joe has also written, directed, and starred in a series of web shorts.
Additionally, his writing has been featured on HBO's Crashing, Comedy Central's Jeff and Some Aliens, and Netflix's Wet Hot American Summer, as well as The Pete Holmes Show.
Lafayette Comedy produces stand-up comedy shows around the Acadiana area, featuring local, regional, and national comedians. Lafayette Comedy also produces weekly open-mics, monthly showcases, and special comedy shows.
SHOW RULES:
* Cell phones must be set on silent or turned off. Never take a phone call during the show. If it can't wait, please step outside.
* Table Talk – must be kept to a minimum. Lafayette Comedy reserves the right to remove loud, talkative patrons. No refunds will be given.
* No Flash Photography permitted
* No Recording: Each comedian owns the rights to their own material, you however do NOT.
* Do Not Heckle the Comedian: Heckling is interrupting the performance to upstage, disparage, or throw off the comedian. It is never acceptable, and the quickest way to ruin the show for everyone. It is also the quickest way to ejection.
* Do Not Interrupt the Comedian: The common excuse for this is "I'm helping the comedian" and "that's what you're supposed to do at Comedy Clubs!" Comedians are professionals, they do not need help. Exception: If a comedian directly engages you in conversation, it is ok to respond. Some of the best comedy happens this way, and can make for a memorable experience. Be ready to let it go when the bit is over.
I don't recognize the comic's name, will the show be funny?
Yes, all of our acts are professional nationally touring comedians. There are so many talented comedians out there today; it is impossible for all of them to become household names.  That being said, comedy is subjective and we recommend you research the comedian you are coming to see.
Unless otherwise stated, please consider all of our shows as "adult subject matter."
No refunds unless the show is cancelled or rescheduled.

For any questions or to request more information, please contact Lafayette Comedy at lafayettecomedy@gmail.com or (337) 298-4373.