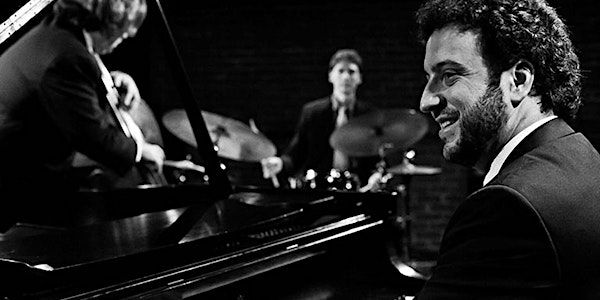 Joe Davidian Trio
Joe Davidian Trio
When and where
Location
Rudy's Jazz Room 809 Gleaves Street Nashville, TN 37203
About this event
Born into a family of musicians and brought up on Black American Music, NYC jazz pianist Joe Davidian has always held a deep affinity for feel-good rhythms and strong melodies, nurtured throughout his childhood years in his classical piano studies all the way through the completion of his Master's degree at the University of Miami. Since graduating college, Davidian has performed all over the world with some of the greatest musicians in jazz, including his own trio.
In addition to performing as a sideman on dozens of recordings, Davidian has released five albums under his own name: "For the Birds" (1999), "JD3: Live" (2003), "Silent Fire" (2008), "Live at the Jazz Cave: Volume One" (2013), and "Live at the Jazz Cave: Volume Two" (2017). The latter two document the best of his trio's live performances at the Nashville Jazz Workshop.
In 2019, Davidian won first prize in the Jacksonville Jazz Piano Competition, an accolade that deemed him an undeniable voice on the piano in NYC where he currently lives, performs and teaches.
His 20-year-old trio, The Lost Melody (with bassist Jamie Ousley & drummer Austin McMahon), has released two albums: the first an album of original music entitled "New Songs for Old Souls" (2020), and most recently an album of standards, "I'll See You Again" (2022), which pays tribute to their great mentor and professor, the late Vince Maggio.
Davidian continues to tour internationally, teach private lessons, and pursue new opportunities for collaboration, personal growth and creative development.

This show is 21 and over only. All sales are final and we unfortunately cannot offer any refunds. Additional tickets may be available at the door on the day of the show even if it is sold out online.
Please try to arrive 15 minutes prior to the show start time. If you do not arrive within 45 minutes after the show start time on your ticket your seat may be resold to other patrons at the door. If you arrive after 45 minutes from the start time of the show and your ticket has been resold, although we cannot guarantee it, we will try our best to make space for you to attend the show.