Description
**Advanced sales ended at 4:00pm. Tickets will be available at the door beginning at 5:00pm**
Sun Valley legend Joe Cannon will perform folk, country, rock, oldies, impersonations, sing-a-longs and songs about Idaho in the beautiful Sapphire Room.
Joe Cannon was born Jean Peloquin. He was discovered on the back lot at Universal Studios in 1967 when he sang his way onto "The Virginian" TV series with a song he wrote for his dad called "Mr. Painter Paint My Dad". He was a regular on the show (pictured right above) and wrote several songs for the show until the series went off the air in 1969. Joe continued to write music and to date has written more than one hundred songs, some of which he occasionally sings in his show.
He appeared on the Grand Old Opry in Nashville. Later he was managed by OMAC artists (Buck Owens) in Bakersfield. In 1971 Jean adopted the name Joe Cannon when he recorded for Lee Hazlewood. Joe lived with Lee in Sweden while Lee put the finishing touches on a movie he produced called "Smoke" and Joe's album was the soundtrack for the movie. Joe returned to the Bay Area where he became a big draw and well known performer on the peninsula at the Tarr and Feathers on Union Street and Chucks Cellar in Los Altos. He also performed 12 national anthems for the 49ers professional football games.
Doors open at 5pm, Show at 6pm
$15 general, $20 preferred ($20/$25 at the door)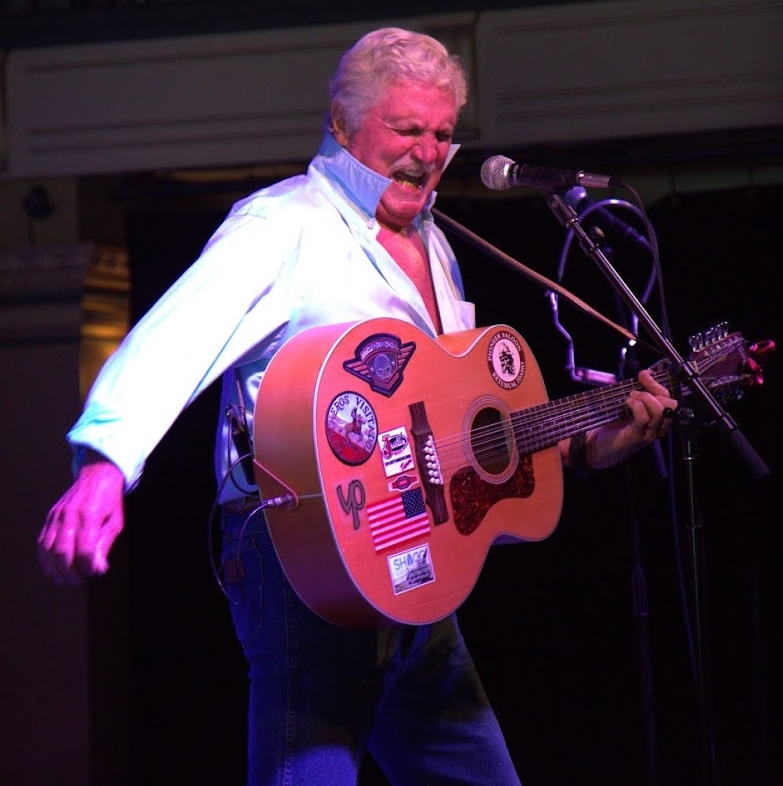 ---
Many tables in the Sapphire Room are at bar height. Those requiring lower or ADA accessible seating will be most comfortable at the following tables: 25, 28, 33, 35, 36, 41, 60, or at the bar. For questions about accessible seating, please call 208-331-4930 or email music@riversideboise.com
100% refunds are available until 48 hours before the event. Refunds cannot be processed after the event occurs for any reason.

Boise's best kept secret! The Sapphire Room at The Riverside Hotel, 2900 Chinden Blvd. Garden City, Idaho 83714.
---
Need assistance? WE CAN HELP! Please call 208-331-4930 to order over the phone. Phone orders are available from 9am - 5pm, Monday - Friday. If you need help after-hours or on weekends, please email music@riversideboise.com (fastest) or leave a voicemail at 208-331-4930 and we'll get back to you as soon as we can. Thank you for supporting local live music!
---