About this Event
You don't need to be a jock to have a great time at Jockathon! This event is our signature networking party where we welcome all of the gay sports teams and their members as our special guests. TheMenEvent proudly presents the 14th ANNUAL JOCK-A-THON, the huge gay sports-themed mix and mingle networking party and schmooze fest, where all gay team members can meet other sport's members, future jocks and athletic supporters and admirers for a giant mix and mingle.
Featuring:
- No cover
- Hundreds of Hot Jocks from NYC's Hottest Gay Sports Teams and Gay Sports Leagues. Participating sports groups include: Big Apple Recreational Sports (Dodgeball, Bowling, Kickball), Big Apple Softball, Braking Aids Ride. Cheer NY, Cycle for the Cause, Front Runners NY, Get Out and Trek, Gotham Cheer, Gotham Volleyball, Knickerbocker Sailing, Metropolitan Tennis Group, Pride Basketball, NYC Gay Football, NYC Gay Hockey, NY Mets, Out Cycling, Sundance Outdoor, Team NY Aquatics and more
- Half-price arcade games all night
- Happy hour specials ('till 7:30pm)
- Raffle Prizes Galore! Enter our raffle to win fantastic prizes from many sponsors including: Brecht on Brecht, Chicken and Biscuits, Drunk Shakespeare, Happy Birthday Doug, Harry Townsend's Last Stand, The Perplexed, The Play That Goes Wrong, Romeo and Bernadette, Manhattan By Sail, Ripley's Believe It Or Not Times Square and The Hersey Store.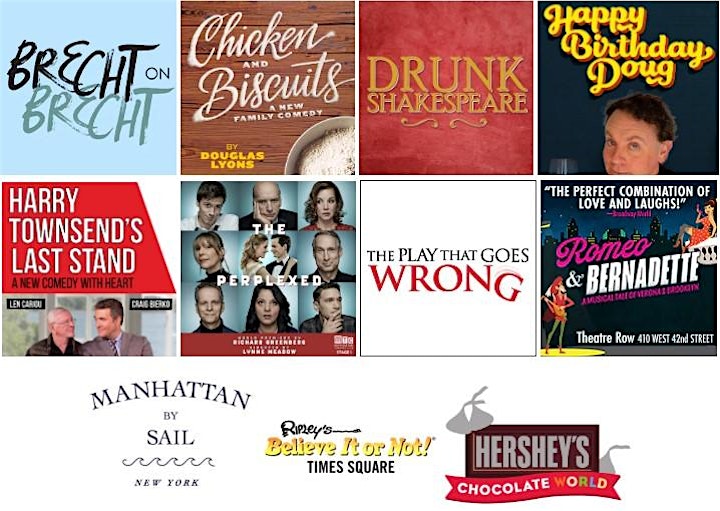 Jockathon is sponsored by:
Dr James Michael Muzzi: DDM Meet Dr. Muzzi, the dentist used by lots of stars and the president of TheMenEvent, Hugh Hysell. Dr. Muzzi offers general dentistry, oral hygiene, dental implants and cosmetic dentistry (including invisalign, zoom whitening, porcelain veneers and smile makeovers). Hugh says "Dr. Muzzi is fantastic, plus you get to watch TV in the chair (and control the remote)!" Stop by Dr Muzzi's table to possibly win a VIP Custom Whitening Treatment plus a Free Cleaning
S'more: The new dating app for people who are looking for something more (s'more). Download the S'MORE app to you i-phone before you arrive at the event, start building your profile and get a free drink ticket (while supplies last)
ManMate Dinners for 8: Tired of the apps? ManMate Dinners for 8 matches you for group dinner dates! Since 2004, Dinners for 8 has matched compatible men for fine dining, friendships, and relationships. ManMate's leading matchmaker, Nick Flatto, also introduces you one-on-one. Mention code "MenEvent" and save 20%!
The Black Party: Back by popular demand, The Black Party continues to reinvent itself having secured its place as New York's premier underground fetish feast. Featuring a slate of top musical artists from around the world and its notorious "Strange Live Acts," the marathon dance party attracts both loyal fans and newbies looking for thrills that can only be experienced at this annual Rites of Spring celebration. Enter to win a free tickets to this year's party. You can also get a special discount on tickets.