Event Information
Location
Zoom (link to be sent upon registration at bottom of email)
Description
Jim Kalbach, speaker, author, CX executive

Due to the Conornavirus outbreak, we are moving our meetups online for April and May. The great news is now everyone from around the world can participate in our events. Woot!
This month's webinar is a very special treat, UX Research and Strategy folks. We are bringing you the one and only, Jim Kalbach to talk about Jobs to Be Done.


Jobs To Be Done with UX Research

The concept of jobs to be done (JTBD) provides a lens through which we can understand value creation. The term was made popular by business leader Clayton Christensen and underlies his theory of market disruption. Since then, companies have been using the JTBD as a strategic framework for innovation.

You're probably familiar with the basic principle of JTBD: people 'hire' products and services to accomplish an objective. By providing a language for observing and discussing problems independent of solutions, JTBD helps organizations identify new opportunities for market growth, get aligned on direction, and make better decisions. More than that, JTBD provides a lingua franca for shifting your collective mindset and fostering a culture of innovation across your company.

In a nutshell, JTBD looks a lot like user research, with a lot of overlap. But there are also some critical differences as well. This talk has been designed to help sort out the field of JTBD and show how leading techniques in JTBD are related to user research.


Speaker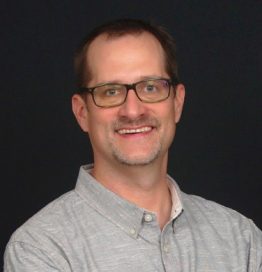 Jim Kalbach, is a noted author, speaker, and instructor in design, customer experience, and strategy. He is currently Head of Customer Experience at MURAL, the leading online whiteboard. Jim has worked with large companies, such as eBay, Audi, SONY, Elsevier Science, Lexis Nexis, and Citrix.
In 2007 Jim published his first full-length book, Designing Web Navigation (O'Reilly, 2007). His second book, Mapping Experiences (O'Reilly, 2016), focuses on the role of visualizations in strategy and innovation. He blogs at experiencinginformation.com and tweets under @jimkalbach.
Jim also has a brand new book on this very subject, available soon:
"The Jobs To Be Done Playbook" Align Your Markets, Organization, and Strategy Around Customer Needs


Your Host: UX Research and Strategy
UX Research and Strategy is a registered 501c3 no-for-profit group devoted to teaching and exploring topics related to User Experience Research and Strategy. Started by three very talented ladies, Jen Blatz, Lorie Whitaker and Lauren Singer, who saw the need to address the gap in these topics in the local UX community. The hope for this group is to enrich and complement the UX Design community through knowledge sharing and partnership.
Whether you are a researcher, designer, product owner, strategist, content creator, project manager, developer, technologist, marketer, customer experience pro or any other discipline, please join us. All are welcome.
By attending our events, you are granting us permission to potentially use a photograph including you on our social media channels and website. Don't worry, we will try our best to make you look good. Thank you.
We are unable to refund donations.
Date and Time
Location
Zoom (link to be sent upon registration at bottom of email)